Self-archiving (green open access)
The UG adopted a green open access policy on 1 January 2017. This means that you are asked to deposit the final author's version (also known as the accepted manuscript or post-print) of your peer-reviewed articles. The University of Groningen Library will import these publications into Pure and provide you any necessary support. All research outputs registered in Pure appear in the University of Groningen research portal.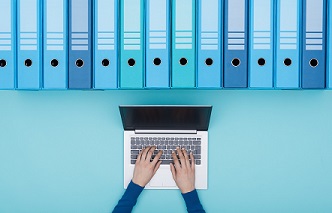 Embargoes
In most cases, publishers require an embargo period before you can self-archive your publications. In the context of the Taverne Amendment, the UG has decided to introduce the Open access procedural regulations for short academic works by UG staff members , according to which publications by UG staff are automatically made available in the institutional repository six months after publication. This concerns the Publisher's Version, also known as the Version of Record. This is irrespective of the embargo period used by the publisher.
For more information: Open Access - Taverne on MyUniversity.
Sharing pre-prints
Sharing pre-prints (draft manuscripts before peer review) is becoming increasingly common. Some of the benefits are:
Faster dissemination of research results
Providing evidence of your latest achievements (N.B. pre-prints receive a DOI and are linkable)
Establishing priority of discovery and getting credit
Receiving feedback and enhancing quality
Glossary

Pre-print: the first draft of the article, prior to peer review.
Final author's version: the version that follows the peer review process and has been accepted for publication. This version does not include the publisher's formatting, such as page numbers, volume and issue. Also known as: 'author's accepted manuscript' (AAM) or 'post-print'.
Publisher's version:
the final PDF of the published article. Also known as: 'version of record'.

Open access support: openaccess rug.nl | openaccess umcg.nl
Do you have questions on open access that are specific to your discipline? Contact one of the open access ambassadors at the University's faculties.
| | |
| --- | --- |
| Last modified: | 08 April 2021 2.48 p.m. |