25 Jaar lezingenserie Spraakmakende Boeken
Van postmodern naar geëngageerd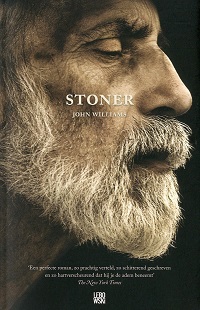 Tentoonstelling Universiteitsbibliotheek Binnenstad,
vitrines op alle verdiepingen
Vrijdag 5 april t/m woensdag 15 mei 2019
Al 25 jaar organiseert de Faculteit der Letteren van de Rijksuniversiteit Groningen elk jaar zeven lezingen over literatuur voor een breed publiek: de serie Spraakmakende Boeken. Op vaste avonden wordt een literair werk besproken dat op het moment sterk in de belangstelling staat. Vooraanstaande specialisten, veelal verbonden aan de Faculteit der Letteren, verzorgen deze lezingen.
Tentoonstelling
Vanwege het vijfde lustrum zetten de Universiteitsbibliotheek en Faculteit der Letteren nu een prachtige selectie boeken in de schijnwerpers die in de afgelopen kwart eeuw zijn besproken.
De grote lijn van die ontwikkelingen vindt u terug in de ondertitel van deze tentoonstelling: 'Van postmodern naar geëngageerd'. In de jaren 90 van de 20e eeuw was veel literatuur nog sterk beïnvloed door het postmodernisme: de denkrichting die vooral veel aandacht had voor de talige geconstrueerdheid van onze werkelijkheid en nogal sceptisch was ten aanzien van grote begrippen als waarheid of vooruitgang. Dat resulteerde in de literatuur vaak in een ironisch spel met taal en met tekstvormen. Na de eeuwwisseling echter zie je een toenemende terugkeer naar vormen van literair realisme: romans, verhalen die de hedendaagse werkelijkheid of de recente geschiedenis willen beschrijven en zo ook een bijdrage willen leveren aan kritische reflectie van onze maatschappelijke en politieke werkelijkheid.
Voor de tentoonstelling is echt uit de schatten van de Universiteitsbibliotheek geput. Vooral van de klassiekers zijn er natuurlijk vele – en mooie – uitgaves: De gouden ezel van Apuleius in het Latijn, het Nederlands, Frans en Duits, daarbij een Nederlandse en Latijnse uitgave uit de zeventiende eeuw.
Elf versies van Don Quichotte, zeven van Gullivers reizen, waaronder prachtig geïllustreerde.
Van Rousseau's Émile een eerste druk (!) uit 1762 in Amsterdam. In Frankrijk was het toen nog verboden, maar wat, ook meteen in 1762, in Parijs wel verscheen was een Réfutation, een weerlegging van de Émile: ook hier aanwezig.
Van Alice in Wonderland maar liefst twaalf versies, waaronder een in het Fries (gedrukt en gesproken) en zelfs een pop-up versie voor de kleintjes.
En verder veel andere boeken (soms gesigneerd), foto's en handschriften van verschillende auteurs, waaronder van onze eigen 'Groninger' schrijvers als W.F. Hermans, Rutger Kopland, Tonnus Oosterhoff, Auke Hulst.
| | |
| --- | --- |
| Laatst gewijzigd: | 21 mei 2019 11:59 |