Programma, 2e semester, voorjaar 2019
Schatten uit de Universiteitsbibliotheek: lezingen over Bijzondere Collecties
In deze lezingenreeks wordt lopend of afgerond onderzoek naar materiaal van de afdeling Bijzondere Collecties van de Universiteitsbibliotheek gepresenteerd in de aanwezigheid van de objecten in kwestie. Na de lezingen van ongeveer een half uur heeft het publiek de gelegenheid om vragen te stellen aan de onderzoekers en het materiaal zelf te bekijken.
De presentaties zijn in het Nederlands of Engels (zie onderstaande lijst) en richten zich op een breed publiek.
Iedereen is welkom, een bibliotheekkaart is geen vereiste en aanmelden is niet nodig.
Locatie: Jantina Tammeszaal, 4e verdieping UB Binnenstad, Broerstraat 4
Tijd: donderdag, 16:00-17:00 uur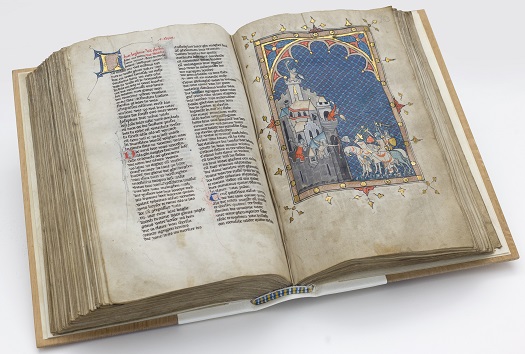 | | |
| --- | --- |
| Laatst gewijzigd: | 07 februari 2019 13:39 |