Health Law
Katerina Tsampi
Dr. Aikaterini [Katerina] Tsampi is Assistant Professor of International Law at the University of Groningen, Faculty of Law, Department of Transboundary Legal Studies. Dr. Tsampi's research interests revolve around different human rights issues with emphasis on the case-law of the European Court of Human Rights. In this context she also studies health-related issues. She is currently undertaking post-doctoral research on human rights and novel smoke-free policieswith the Global Health Law Groningen Research Centre. She explores in particular the human rights dimensions of the novel smoke-free policies and the ultimate aim of her research is the identification of a human rights approach to tobacco-free policies. From 2013 until 2017, she was employed as Legal Officer at the Greek National Commission for Human Rights, the A Status National Human Rights Institution (NHRI) of Greece. In this capacity, she was involved, inter alia, in the human rights monitoring and implementation of health-related policies. She has been qualified as a trainer by the CoE HELP program and she is a qualified lawyer at the Rhodes Bar Association (currently non-practising). She is member of the Editorial Board of 'Human Rights Here', the blog of the Netherlands Network of Human Rights Research (NNHRR).
Extra keyword: Right to Health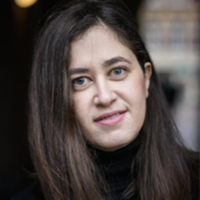 Michelle Bruijn
My name is Michelle Bruijn and I work at the Faculty of Law, Department of Legal Methods. My research focuses on the developments within the fields of drug and tobacco control. The research on drug control focuses on the underlying rationales for the policies on recreational cannabis in the Netherlands and Canada, the possibilities that international law provide to regulate recreational cannabis, the use of eviction – removing persons from premises – to fight drug-related activities, the legal protection against these drug-related evictions, and the influence of human rights in drug eviction cases. My research on tobacco control focuses on the legal aspects of smoke free policies in the Netherlands, specifically the municipality of Groningen and the municipality of Rotterdam.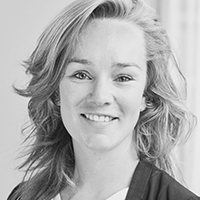 Marlies Hesselman
Marlies Hesselman is a lecturer in international law and a member of Global Health Law Groningen at the Faculty of Law. She is particularly interested in international law at the intersections of human rights, environment and health with a focus on the health impacts of climate change, disasters, energy poverty and air pollution. Marlies PhD specifically touches upon human rights and modern access to energy services.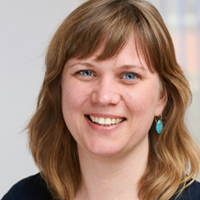 | | |
| --- | --- |
| Last modified: | 26 July 2021 3.44 p.m. |