Global Health
Katerina Tsampi
Dr. Aikaterini [Katerina] Tsampi is Assistant Professor of International Law at the University of Groningen, Faculty of Law, Department of Transboundary Legal Studies. Dr. Tsampi's research interests revolve around different human rights issues with emphasis on the case-law of the European Court of Human Rights. In this context she also studies health-related issues. She is currently undertaking post-doctoral research on human rights and novel smoke-free policieswith the Global Health Law Groningen Research Centre. She explores in particular the human rights dimensions of the novel smoke-free policies and the ultimate aim of her research is the identification of a human rights approach to tobacco-free policies. From 2013 until 2017, she was employed as Legal Officer at the Greek National Commission for Human Rights, the A Status National Human Rights Institution (NHRI) of Greece. In this capacity, she was involved, inter alia, in the human rights monitoring and implementation of health-related policies. She has been qualified as a trainer by the CoE HELP program and she is a qualified lawyer at the Rhodes Bar Association (currently non-practising). She is member of the Editorial Board of 'Human Rights Here', the blog of the Netherlands Network of Human Rights Research (NNHRR).
Extra keyword: Right to Health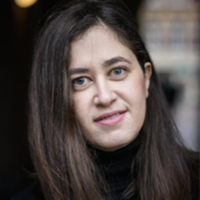 Esther Metting
Esther Metting is psychologist and epidemiologist, currently working as assistant professor at the University of Groningen. Her dissertation (2017) was titled "Development of patient centered management of asthma and COPD in primary care" with a strong emphasis on the use of technology and patient involvement. Esther's unique experience in clinical, behavioural and implementation science have led to a solid and multidisciplinary basis for eHealth research. In the past years she has coached and lectured numerous bachelor, master and PhD students with different backgrounds and from different faculties.
Esther managed several (international) research projects with scientists, health care professionals, patients, staff and students. Esther has chaired a large international research project in three European countries and the results of this project led to adaptation of clinical guidelines. She has worked as project manager eHealth in a large health care organization and is board member or advisor in several societal and patient organisations. Furthermore, she is an expert in the European Center for Disease Prevention and Control. Her hands-on experiences with patients, health care professionals and health care organisations are valuable in her daily work. Collaboration partners are among others: National eHealth Living Lab (NELL), International Primary Care Respiratory Group, Dutch Ministry of Health, international Respiratory Effectiveness Group.
Extra keyword: eHealth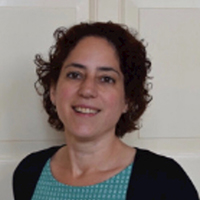 Hinke Haisma
Hinke holds a position as professor in Child Nutrition and Population Health at the Population Research Centre (PRC), at the Faculty of Spatial Sciences, University of Groningen, the Netherlands. She has a background (MSc) in Human Nutrition from Wageningen University (1992), and a PhD in Medical Sciences from the University of Groningen (2004). She was a nutrition officer at the IAEA from 1995 to 1998, and was thereafter employed by WHO and seconded to the Federal University in Pelotas, Brazil (until 2002). Since 2009 she is employed at the PRC in Groningen, where she leads the research line Global Health & Development.
Her research focuses on people's capabilities in relation to child health and nutrition across the globe. In her research, she applies theories from various disciplines (social and behavioural sciences, evolutionary biology), and applies both quantitative and qualitative methods for data collection and analysis including ethnographic methods.
Her countries of study are Tanzania, India, Brazil, and the Netherlands.
Extra keyword: Child Nutrition
| | |
| --- | --- |
| Last modified: | 10 August 2021 12.44 p.m. |