Junior Research Meet-up
| | |
| --- | --- |
| When: | Th 30-01-2020 09:00 - 16:30 |
| Where: | Duisenberg, Zernike, Groningen |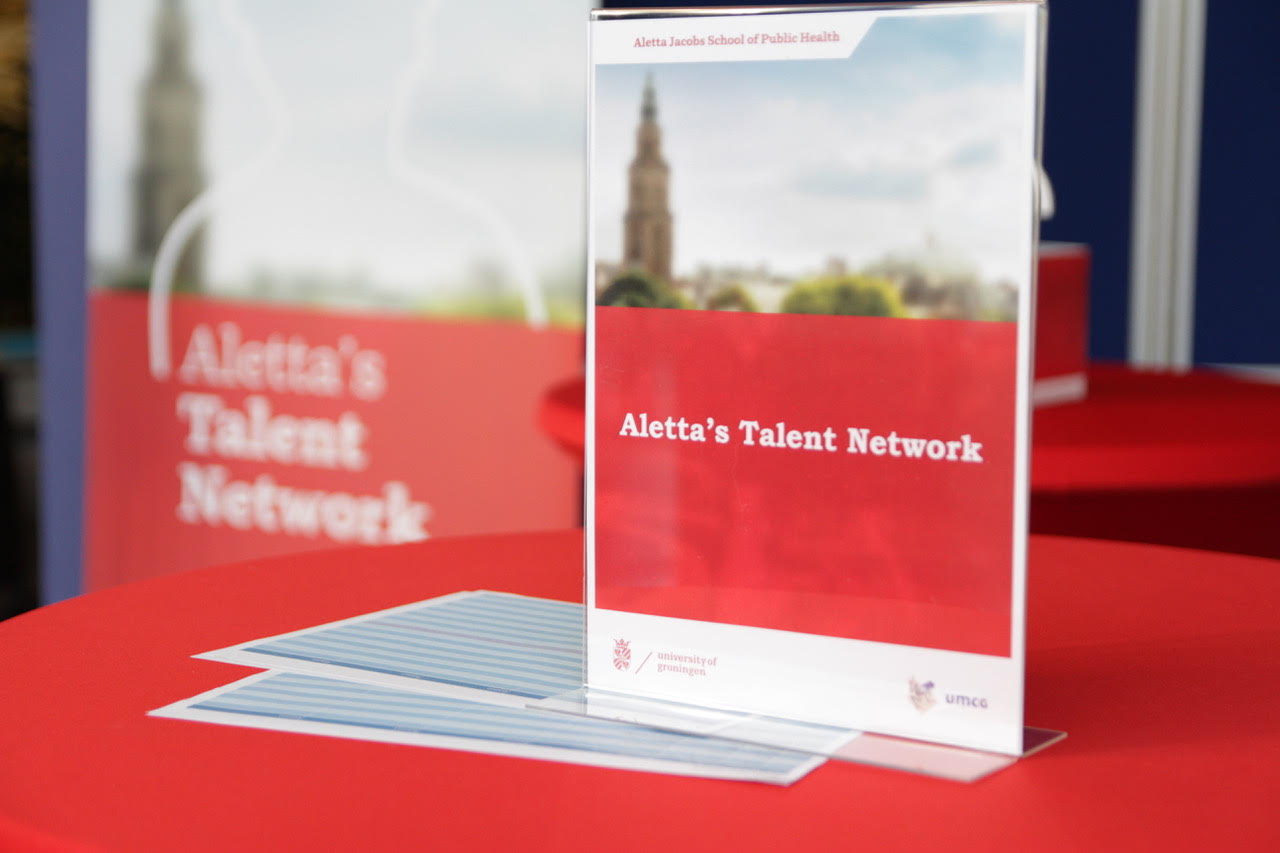 The Aletta Talent Network is the young arm of the Aletta Jacobs School of Public Health. As such, the aim of the Junior Research Meet-up is to bring together young researchers from different fields to share their research themes, to exchange ideas, to receive feedback, and to grow the network of each participant.
If you are a Master student, PhD candidate or a postdoc fellow interested in Public Health, you are kindly invited to join us for an outstanding programme being presented at the second Aletta's Talent Network Junior Research Meet-up on 30 January 2020.
Join us for one day of symposia, presentations and workshops!
---
Registration will be between 09:00 - 09:30 at the Duisenberg plaza.
If you are coming by car, please park at P2. Press the green button to say that you are coming for the event.
If P2 is full, you can park at P0 or P3.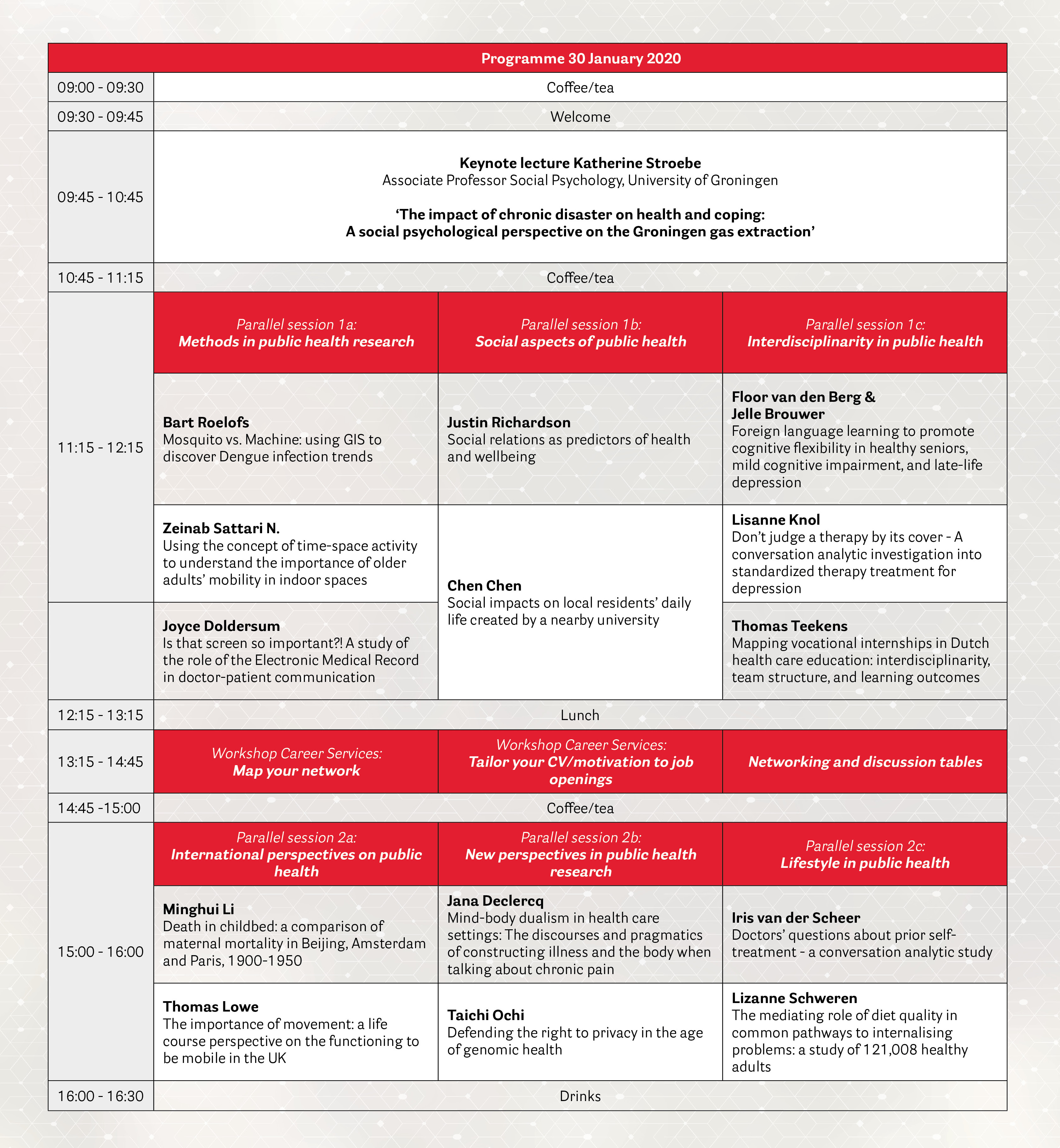 ---
Keynote Katherine Stroebe: 'The impact of chronic disaster on health and coping: A social psychological perspective on the Groningen gas extraction'
Abstract
For the past five years I have been studying the psycho-social consequences of a man-made and chronic disaster: the gas extraction and subsequent earthquakes in the North East of the Netherlands. Hundreds of induced earthquakes have, bit by bit, inflicted damage that is large and disruptive enough to speak of a disaster (not in an acute sense, but in the sense of a chronic problem leading to accumulated damage on a disastrous scale). Among residents, there is a strong sense of injustice about the scale of damage inflicted and the inadequacy of government response. I will present results from a longitudinal study (2016-2019) in which we study the impact of the gas extraction on health, safety and justice perceptions, societal trust and action or coping tendencies. This talk will focus on the health impact of the gas extraction and discuss factors that exacerbate or reduce this health impact (e.g., perceptions of safety, lack of trust in government, social cohesion). I will also discuss action and coping in response to the earthquakes from a social psychological perspective. Why do people not mobilize and demonstrate on a large scale (think of the current series of demonstrations by farmers, teachers etc)? Does this mean they are inactive? I present results from interview studies to provide further insight into these questions.
Workshop 'Map your network'
In this workshop you will learn how to get an overview of your own network. Which connections do you have and how can you use them?
Workshop 'Tailor your CV/motivation to job openings'
This workshop will teach you how to adapt your CV/motivation to specific job openings to increase your chances of success
---
Please join us on 30 January, 2020 for what is shaping up to be an excellent meeting.
Attend, present, connect…
---
Clickhere for more information about the Aletta Talent Network.