Start of new, unique, and ground-breaking minor, Expedition the Healthy North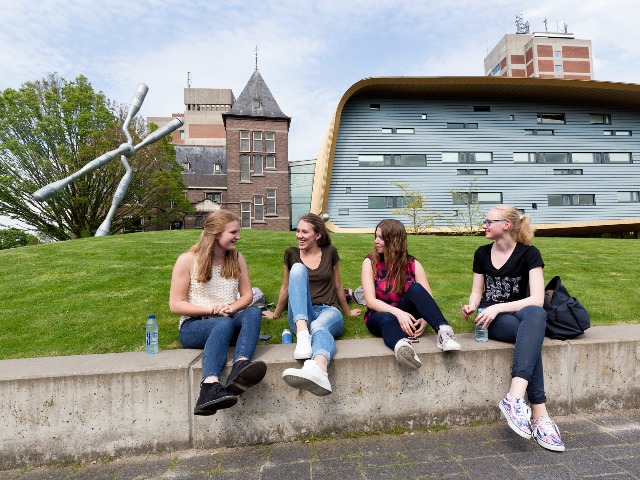 The first semester of 2023 marks the start of a new minor: Expedition the Healthy North! What makes this ground-breaking minor unique is that it involves students from Noorderpoort, the Hanze University of Applied Sciences, and the University of Groningen (UG) joining forces to work towards solutions for complex societal problems in the field of health. The special focus is on the Appingedam region.
Board of the University of Groningen positive
The Board of the University of Groningen is positive about this partnership between a secondary vocational institution, a university of applied sciences, and a research university, as well as about the minor's integral approach to the theme of health. This makes it unique among current academic minor offerings. The launch of the academic minor Expedition the Healthy North also marks the start of interdisciplinary minor teaching within the Schools.
Appingedam region
The north of the Netherlands tends to score low in comparison tables on the health of Dutch citizens. If nothing changes, the North will soon face persistent ill health, above-average healthcare costs, and a decrease in general well-being. In the Appingedam region, earthquake problems also have a strong effect on the inhabitants' mental health. This is why the students will work not only for but also together with the local inhabitants to resolve the region's complex health-related issues.
Collaboration among students
The students will organize their collaboration themselves, and contribute their own qualities towards achieving the set objectives. The division of tasks is not set in advance, but will be determined by the students, in line with the qualities, skills, and knowledge each of them brings.
The students will work together with citizens and organizations on innovative and suitable solutions for complex health problems.
Learning outcomes
Each student will develop their own professional identity in the context of a complex health-related issue, by conducting topic-oriented research. They will learn with and from each other by working in an innovative ecosystem.