Keynote Henderien Steenbeek: Challenging Curious Minds in education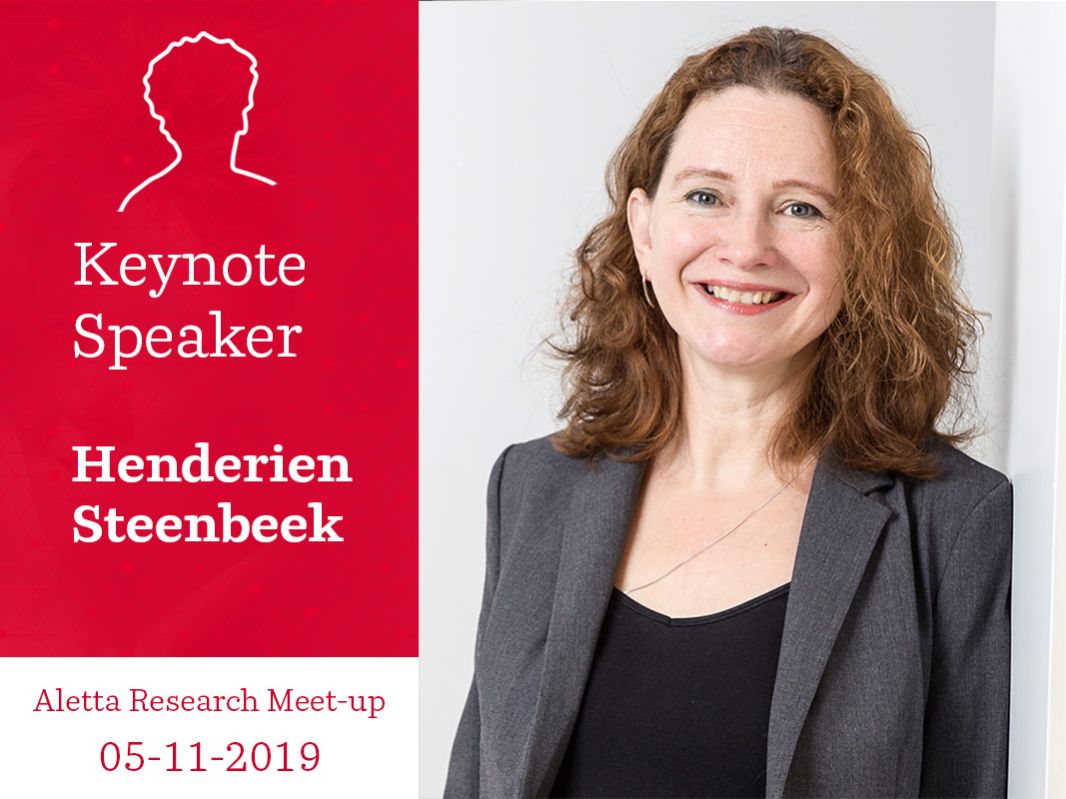 On 5 November Henderien Steenbeek will give a keynote about inquiry-based pedagogy in primary schools, and the effects on children's talented behaviours, such as curiosity and engagement. Steenbeek is a developmental psychologist. She has been working as a lecturer in Learning & Behaviour at the Hanze University of Applied Sciences since 2013.

Inquiry-based pedagogy
Steenbeek explains inquiry-based pedagogy as the pedagogical-didactical method that teachers can use to provoke inquiry among pupils: "According to the theory, inquiry helps pupils to get a meaningful and coherent understanding of the subject matter. By inquiry - or investigative learning - pupils are actively constructing their own ideas, solutions and explanations of the subject matter. The importance of active learning is widely recognised."
"The term originates from science & technology education (primary education)." Steenbeek explains. "Recently, there have been calls for a much broader use of 'inquiry-minded learning'. The OECD (Organisation for Economic Co-operation and Development, 2015), for example, is calling for inquiry to be seen as an integral component of daily school learning. There are interfaces with the 21st century skills, which are considered important in contemporary education. Inquiry is also based on being active during lessons, and relies to a large extent on the importance of stimulating curiosity among pupils."

Influences on the development of a child
As a developmental psychologist, Steenbeek is fascinated by the development and 'change over time' of human beings, in particular in children that are in elementary school. Especially the social-emotional but also cognitive development, and also how these relate to each other. Steenbeek: "I am fascinated by the idea that it is a complex dynamic whole, in which sudden change, fluctuations, coincidence, etc. play a role."
"I find it interesting to see how children develop, but certainly also how the environment contributes to this (or not): what you can do as a parent or as a teacher, and whether and how this influences the development of a child. The environment at school largely consists of the social context, so the other students but certainly also the teacher. That is why an important part of my work focuses on student-teacher interaction."
Curious Minds
Steenbeek's practice-based research focuses on a number of pedagogical-didactical strategies (or skills) that teachers can use to stimulate curiosity and active learning among students. Steenbeek: "This concerns the concrete actions of teachers in classroom practice. We observe and analyse the interaction during the lessons through video recordings. We do this, for example, to determine whether the use of these strategies stimulates more and active learning. For example, by measuring whether it has an effect on the level of reasoning pupils in the classroom."
An important tool that the researchers focus on is eliciting or supporting 'talent moments' (related to 'teachable moments'); moments in which children 'sparkle'. Steenbeek states that a teacher can provoke these talent moments by using inquiry-based pedagogical didactic strategies, such as asking open questions. Steenbeek: "By using open questions the teacher gives space to the students, in other words to his or her autonomy as a learner. You can also provoke these talent moments by using a structure in your lesson and offering scaffolding. An important starting point that we use is 'everyone is talented, provided they are approached with talent'."
Healthy Ageing
Steenbeek explains the link of her research to healthy ageing:"Our research contributes to the knowledge and understanding of healthy growing. Growing up healthy means that every child has the opportunity to grow up healthy, safe, and also promising. With our Curious Minds research, we contribute to promising growth, based on the idea that by applying the pedagogical-didactical (Curious Minds) skills in the classroom on a daily basis, every child is stimulated in its own development. We assume that healthy growth is an important prerequisite for healthy ageing".
Tips for parents at home
Steenbeek advises parents to ask open questions: "This is a nice way to find out more about what children already know and can do. Based on their answer you can then continue. It is a way to interact with your child in a positive way. Awareness of what and how you approach a child, and whether you do it in an open way, is underlying."
"As a parent, you can also use scaffolding if you want to teach your child something new," Steenbeek continues, "for example, you can ask a question, and if you notice from your child's reaction that she doesn't understand what is meant, you can make it a little easier by follow-up question in which you already give part of the answer. This is a way of scaffolding, a "scaffolding offer", that your child can use to understand something."
Check our event page for more information about the Research Meet-up.