Gezondheidsdoelen een stap dichterbij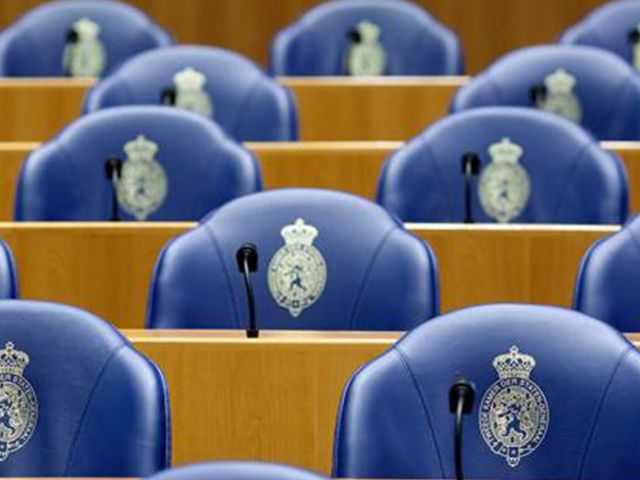 10 februari jl. is de initiatiefnota Gezonde Leefstijl van Antje Diertens, D66 – Lid van de Tweede Kamer der Staten-Generaal, behandeld in de Tweede Kamer. In de nota worden gezondheidsdoelen benoemd, die met een motie van Attje Kuiken (PvdA) en Willem-Jan Renkema (GroenLinks) zijn aangenomen. Een grote Kamermeerderheid wil dat de regering uitzoekt hoe collectieve gezondheidsdoelen wettelijk kunnen worden verankerd. De Kamer sluit zich daarmee aan bij een pleidooi van NZa-voorzitter Marian Kaljouw en hoogleraar gezondheidseconomie Jochen Mierau, als wetenschappelijk directeur verbonden aan de Aletta Jacobs School of Public Health.
Initiatiefnota Gezonde Leefstijl
Antje Diertens stelt dat bewegingsarmoede een groot probleem is, zeker in deze tijd dat we leven in de ban van een wereldwijde pandemie. De situatie is zorgelijk. Want tijdens de huidige coronapandemie zien we dat het merendeel van de mensen dat met COVID-19 wordt opgenomen in het ziekenhuis lijdt aan overgewicht of ernstig overgewicht (obesitas).
Kansengelijkheid speelt hierbij ook een belangrijke rol. Mensen met een lagere opleiding leven gemiddeld zes jaar korter en maar liefst vijftien jaar korter in goede gezondheid. De coronacrisis maakt dit verschil alleen maar groter. Om dit gat te dichten moet het beleid, meer dan nu wordt gedaan, gericht worden op het voorkomen van ziekten. Dat vereist verstandige keuzes voor de volksgezondheid.
Gebrek aan eigenaarschap van volksgezondheid
Er is echter een groot probleem, en dat is dat niemand verantwoordelijkheid draagt voor de volksgezondheid. Jochen Mierau: "De overheid biedt haar burgers onvoldoende mogelijkheden om gezonde keuzes te maken. Ze legt veel nadruk op de zorgplicht, maar ze zou zelf een gezondheidsplicht moeten hebben. Als de overheid daarin haar verantwoordelijkheid neemt, kunnen de stakeholders op regioniveau heel veel bereiken". De overheid heeft als taak om mensen in staat te stellen om gezond te leven.
Gezondheidsdoelen
Om gezondheidsbeleid minder vrijblijvend te maken is het voorstel om doelen voor gezondheidsbeleid kwantitatief vast te leggen in de wet. Zo zijn er bijvoorbeeld in het begrotingsbeleid concrete doelen ten aanzien van het begrotingstekort. En is er in de milieuwetgeving voor tal van stoffen vastgelegd hoeveel daarvan zich in de lucht en het grondwater mogen bevinden. Op een soortgelijke manier zouden gezondheidsdoelen gesteld kunnen worden voor het aantal mensen met overgewicht in een bepaalde regio, de ervaren gezondheid van mensen in verschillende (sociaaleconomische) groepen, de mentale gezondheid van mensen in verschillende leeftijdsgroepen etc. Door deze wettelijk vast te leggen moet een bewindspersoon er verantwoording over afleggen als de doelen niet behaald worden. Om deze wel te halen zal er gezocht moeten worden naar effectieve interventies die gezondheid beschermen en bevorderen.
"De nota is een eerste stap richting het verankeren van gezondheidsdoelen in de wet. De volgende stap is om te bepalen welke doelen precies worden vastgelegd, welke wet hiervoor wordt aangepast en om de indicatoren die ten grondslag liggen aan de doelen te gaan meten," aldus Jochen Mierau.