Emelia J. Benjamin: Keynote speaker at the Symposium on 26 June 2019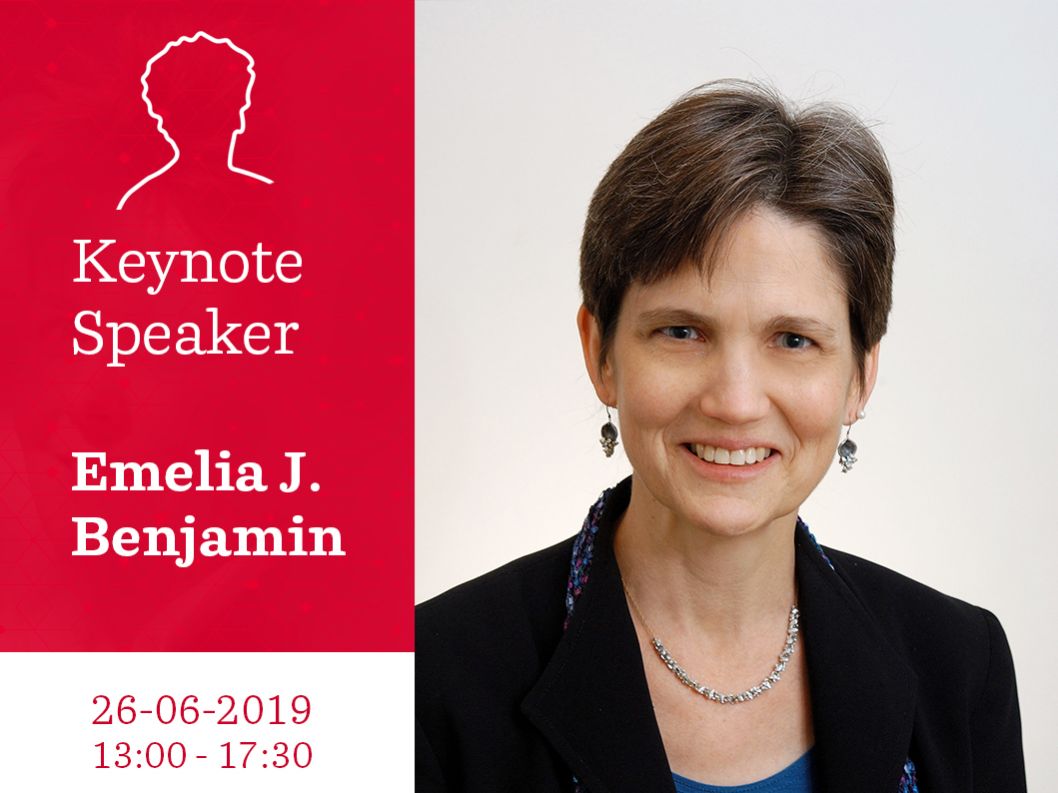 On 26th of June 2019 at het Kasteel, Aletta organises a symposium on the prevention of cardiovascular disease. Our keynote speaker is Emelia Benjamin, professor at Boston University and expert on atrial fibrillation.
Emelia J. Benjamin, MD, ScM, FACC, FAHA, received her undergraduate degree at Harvard, her MD at Case Western Reserve University, and her Master's in Epidemiology at Harvard school of Public Health. She is a professor of Medicine and Epidemiology at Boston University, a distinguished professor at University of Groningen and a clinical cardiologist at Boston Medical Center. Emelia has authored over 600 peer-reviewed publications focusing on the genetics, epidemiology, and prognosis of a variety of cardiovascular conditions and markers, including atrial fibrillation, vascular function, and systemic inflammation.
Atrial fibrillation represents a substantial public health burden. At the start of Emelia's research career its epidemiology was relatively understudied, despite its substantial associations with higher rates of morbidity and mortality. However, the ageing population, with increased survival rates with chronic diseases, is confronted with increasing incidence, prevalence, and lifetime risk of atrial fibrillation.
Emelia is involved in the Framingham Heart Study as an investigator. In this study, the concept of risk factors was first introduced by William B. Kannel. For atrial fibrillation research, the Framingham Heart study has generated many important outcomes, including information on risk factors, heritability, lifetime risk, secular trends in incidence and prevalence, relation to stroke, complex interrelationships with heart failure, and increased mortality. This is invaluable information, because with the ageing population, clinicians will increasingly be managing patients with atrial fibrillation.
The Framingham Heart Study is further developing research using clinical and 'omics (large sets of biological information) data to refine short-term, intermediate-term, and lifetime risk prediction of atrial fibrillation and its complications. In her keynote lecture, Emelia will present atrial fibrillation research from the study.
You can sign up and find more information about the symposium here.