De Europese Nacht van de Onderzoeker komt naar Groningen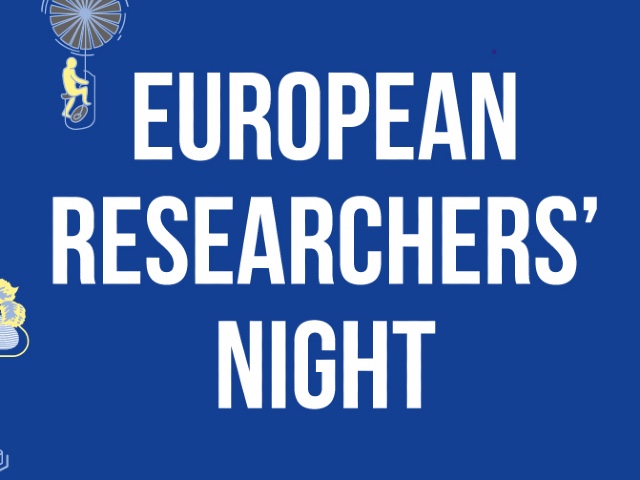 Op 24 september 2021 vindt door heel Europa de Nacht van de Onderzoeker plaats, waaronder nu ook in Forum Groningen. Het doel van deze Nacht is om onderzoekers dichter bij het brede publiek te brengen. De Aletta Jacobs School of Public Health (AJSPH) heeft hiervoor een Europese subsidie ontvangen. Het is de eerste keer dat deze subsidie aan een Groningse kennisinstelling wordt toegekend. Samen met de Rijksuniversiteit van Groningen, de Hanzehogeschool Groningen en het UMCG wordt gekeken naar een brede invulling van het programma, in nauwe samenwerking met het Forum Groningen en het Instituut voor Natuureducatie en Duurzaamheid (IVN).
FOOD IQ
"Ik vind het heel belangrijk dat de afstand tussen onderzoekers en het publiek kleiner wordt gemaakt. Vaak wordt er in de media over voeding gesproken alsof het alleen over gezondheid gaat, maar voeding is zoveel meer: het is lekker, het maakt een feestje, je kunt biologisch of kant-en-klaar eten, je kunt uit eten gaan, of juist gezellig thuis met zijn allen, je kunt ook heel alleen zijn als je niemand hebt om iemand mee te eten. Voor onderzoekers is het belangrijk al die verhalen te horen om zo met voedingsadviezen te komen die beter aansluiten bij de werkelijkheid van elke dag. Dus we hopen op veel bezoek van dit evenement en dat we veel van elkaar kunnen leren." - Hinke Haisma, prof. Kindervoeding en Publieke Gezondheid, Universiteit van Groningen.
The European Researchers' Night
De Europese Nacht van de Onderzoeker wordt gefinancierd door het Horizon 2020 programma van de Europese Commissie, in het kader van de Marie Skłodowska-Curie-acties (MSCA). De Nacht biedt onderzoekers de kans om de diversiteit en impact van wetenschap te demonstreren aan een breed publiek. Door interactieve en aantrekkelijke programmering ervaart het publiek hoe onderzoek bijdraagt aan onze samenleving.