Blog Aletta's Talent Network: The caged PhD - how quarantine affects PhDs and what they can do about it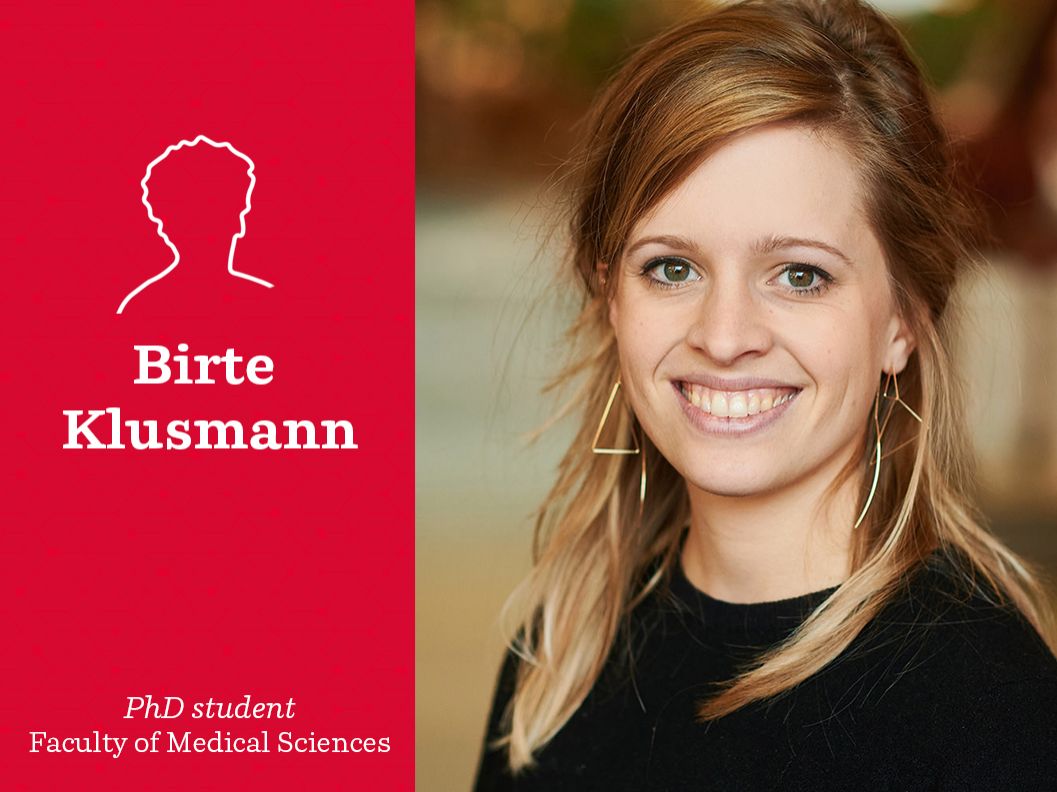 Jeroen, an ATN committee member, considered being in quarantine made him feel "a bit like a bird in a cage". Birte Klusmann (b.klusmann@umcg.nl), a PhD candidate at the Faculty of Medical Sciences (RUG), gives her take on this. In this blog post she shares her thoughts and some helpful advice.
These last 9 months have definitely been quite a ride, with highs and lows and everything in between! Before the pandemic, I was used to the feeling that doing a PhD can be isolating. I was very accustomed with that certain voice that keeps telling me to do more, to show more, to be quicker, to be more productive, to question myself… Well, lately, that voice has been very loud...
Even though I am very fortunate to be part of a really caring department, I realized that one essential part to stay ok/productive/mentally balanced is to also stay connected with fellow PhDs. Jeroen, a member of the ATN committee, wrote in his COVID diary that we [PhDs] do need to remain unified – but how can we actually re-create our sense of community that comes so naturally when sharing an office space? I keep thinking of having those little chat moments, going by a colleague's office to ask how they are doing, being able to brainstorm with a fellow PhD student, going for lunch/coffee breaks together or blowing off steam about some sort of problem you've run in to and how important those moments are. For me at least, such encounters helped me keep my balance, to deal with set-backs and the mental load that comes hand-in-hand with doing a PhD. I would like to use this blog to tell you about four strategies that have helped me/us stay connected and support one another during the pandemic – even whilst not seeing each other in person for several months:
Morning coffee routine at the start of every day. Together with another PhD student who lives abroad, I started a ritual to meet up every morning for a virtual coffee. It has been a very helpful and motivating way to start the day as it brings back some nostalgic memories of morning sessions we had prior to the pandemic when, with half open eyes, slurping our coffees, we would mumble about what our day will look like.

Pomodoro sessions together with colleagues. On Twitter I stumbled upon some posts and comments by PhD students and senior researchers (e.g. by @ALParkPhD or @yuvalkz) who organize online writing sessions using the Pomodoro technique. With our group of PhD and master students, we started experimenting with it a few weeks ago. Via skype, we meet up to work in 25-minute batches with 5-minute breaks in between while having our webcams on. It keeps us more accountable, provides more structure to our days and even more helps us to feel a little less isolated and lonely.

Dare to share. During our bi-weekly lab-meetings, we get together virtually. Here we make sure to give each other the room to share what has been going on. One thing I have observed is that by creating a space in which we dared to share how difficult some days have been, how much effort and energy it costs to start and do the things that are on our to-do-lists, without feeling judged but rather recognized, has been very healthy and comforting.

Organize online social gatherings/activities. As a fourth strategy, we learned at our department that social activities – even if held online - can give us such a boost, can help change up the day, may provide some new input and helps connect with colleagues and other PhDs in a different way. Adding to this, such gatherings especially work well when there is something to do, such as competing in small groups in a quiz, playing Pictionary or upcoming Christmas celebrations. We are really making sure to have such events happen on a regular basis.
These are just some ideas that have provided me with structure, support and that got me back in contact with other PhDs. I am not feeling the loneliness as strongly as I experienced it in the first few months, especially as I moved to a new apartment all for myself, right before the pandemic (I really wouldn't recommend doing your PhD, while living by yourself, during a pandemic, by the way). I realized and value even more that we are in the same boat and that we need to make sure to support each other in the best ways possible. Everyone is carrying their own baggage, and there are good and bad days, weeks or maybe even months. This pandemic is asking a lot from us. But if we make sure to keep looking out for one another, to create spaces to connect and support one another in ways that are currently possible, we can maybe endure this a little while longer.