Aletta Jacobs School of Public Health - WRR Report on Sustainable Care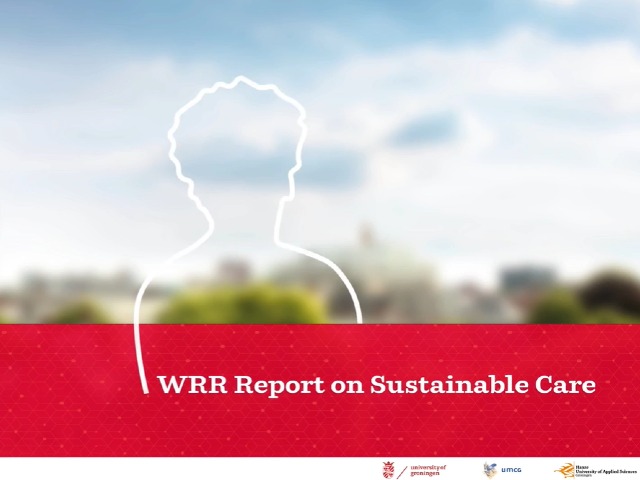 On the 15th of September 2021, the WRR (Scientific Council for Government Policy) released a research paper on the topic of sustainable care (in Dutch). The paper resulted in three conclusions and three possible directions including recommendations.
The three main conclusions of the report are:
The financial, personnel-related and social sustainability of healthcare is under pressure.
More efficiency and personnel are not a sustainable solution.
The growth of care should be limited in a well-considered way.
These conclusions lead to three pillars to approach the problem:
Strengthen public support for sharper choices.
Make sharper political choices for sustainable care.
Strengthen the executive capacity to make better choices about care.
Job van 't Veer (NHL Stenden University of Applied Sciences), Fons van der Lucht (Hanze University of Applied Sciences), Hans Kox (GGD Drenthe) and Hermien Dijk, PhD (University of Groningen) give their, and Aletta's, reflection on the report.