AJSPH timecapsule of the first corona wave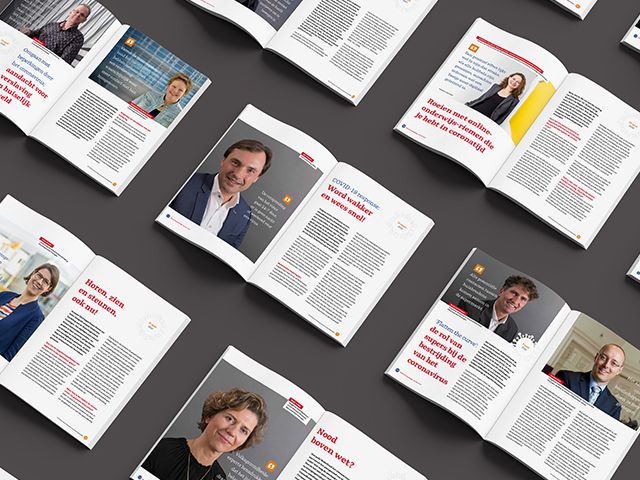 By Jochen Mierau, Scientific Director Aletta Jacobs School of Public Health

For the Aletta Jacobs School of Public Health (AJSPH), the corona period began with the decision on March 12th to suspend all activities for a period of six weeks. A few days later, the whole country went into lockdown and the Netherlands faced the biggest health crisis since the Spanish flu. Those six weeks soon turned into months, and after a short relaxation during the summer, the number of infections is increasing again and new strict measures seem to be as close as they were on March 12th. Let's hope that this time the combination of policy and behaviour claims a lower number of victims and the impact on society remains limited.
For the AJSPH, the corona period is a special time. Like other employees, we face the challenges of working from home, new roles as teachers for our children and the distance between family and friends. At the same time, our mission more healthy years comes with a responsibility during a pandemic. As a School of Public Health, we have therefore chosen to focus our energy on supporting the public debate, underpinning and designing policy and initiating new research through the knowledge and expertise of the University of Groningen, UMCG and Hanze University of Applied Sciences. Coordinators and fellows of the AJSPH have been continuously visible in the public debate, many have contributed in their own way to research projects such as the Lifelines Corona research and policy advice such as the Lessons Learned trajectory of the Ministry of Health, Welfare and Sport.
During the pandemic, I was often asked what the AJSPH's position is on corona. My point of view remained unchanged. The AJSPH does not have a position on corona, the goal of the AJSPH is to put knowledge at the service of society in the best possible way. It is therefore not a question of being for or against policy but of allowing policy choices, and the criticism thereof, to emerge from the knowledge that is available and of developing new knowledge when necessary. Through the many blogs we published on our website during the corona period, scientists from many areas have contributed to the public debate along this line. Together they form a time capsule of how the first wave was experienced.
Click here to view the booklet in English.
Click here to view the booklet in Dutch.