Publishing the open access book 'Cities for talent' - insights from co-editor Marian Counihan
| | |
| --- | --- |
| Date: | 06 April 2023 |
| Author: | Babette Knauer |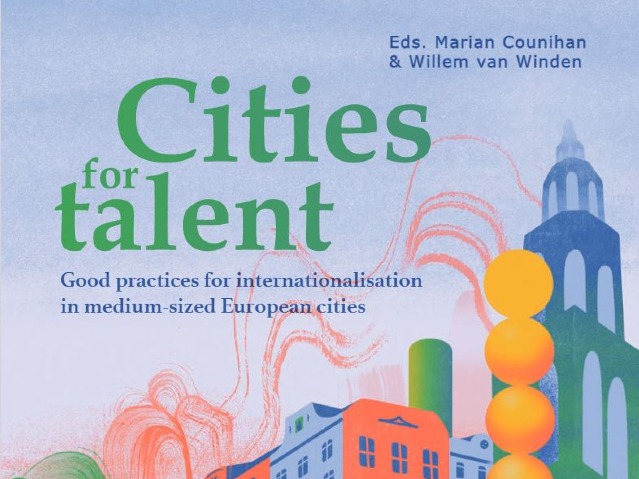 University of Groningen Press (UGP) published the book 'Cities for talent: Good practices for internationalisation in medium-sized European cities' edited by Marian Counihan (University of Groningen) and Willem van Winden (Amsterdam University of Applied Sciences).
Medium-sized cities across Europe are increasingly and actively attracting skilled migrants. How can these cities best manage the challenges of internationalisation? The authors of this volume combine academic findings with policy reflections to provide a uniquely interdisciplinary guide for academics, policy makers and professionals.
In this interview editor and author Dr Marian Counihan (University College Groningen) describes her motivation and experience with publishing an open access book.
What motivated you to publish the book open access?
We strongly believe that research results should be open access. Moreover, much of the work which underlies the book had been funded by European and municipal subsidies - by public money in other words - so we felt it was only right that the findings should be publicly available. All authors were happy with this decision.
The book combines academic findings with policy reflections. How did you organize the editorial process?
This is a nice question. Because we were combining writing for different audiences we had slightly different procedures for the academic chapters and the policy chapters. For the academic chapters, which were invited contributions by academic researchers, we organised external peer review as is typical for academic research. For the policy chapters, which we wrote ourselves, we asked for feedback from policymakers and practitioners in our own networks. This is not always the case for policy writing, but for us it made sense and ensured we addressed the needs and concerns of our broad audience.
It is perhaps worth emphasising that we really see value in combining these types of work in one volume. Policymakers are usually very keen to know more about current academic debates and findings in their field, and vice versa, academics learn a lot from current policy discussions and developments. We felt this was a great opportunity to bring them together.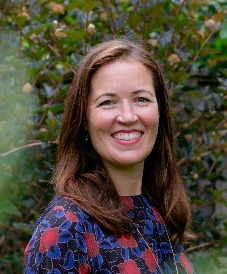 Why did you publish with UGP? Did you consider other publishers, too?
To be honest, we wanted to work with UGP because the book features Groningen prominently, so it felt right to approach UGP as our publisher. Since this was successful, we didn't pursue other options. The book was partially funded by the university's open access book fund and partially funded by my co-editor's home institute, the Hogeschool of Amsterdam.
How did you experience the process of publishing an open access book? What support did you get?
The process was very smooth. We appreciated working with UGP's go-to book processing partner, LineUP, and we felt well supported along the way. For example, when there were delays in the reviewing process, LineUp was flexible in adjusting our publishing schedule, which meant we could still get the book out as planned.
Why did you decide to also publish the book as print on demand, next to the open access version?
Hard copies of a book are often still appreciated, and especially for our network partners it was nice to be able to distribute a physical copy of the volume. For me personally, a tangible outcome is very satisfying!
Your book addresses the impact of internationalisation in medium-sized cities. Are there good practices in your book for a city like Groningen?
Yes there are many good practices for a city like Groningen in the book! Some of them even originate in Groningen. An example is the Akkoord of Groningen, a high level strategic partnership between the educational institutions and the local and provincial government in Groningen. This partnership enables strategic cooperation in urban governance and this means, for instance, that the process of internationalisation can be aligned with regional development more broadly.
In general, internationalisation is heading into a new phase across the Netherlands, in which it is better aligned with strategic objectives of economic and regional development. In the book we propose more consideration of the longer-term and broader impacts of internationalisation on Dutch society, and more proactive policymaking, both to manage these impacts well, and to fully realise the value of internationalisation.
About the author
Babette Knauer
Babette Knauer is team leader Communications at the University of Groningen Library.