An interview with Alma Erenstein, Funding Officer (Faculty of Law)
| | |
| --- | --- |
| Date: | 12 April 2021 |
| Author: | Giulia Trentacosti |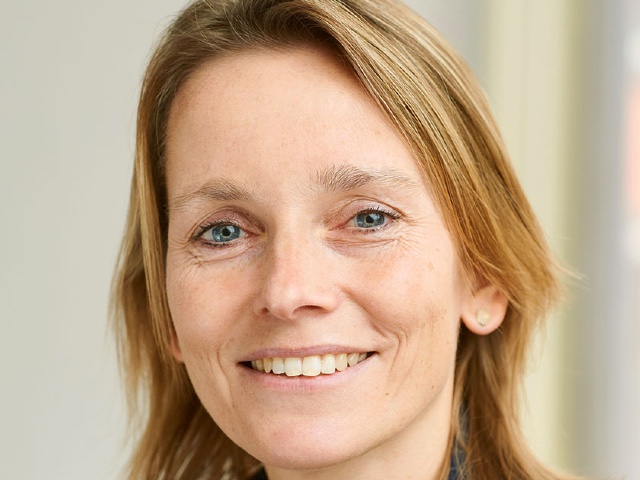 Alma Erenstein works as a Funding Officer at the Faculty of Law. In her role she supports and advises researchers who are preparing funding applications. In this interview, we discuss what her role as a funding officer consists of and how developments in the field of open science affect the grant application process.
Can you describe your role as a funding officer at the Faculty of Law?
As a funding officer I am the first contact person in the faculty for researchers who have questions about research grants. I support them in preparing national and EU funding applications, both for personal and consortium grants.
My support is mainly in the pre-award phase. Usually we start with an introductory meeting in which I help researchers identify the most suitable funding opportunities based on the stage of their academic career and their research interests. Once we have identified suitable funding programmes, I make sure that researchers are aware of relevant calls for proposals and their deadlines and help them prepare the application.
Once the application is ready, I read it and I check if it addresses all criteria of the funding programme. I also assess if it looks attractive and is pleasant to read. For advice on the scientific contents of the application I advise researchers to ask their peers.
If the grant is awarded, the research office also provides support with the contract preparation phase. The Faculty of Law has recently appointed two research project managers and a project assistant who provide support in the post-award phase to help grantees run the project.
Open Science (OS) is becoming more important in funder policies (e.g. NWO and Horizon Europe). What questions do you get from researchers about OS funder policies (if any)?
OS policies are still in development and they are constantly changing. What funders are asking of researchers is also constantly changing. I do not receive a lot of questions from researchers about open science, but I do raise awareness about what open access and open science policies mean for their funding applications. I signpost researchers to the relevant specialists at our Faculty, the University Library (UB), the Research Data Office (RDO / GDCC) and also to the Open Access Ambassadors of our Faculty, Prof. Panos Merkouris and Dr. Lorenzo Squintani. In the autumn of 2019, our Faculty organized a lunch meeting about open access which was well attended.
Concerning grant applications, I always encourage applicants to reserve a budget for open access. It's a fairly new topic in our discipline, but it is opening up new opportunities. For example, one of our ERC grantees is publishing a book series open access with a large academic publisher. As far as we know, this is the first time in the field of legal studies that an entire book series will be published open access.
For VENI, VIDI and VICI grants, NWO asks applicants to highlight ten publications and to indicate whether these are available open access. I hear from previous NWO committee members that having open access publications on your CV is evaluated positively. But that is of course not the only reason to publish open access. If your output is published open access, your research will be more visible and can therefore have more impact than if published behind a paywall. That is why I advise researchers to get in touch with the UB to help them make their previous publications available open access via the green route or the Taverne Amendment. In pillar II of Horizon Europe (the new EU funding programme from 2021-2027), the quality of Open Science practices is going to be assessed as part of the scientific methodology. This includes sharing and management of research outputs and engagement of citizens, civil society and end users where appropriate.
What about research data management?
Research data management is not as big a topic in the field of law as in some other disciplines, but legal research projects do generate data and researchers need to make data management plans. In the new EU funding framework Horizon Europe, it is compulsory to submit a data management plan within the first 6 months of the project.
At the Faculty of Law's Research Office we have a data management officer who is responsible for data support and is able to advise researchers on these matters. However, when it comes down to preparing data management plans, we refer researchers to the Research Data Office (RDO / GDCC).
How do you keep up-to-date on the latest developments about open science?
An important source of information is the newsletter of NWO. I also read the newsletter of the Dutch Office for Higher Education in Brussels and the OS newsletter sent by the UB.
Relevant links:
About the author
Giulia Trentacosti
Open Access and Scholarly Communication Specialist, University of Groningen Library