The history of the incunabula collection
The traces of ownership and use in the incunabula shed light on the origins of the collection at the University of Groningen Library. Long before the University was established in 1614, books were avidly collected and read in this region. From the 1460s, the Cistercian abbey at Aduard with its 'Aduard Group' was an important centre of Italian humanism. [3] Its young members, the most famous being Rodolphus Agricola, would travel south to Italy to study at the universities and to further acquaint themselves with humanist learning. However, even before they went on their Italian journeys, local interest in humanism had provided a strong impetus for learning classical Latin and reading classical texts, which had circulated in manuscript form and were also becoming accessible in the first printed books.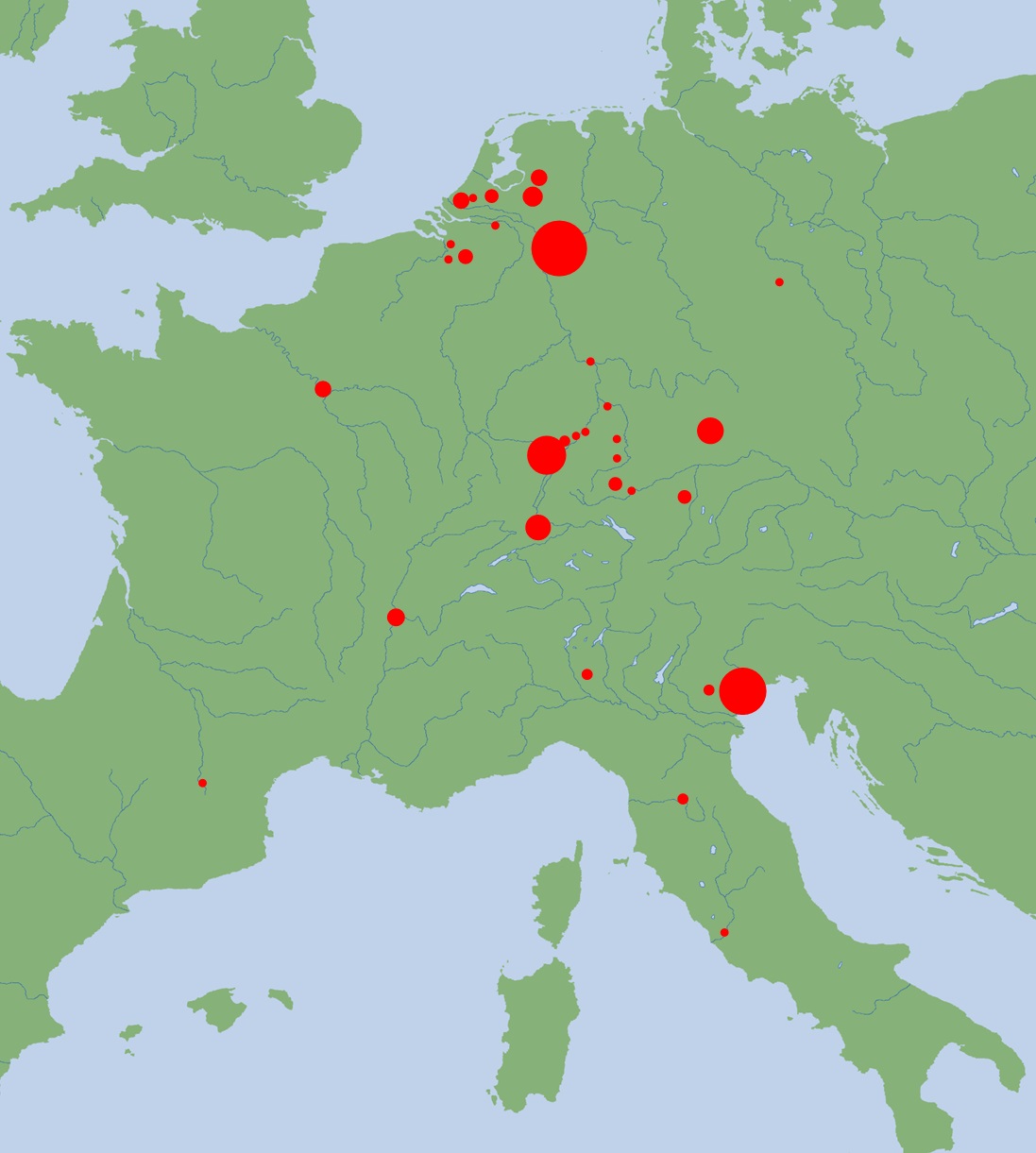 Wilhelmus Frederici was a key figure in the network of book ownership. He was a member of the Aduard Group and obtained his doctorate in Ferrara. As we have seen, he collected books on a variety of subjects, such as Avicenna's Canon Medicinae, as well as mystical texts such as Ubertino de Casale's Arbor vitae crucifixae Jesu Christi. After his death in 1525, he left his books to the Martinikerk in Groningen. In the sixteenth century, the Martinikerk would become a centre for book collections. It received bequests from various individuals, such as Frederici. It is probable that after the 'Reduction of Groningen' in 1594, when the city and its Ommelanden (surrounding regions) were incorporated into the Protestant Dutch Republic and the convents were dissolved, the convent's books were transferred to the Martinikerk library. In 1622, the senate of the University of Groningen made a request to the mayor and the city council that the books be moved from the Martinikerk to the University Library. The books were relocated in 1624.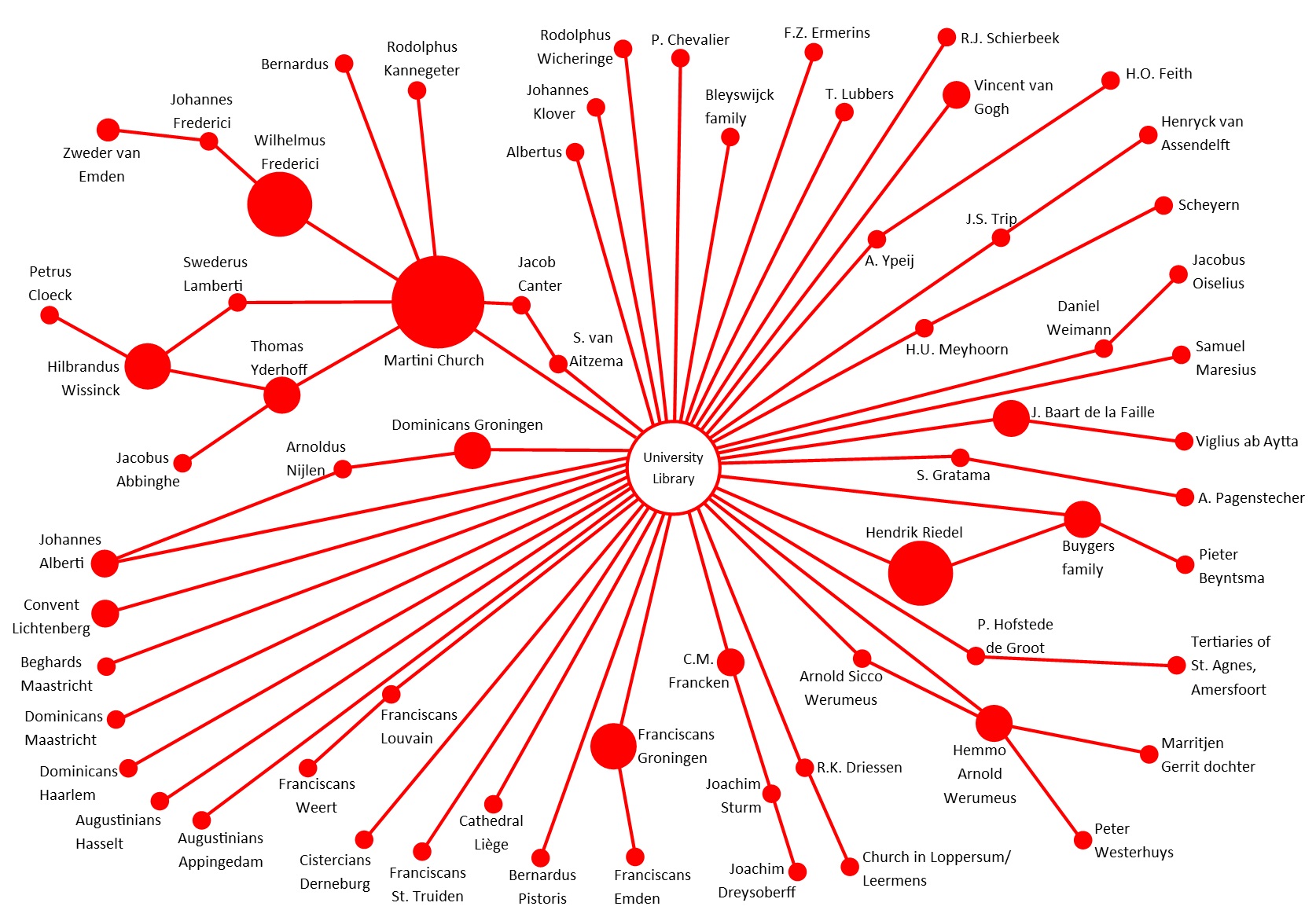 In the following centuries, most acquisitions were donations from university professors. Professor Jacob Baart de la Faille donated Thomas a Kempis' Meditationes de vita Christi printed in 1489 (inc. 135). Maresius donated Vincent of Beauvais' Speculum doctrinale (inc. 185), as Vincent's other specula (historiale, naturale and morale) were all in the collection and this was the only one still absent. A large donation came from Hendrik Riedel, vice principal at the Latin school in Groningen, who was an avid collector of Horace. He donated all the works he had collected to the library, five of which were incunabula.
| | |
| --- | --- |
| Last modified: | 18 June 2021 1.11 p.m. |