Books as works of art
Dear reader. Don't read. Exhibition at University Library City Centre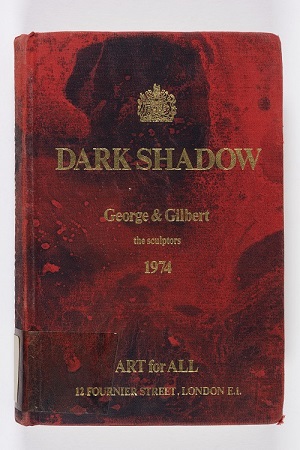 For the first time, the University Library Groningen is exhibiting a selection of conceptual artists' books from its own collection, supplemented by works from private collections and the Groninger Museum.
This exhibition displays multiple variants of conceptual artists' books from renowned artists like Ed Ruscha, Stanley Brouwn, Richard Long, John Baldessari and Ulises Carrión.
Artist's Book Week 2018
The exhibition is part of Artist's Book Week 2018 (WKB18), which ran from 13 to 20 October in the city of Groningen. WKB18 is an initiative of the recently formed foundation ARTisBOOK. Exhibitions, talks, performances and workshops on artists' books from the 1960s to the present will be held at 25 locations in Groningen. The wealth and range of artists' books will be on display throughout this week.
Exhibition at University Library City Centre
From September 21 2018 till February 10 2019 the Unversity Library City Centre shows a selection of artists' books from the years 1960–1980. The books were groundbreaking at that time and have remained important afterwards. Based on different themes for each floor of the University Library, the exhibition highlights different aspects of conceptual artists' books. The centre of the exhibition can be found on the third floor.
| | |
| --- | --- |
| Last modified: | 21 May 2019 12.06 p.m. |