Movement & Sport
Alien van der Sluis
My dream is for every child to grow up in a healthy and stimulating environment. I am contributing as a boundary researcher, bringing together scientific, professional and experiential knowledge. I am experienced in design-based research approaches and have co-developed several interventions on stimulating active healthy lifestyle and self-regulation of children and adolescents from within the school context. Currently, my work consists of developing and evaluating Tijd voor Toekomst (Time for Future), a program for enriched schooldays for children in the province of Groningen with the ambition to create equal chances for growing up healthy and with a promising future. I have a PhD in Human Movement Sciences and work as a senior researcher for the Institute for Sport Sciences at the Hanzehogeschool.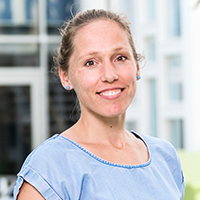 Remo Mombarg
dr. Remo Mombarg is a Lector Physical Education (PE) and youth sports at the Hanze University of Applied Sciences. The main goal of this lectorship is to develop knowledge about effective interventions that make children sport, in a pleasant, healthy, and sustainable way. How do we prepare children for a life in sports? Remo has extensive experiences in sportdevelopment for children in vocational education. Recently a project called "selfregulation in sport and health" was funded by the NRO (Dutch council for research). In this project students, researchers, and PE-teachers perform this research, in so called 'knowledge-working-places'. For children with motor coordination difficulties, such as children with Developmental Coordination Disorder (DCD), we focus on a strong learning environment, that stimulates children to trust their bodies and to enjoy to be physically active. This interaction between students, teachers/researchers, PE-teachers, and children, is highly fruitful for all parties. Children receive extra attention from up-to-date students – who learn to work with less capable children, teachers/researchers can perform their research on-the-job, and PE-teachers see their children grow. This cooperation resulted in many products such as curricula,1 a book chapter,2 television parts,3 and several articles, e.g. on Serious Gaming4,5. Further, one of our colleagues wrote her PhD-thesis on DCD6 and supervises graduate students in their research on, for example, the effects of implicit and explicit learning strategies in children with motor coordination difficulties.
The collaboration between students, teachers/researchers, PE-teachers, and children pays special attention to children with motor coordination difficulties, to help them find a way into sports and to receive compliments, because all children deserve to joyfully participate in sports.
Extra keyword: Physical Education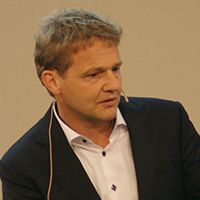 | | |
| --- | --- |
| Last modified: | 26 July 2021 3.57 p.m. |