Health & Environment
Sander van Lanen
I am an urban geographer working on the intersections of economy and culture. My research focuses on the everyday consequences of poverty, concentrated deprivation, and the political economy of everyday life. In other words, how political decisions and economic transformation transform everyday practices like work, mobility and leisure. This includes considerations of work, health, housing, social life and many more.
Extra keywords: Social Inclusion/Exclusion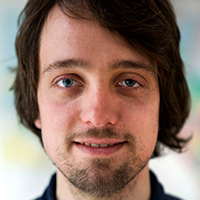 Michiel Rienstra
Graduated in medicine at the University of Antwerp, Belgium in 2003. Obtained a PhD at the University of Groningen, The Netherlands in 2007 on Atrial Fibrillation, Underlying Disease and Prognosis. I completed my cardiology training at the University Medical Center Groningen in 2012, where continued working as clinical cardiologist and researcher. I was awarded with a NWO Rubicon grant in 2009 and went to Harvard Medical School, Massachusetts General Hospital and the Framingham Heart Study for a post-doc on population genetics and epidemiology in 2010-2011. In 2012 I was awarded with the NWO Veni grant for his project on genetics of atrial fibrillation. In 2015 I received the European Society of Cardiology academic grant for his project on a big data approach in atrial fibrillation. I am work package leader of 4 large national consortia; RACE V (hypercoagulability and AF progression), RED-CVD (early detection of cardiovascular disease in general practices), AI (catalyzing the application of artificial intelligence in CV disease), and MyDigiTwin (Big-data and Artificial Intelligence-based ecosystem to create a user's personal "Digital Twin"). I am steering committee member of several investigator-initiated clinical studies (RACE 2 to 7, MARC 1-2, VIP-HF, DECISION). I am fellow of the European Society of Cardiology and the American Heart Association, and Scientific & Clinical Education Lifelong Learning Committee (SCILL) member of the AHA - Genomics and Precision Medicine council.
I combine clinical cardiology focusing on treatment of patients with arrhythmias, with clinical-oriented research. My research consists of conducting clinical studies to improve AF treatment, studying epidemiology of AF and its risk factors in PREVEND, Lifelines and Framingham Heart Study, uncovering the genetics of atrial fibrillation in part with the international AFGen consortium, and applying novel bioinformatics tools to improve AF risk prediction.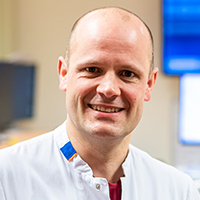 Marlies Hesselman
Marlies Hesselman is a lecturer in international law and a member of Global Health Law Groningen at the Faculty of Law. She is particularly interested in international law at the intersections of human rights, environment and health with a focus on the health impacts of climate change, disasters, energy poverty and air pollution. Marlies PhD specifically touches upon human rights and modern access to energy services.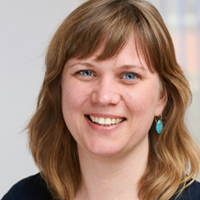 | | |
| --- | --- |
| Last modified: | 26 July 2021 3.41 p.m. |