Keynote speakers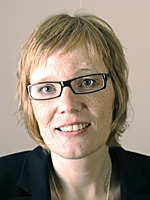 Ute Bültmann
Professor at the Department of Health Sciences, Community and Occupational Medicine, University Medical Center Groningen, University of Groningen
Title: Work in Life - work and health from a life course perspective
Why a life course lens when looking at work and health? The working life is preceded by childhood and adolescence with schooling and training and followed by retirement and older age. To date, detailed knowledge about the transitions people make, e.g., the transition from school to work, transitions during working life such as changing careers or the transition out of work towards retirement - and the impact of these transitions on trajectories of health, well-being and work functioning is lacking. Hence, to deepen our understanding of transitions and the dynamic interplay between work and health, a life course perspective is needed.
Biography
Ute Bültmann is Professor of Work and Health, in particular from a life course epidemiological perspective, and Program Leader of Public Health Research at the Department of Health Sciences, Community and Occupational Medicine of the University Medical Center Groningen, University of Groningen, the Netherlands. She graduated in Health Sciences from Maastricht University in 1997 and conducted her PhD research on "Fatigue and Psychological Distress in the Working Population: The Role of Work and Lifestyle" at the Department of Epidemiology at Maastricht University, the Netherlands (2002). Her research interests include the epidemiology of work and health and the measurement of health-related functioning at work. From 2003 until 2007, she worked at the National Institute of Occupational Health in Copenhagen, Denmark. She is involved in collaborative research projects on labor market experiences and health in Denmark, Sweden and Canada. She is affiliated with the National Research Centre for the Working Environment in Copenhagen, Denmark and the Karolinska Institutet in Stockholm, Sweden. Her current research activities focus on adding a life course perspective to work and health research, and to translate the findings into relevant policy and practice measures to make a difference towards "healthy working lives". She is a 2016 VICI laureate of the Netherlands Organisation for Scientific Research (NWO) for her research on "Today's youth is tomorrow's workforce: Generation Y at work". In her keynote lecture she will focus on how a life course perspective can deepen the understanding of the dynamic interplay between work and health.
---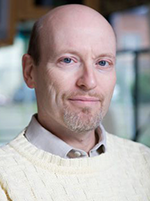 Scott Burris
Professor at Center for Public Health Law Research Temple University, Philadelphia PA, USA
Title: The New Public Health Law: A Transdisciplinary Approach
Professor Burris will describe the emergence of a new approach to public health law in the United States, and its implications for effective legal action for public health everywhere. The "transdisciplinary model of public health law" is characterized by the integration of methods and tools from law and the sciences of public health. The effort includes specification of "Five Essential Public Health Law Services," elaboration of a field of "legal epidemiology," and development of the practice of "policy surveillance." These efforts are enabling the more credible and rapid development and diffusion of legal chances that promote and protect health.
Biography
Scott Burris is Professor of Law and Public Health at Temple University, where he directs the Center for Public Health Law Research. His work focuses on how law influences public health, and what interventions can make laws and law enforcement practices healthier in their effects. He is the author of over 200 books, book chapters, articles and reports on issues including urban health, HIV/AIDS, research ethics, and the health effects of criminal law. His work has been supported by organisations including the Open Society Institute, the National Institutes of Health, the Bill and Melinda Gates Foundation, the UK Department for International Development, and the CDC. He has served as a consultant to numerous U.S. and international organisations including WHO, UNODC and UNDP. He is a founder of Legal Science, LLC, a private company dedicated to the social mission of improving access to legal information and the supporting the practice of policy surveillance. He has received the Lifetime Achievement Award of the Health Law Section of the American Public Health Association (2014), and the Jay Healey Health Law Teachers Award of the American Society of Law, Medicine and Ethics (2018).
| | |
| --- | --- |
| Last modified: | 06 January 2021 12.00 p.m. |