Nederland verliest zijn verstand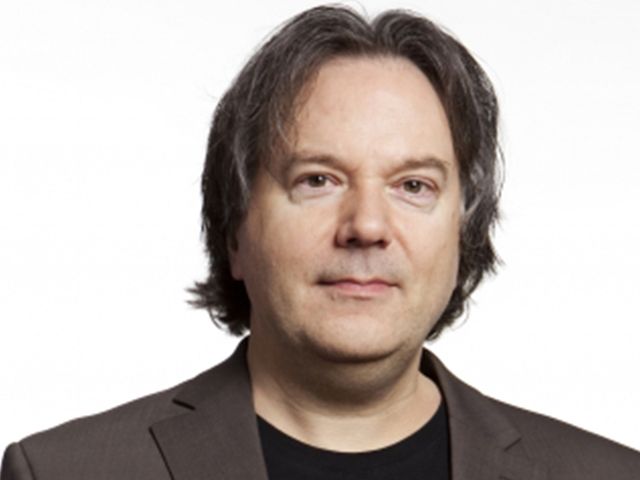 Gerard van den Berg, 30 december 2020
Hoe heeft de Nederlandse regering het in 2020 gedaan in de corona crisis? Tot voor kort best wel verstandig, zou je kunnen zeggen. Hier wellicht een weekje meer of minder zus of zo, en we hadden sneller kunnen testen, maar vergeleken met veel andere landen viel het qua dramatiek nog wel mee. Dat is nu veranderd. Het is kennelijk nodig dat wij weken langer dan elders moeten wachten voordat een begin met vaccineren wordt gemaakt. En waar de Nederlandse scholen in het voorjaar nog relatief kort gesloten waren zijn we nu een van de eerste landen die de scholen dicht hebben gegooid.
Na de zomer was het lange tijd taboe om over schoolsluitingen te speculeren. En met goede reden. Laten we beginnen met de sluitingen van kinderdagverblijven. Er is veel bekend over de negatieve effecten op de intelligentie van kinderen die geen toegang konden krijgen tot zulke crèches. Die effecten zijn langdurig, vooral bij kinderen uit arme gezinnen. Zelf heb ik onderzoek gedaan naar effecten op de mentale gezondheid en persoonlijkheidskenmerken van kinderen zonder toegang tot creches. Opnieuw: slechte vooruitzichten, vooral op de lange termijn; vooral voor kinderen uit armere omstandigheden.
En hoe zit het met basisscholen en middelbare scholen? De effecten zijn dramatisch. Wetenschappelijke studies vinden vaak dat ieder extra jaar dat onderwijs wordt genoten tot wel 9% meer inkomen leidt, per jaar, voor de rest van het leven. Ook al zou dit nu maar voor de helft toepasbaar zijn, dan nog is het duidelijk dat het dichtgooien van scholen voor een paar maanden al levenslange gevolgen heeft voor het inkomen van die kinderen. Een half jaar lage-kwaliteit online onderwijs kan zo maar tot 3% minder inkomen per jaar leiden. En dit gaat niet slechts over een paar duizend getroffen kinderen. Een hele generatie wordt hier geofferd. Nederland verliest zijn verstand, maar dan letterlijk, door de huidige generatie kinderen de route naar de beste kennis en vaardigheden te ontzeggen.
Deze kinderen zullen de komende jaren ook lijden onder de recessie die nu moedwillig wordt verergerd. Uit ons onderzoek blijkt dat zulke recessies tot meer huiselijk geweld leiden. Daarbovenop zullen kinderen lijden onder lagere huishoudinkomens en mentale problemen van hun ouders.
Maar, zult u zeggen, wat wilt u dan? Dat we onze ouderen maar laten doodgaan aan corona? Dat is natuurlijk een meer dan valide vraag. Ik zou hem echter willen omdraaien. Wat wilt u dan, beste beleidsmakers en politici? Dat we onze kinderen een fatsoenlijke toekomst ontzeggen zodat u daarmee het management van de ziekenhuizen ondersteunt en de trage uitrol van de vaccinaties kunt behapstukken? Alles heeft voor- en nadelen maar op dit moment wordt slechts geluisterd naar degenen die op dit moment de pijn voelen. En het kind dat later sociale problemen krijgt omdat hij niet naar het kinderdagverblijf kon? En de jongere die zich over twee jaar van het leven beneemt? Hun stem wordt niet gehoord. Omdat we nu nog niet weten wie straks de pijn draagt wil echter niet zeggen dat we hun moeten negeren.
Gerard van den Berg is hoogleraar Gezondheidseconometrie aan de Rijksuniversiteit Groningen en het UMCG.
---

Referenties:
(1) Over wat er gebeurt als toegang tot kinderdagverblijven ontzegd wordt: zie:
Van den Berg, G.J. and B.M. Siflinger (2020), "The Effects of Day Care on Health During Childhood: Evidence by Age" (zie ook talloze referenties naar andere studies die daarin vermeld worden).

Te downloaden via: https://papers.ssrn.com/sol3/papers.cfm?abstract_id=3661379#
en een eerdere gratis versie: http://ftp.iza.org/dp11447.pdf
(2) Over de effecten van genoten schooljaren op inkomen: een overzicht / meta-studie:
Psacharopoulos, G. and H.A. Patrinos (2018), "Returns to Investment in Education: A Decennial Review of the Global Literature", Education Economics, 26(5).
Te downloaden via: https://openknowledge.worldbank.org/handle/10986/29672
Eigen onderzoek hierover: zie: Davies, N., M. Dickson, G. Davey Smith, F. Windmeijer and G.J. van den Berg (2020), "The causal effects of education on adult health, mortality and income: evidence from Mendelian randomization and the raising of the school leaving age".
Versie uit 2019 gratis te downloaden via: http://ftp.iza.org/dp12192.pdf
(3) Over effecten van recessies op huiselijk geweld: zie:
Siflinger, B.M., Tertilt, M. and G.J. van den Berg (2020), "Violence Against Women over the Business Cycle" (zie ook talloze referenties naar andere studies die daarin vermeld worden). Preliminaire versie te downloaden via:
https://economicdynamics.org/meetpapers/2012/paper_1171.pdf