Aletta Jacobs School of Public Health (AJSPH) gets green light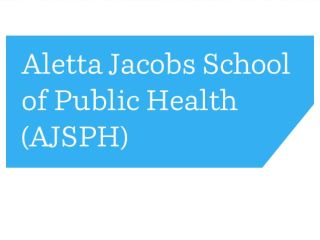 The Boards of the University of Groningen and the University Medical Center Groningen have given their approval for the further set-up of the Aletta Jacobs School of Public Health (AJSPH). Strengthened by the positive outcomes of the exploration phase, AJSPH project team is currently taking the next step towards creating a starting point for the School. A team consisting of Jochen Mierau, Annechien Pronk and Victor Verrijp are in charge of managing this foundation phase.

'Now is the time' was the key message of the exploration phase. The Netherlands' academic, policy and organisational landscape has shown to provide ample fertile ground for our own School of Public Health, located in Groningen. Through various interviews held over the past months, external parties expressed their need for more research, education and valorisation regarding Public Health. In a similar vein, numerous departments within the university and the medical center showed great enthusiasm and are willing to cooperate.
Next steps for the School
The set-up of AJSPH will include several steps, one of which is bundling internal research initiatives and choosing themes out of already existing projects. Themes should cover various facets of the Public Health topic, such as health justice, sustainable healthcare, individual resilience, labour market participation and the capability of individuals to manage their health. Present throughout each theme will be a life-cycle perspective on healthcare, in which a person's health is determined by taking into account (socio-)economic influences that are brought along during various stages in life. Regarding its role as a research institute, AJSPH will function as both a meeting point for researchers with a clear interest in Public Health and as a coordinator of self-initiated research.
With regard to education, AJSPH will build upon already existing educational programmes, such as the MScBA Health, the Global Health Learning Community and the Research MSc Clinical and Psychosocial Epidemiology. In the future, AJSPH will also aim to develop a new bachelor and master programme with a focus on Public Health. Given Groningen's broad expertise in various disciplines, AJSPH educational programmes will have a strong focus on (big) data analytics in combination with medical, behavioural, economic and demographic perspectives on Public Health, making them unique in their field.
Public Health outreach
Besides the need for research collaboration, a great need has been found for cooperation in the interest of answering Public Health questions from the field. Therefore, AJSPH will dedicate a part its organisation to answering such questions, making it a central place for government institutions and businesses to reach out to with their Public Health related issues.
Once the foundation has been laid – i.e. partnerships have been built and fellows have joined – the Aletta Jacobs School of Public Health can start running as actual School. The beginning of AJSPH will be marked in Spring 2018.
Share your ideas with us
All the ideas that were gathered during the exploration phase were found very helpful! Please keep sharing your thoughts and visions for the Aletta Jacobs School of Public Health with us. Feel free to contact one of our team members: Jochen Mierau (j.o.mierau@rug.nl), Annechien Pronk (a.pronk@rug.nl) and Victor Verrijp (v.verrijp@umcg.nl). Also, follow AJSPH on LinkedIn and Twitter to stay updated.