Introducing the Aletta Jacobs School of Public Health
| | |
| --- | --- |
| Datum: | 13 april 2017 |
| Auteur: | Jochen Mierau |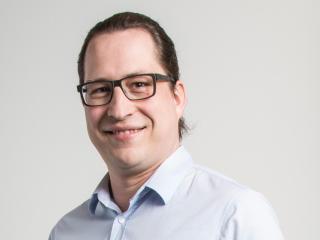 Due to a continuing flow of innovation, life expectancy is increasing. Not for everybody, unfortunately, as socio-economic differences have a great impact on people's health prospects. This is not only true on a global scale; these differences also apply within countries and even regions. In the northern part of the Netherlands alone there are differences in health prospects which can be traced back to the socioeconomic environment in which people live and were raised. We cannot overcome such differences and many other health-related challenges through a pure focus on medical innovation, but we need to move to a public health perspective that combines lessons from, among others, economics, epidemiology and psychiatry to generate new insights into improving the health of many people at once. To foster this perspective, the Aletta Jacobs School of Public Health will serve as an integrated platform that combines public health related research, teaching and outreach at the University of Groningen. We welcome everyone who wants to join the discussion in the current exploration phase to visit www.rug.nl/ajsph .
Born in Sappemeer, Aletta Jacobs (1854-1929) was the first Dutch woman to gain a medical degree at a university – the University of Groningen to be precise. As a general practitioner, she was an ardent advocate of free health services – a typical and timeless public health topic. Would an Aletta Jacobs School of Public Health not be a fantastic mark of honour to Aletta Jacobs and her dedication to public health?
A more significant argument is that non-medical disciplines are focusing ever more strongly on questions in the public health domain. This is particularly true for the University of Groningen. Within Centre of Expertise Healthwise, for instance, we conduct research into the relationship between mental and physical health problems and the social and economic circumstances in which individuals grew up. Across the university we do not, however, have a common platform where we can cluster lessons and data from various disciplines in order to generate insights which may help to close the health gap between socioeconomic groups. Inspired by leading examples from the abroad such as the Harvard Chan School of Public Health, the University of Copenhagen School of Global Health and the London School of Hygiene and Tropical Medicine, the Aletta Jacobs School of Public Health aims to be a leading research, teaching and outreach institute in the field of public health.
Research, training, collaboration
What I see on the horizon is a physical space in which various, non-clinical, yet health related scientific disciplines – such as, economics, epidemiology, demography and social psychiatry – and external partners – such as, hospitals, healthcare providers, pharmaceutical firms, health insurers, and policymakers – collaborate to find innovative solutions pertaining to regional, national and global public health questions. In addition to research and valorisation, the core of the Aletta Jacobs School of Public Health is a strong educational program with, for instance, a Master of Public Health which will generate future public health leaders but also a strong PhD program that trains a new generation of analytically skilled public health scientists and perhaps even a bachelor's program with specialisation tracks in, for instance, mental health, global health and economic evaluation.
Why is the University of Groningen the best place to realise our ambitions? Because we are the only university in the Netherlands which has all faculties under the same roof. All these faculties are doing 'something' in relation to the healthcare domain. Moulding all of these into a new, synergetic structure will inevitably cause an acceleration which matches the urgency of the economic, political and social issues connected with public health. Working from our common research strengths such as big data analytics and the life-cycle perspective and our joint focus on healthy ageing, prevention and sustainable societies will enable us to contribute significantly to burgeoning field of public health.
Regional urgency
Beyond our internal strengths, the stark socioeconomic differences in the Northern Netherlands are an ardent wake-up call to focus on combining our public health strengths. If we look at the province, we notice that health prospects in a municipality such as Haren are much better than they are in De Marne. With males in De Marne having a three year shorter life expectancy than those born in Haren – the same difference as between the Netherlands and Cuba but then at 40 km distance from each other. The fact that such a modestly-scaled area has these considerable differences indicates the urgency of coordinated research and education and structural cooperation between science and practice.
An example of this kind of cooperation is HeadsUp, a project which we initiated in September 2016 together with Accare, an organisation for child and adolescent psychiatry with a large number of facilities in the northern provinces. Within HeadsUp we conduct research into the lifetime costs and benefits of effective child and adolescent mental health services using data generated as part of the daily practice of mental health service providers. It is not difficult to imagine the benefits for society, in terms of wellbeing as well as financial resources, if clinical, administrative and survey data could be used to set up and evaluate prevention programmes aimed at mitigating the negative consequences of early-life mental health problems. This collaborative research project is a good example of a program that will fit well into the domain of the Aletta Jacobs School of Public Health and I strongly call on everyone generate additional projects and initiatives on www.rug.nl/ajsph.
Associate professor at the Faculty of Economics and Business of the University of Groningen & Board member of Centre of Expertise Healthwise
> Join the LinkedIn Group of the Aletta Jacobs School of Public Health to stay updated