Practical guides on open science for researchers in the Netherlands
| | |
| --- | --- |
| Date: | 26 September 2023 |
| Author: | Giulia Trentacosti |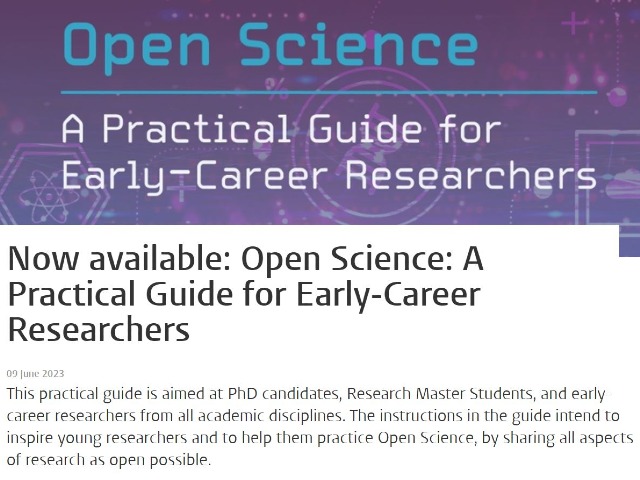 A recently published series of open science guides help researchers in the Netherlands navigate open science. They cover topics such as pre-prints, open licenses, questionable publication practices (forthcoming) and how to apply open science in practice.
All guides are open access and are available via the open repository Zenodo. For ease of reference, we have gathered the guides below. The list will be updated as more guides are published in the future.
Open Science: A Practical Guide for Early-Career Researchers (2023)
This guide is useful for anyone looking for practical information about open science, but is specifically designed for PhD candidates, Research Master Students and early-career researchers. It is meant to accompany them in every step of their research, from the phase of preparing their research project and discovering relevant resources (chapter 2), to the phase of data collection and analysis (chapter 3), writing and publishing articles, data, and other research output (chapter 4), and outreach and assessment (chapter 5). Every chapter provides help, tools, links and practices that can be applied immediately.
Open Science: A Practical Guide for Early-Career Researchers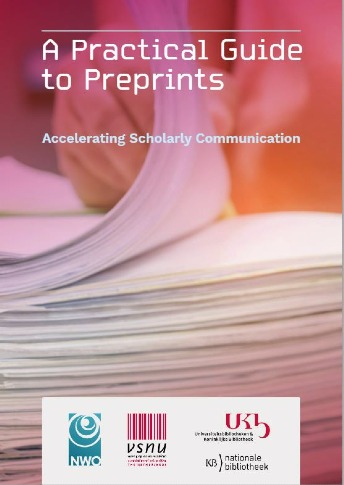 A Practical Guide to Preprints: Accelerating Scholarly Communication (2021)
This guide aims to support researchers and members of the general public (journalists, patients, healthcare workers, etc.) from, but not limited to, the Netherlands answering frequently asked questions about preprints, such as how they differ from published articles in academic journals, how to practically post a preprint and how to approach the research findings published in preprints.
A Practical Guide to Preprints: Accelerating Scholarly Communication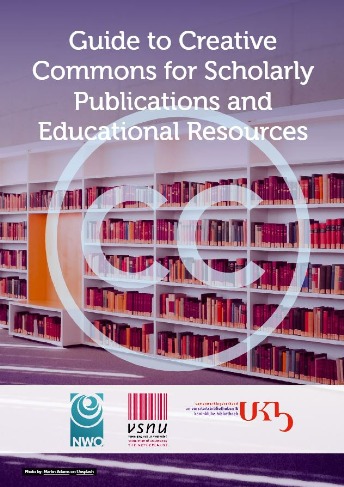 Guide on questionable publishing practices (forthcoming)
About the author
Giulia Trentacosti
Open Access and Scholarly Communication Specialist, University of Groningen Library