Open science practices in different disciplines (9) - an interview with Johan Woltjer (Dean FSS) and Ina Horlings (Open Science Ambassador)
| | |
| --- | --- |
| Date: | 08 July 2023 |
| Author: | Vera Heininga & Marjan van Ittersum |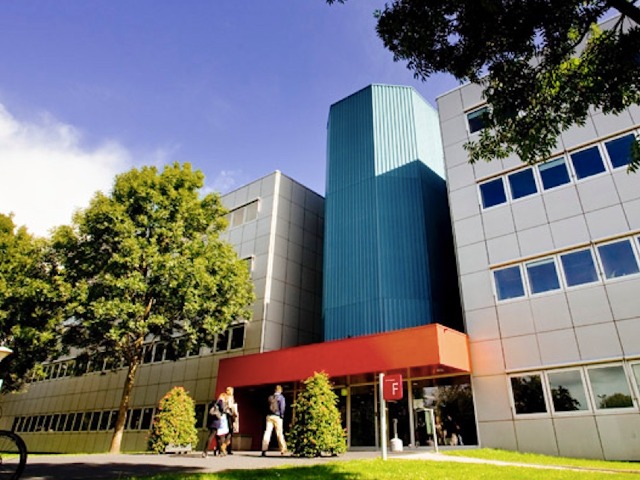 The University of Groningen (UG) sees the development of open science as one of its priorities for the next 5 years. In this series of interviews, we explore the status of open science at the different UG faculties. This time: the Faculty of Spatial Sciences.
Professor Johan Woltjer (JW) is Dean of the faculty, and his research focuses on urban and regional development, international planning practice, and sustainable cities.
Professor Ina Horlings (IH) is full professor on socio- spatial planning. Her research focuses on how people take the lead in shaping sustainable places together. She publishes on topics such as sustainable spatial (urban/rural/regional) and place-based development, climate change, (inter-)subjective aspects of planning, transformation, values and leadership, and cooperation.
Why is open science important in the field of spatial sciences?
JW: The increasing emphasis on open science is making it possible to transform the way we share knowledge, improve utilisation of the knowledge we create, and thus improve society. Open science is particularly important for the faculty as the disciplines included in spatial sciences, such as spatial planning, geography, demography, real estate studies, and urban and regional development, tend to be strongly tied to practical application and policy making. Our research matters to a wide variety of societal partners and policymakers. It is important, for instance, to understand the role that geographical information, plans, and maps can play in public debates, policy decisions, and citizen science. High-quality plans are crucial, for example, to deal with societal challenges such as people's life course, their mobility, transport, housing, their urban environments, energy-use, resource consumption, agricultural land, green spaces, and best places to work and meet.
IH: Open science is important for other disciplines as well, but spatial developments and planning are so dynamic that scientific insights should be easily accessible for stakeholders and policymakers. We therefore support the application of open science principles by the University of Groningen. Societal relevance is important for FSS, particularly if we consider target groups like government agencies, developers, and people and firms involved in decisions about location, mobility and accessibility.
It is therefore great to see the UG aligning with the definition used by the National Programme Open Science which refers to open science as "the global transition towards a new, more open and inclusive way of conducting, publishing and evaluating scientific research." Adopting this definition requires the involvement of stakeholders in the research process and transparency with regard to the data, methods and outputs of scientific research. For our faculty, this kind of transparency involves for instance, engagement with policy agencies and community groups.
What is the current state of affairs in terms of open science at your faculty?
IH: We aim to publish research outputs open access, though there is not yet an explicit open science strategy. In general, outputs of European projects have to be published open access anyway. A good example is the Marie Curie ITN project RECOMS where a variety of results, such as articles, a book, MOOC, blogs, a stakeholder report, policy briefs, etc. have been published open access. Data has been stored in the Dutch repository DataverseNL, which is the preferred location for storing data (for publication) by the UG.
JW: At FSS we are working on improving transparency around research data. We also publish in open access journals. We aim to share research outputs and research projects as much as possible, for example through international networks such as the Association of European School of Planning or the Regional Science Association. We also focus on sharing teaching material as much as possible, for example through 'InPlanning', a digital platform for publications on spatial planning.
Which objectives do you want to achieve in the upcoming two years with regard to the implementation of open science?
JW: It is our interest to make research, data and educational material more openly accessible to everyone. For FSS open access publications work well. Sharing data (for example, mapping data or real estate data) is more restricted. And we would like to share educational material perhaps to a degree where for instance spatial designs can be made collaboratively (in shared online studios) among students at different universities.
IH: Open science should become the standard. In terms of public engagement, FSS already supports interaction, collaboration, and engagement between academia and society, for example through participation in the University of the North and the Climate Adaptation Platform Northern Netherlands, research in the Northern provinces and via collaboration with Rijkswaterstaat (RWS) and Ministries. Our objective is that all FSS researchers apply the FAIR principles, publish open access and include public engagement in their research proposals. A main challenge is that not all staff make data management plans for their research and register these. Therefore, our data and security officer created a very helpful one page 'road map' to support staff in this.
What obstacles and challenges do you expect in achieving these objectives, and how will you overcome them?
JW: Like in other fields, also in the geosciences and spatial sciences open access journals have gained prominence. A really positive thing is that almost all important journals are included in library subscriptions, making research findings in principle widely available. There is still some work to do, however, to ensure that we disseminate research outputs even more widely so they can have real-world impact.
Recognizing and rewarding open science practices is an important part of the academic culture shift towards open science. How do you envision the change towards the reward and recognition of open science practices at your faculty?
IH: This would not require a cultural shift, only the continued willingness of institutions to support open science practices, because scientists themselves are very much in favour that their work can be read by more people through open access publishing.
JW: We are dedicating more attention to open science in personal development talks. In our view, staff should be recognised for their engagement with societal stakeholders. It would be good to further improve on our appreciation for staff who engage in societal impact activities, like news websites, debating platforms like The Conversation, for schools through organisations like the Royal Dutch Geographical Society and social media in general. Online engagement by academics can, for example, help communities to make spatial policies, share ideas, and discuss infrastructure projects, housing locations, or migration patterns, on the basis of academic knowledge.
To what extent do your students learn about open science research practices, and how is it ensured that they apply them in their bachelor's and/or master's thesis
IH: We don't teach them specifically about open science but more in general about FAIR principles, ethical aspects of research and data management. We have updated and substantially changed our data management policy recently and made a special 'light version' guide tailored to bachelor's and master's students.
About the author
Vera Heininga & Marjan van Ittersum
Vera Heininga is Open Science programme leader of the UG/UMCG and postdoctoral researcher at the Interdisciplinary Centre Psychopathology and Emotion regulation (ICPE) of the UMCG.
Marjan van Ittersum is assistant programme leader of the Open Science Programme of the UG/UMCG.