The Groningen Academy & the Relief of Groningen
Exhibition, UB City Centre, Friday 24 June through Sunday 30 October 2022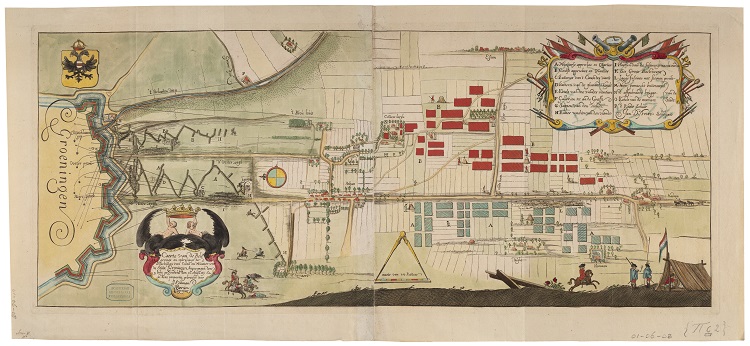 In 2022 the city of Groningen will celebrate the fact that 350 years ago it stood up against the aggression of Bommen Berend. The UG, too, will actively participate in the commemoration, as professors and students actively and enthusiastically fought for freedom in 1672.
As part of the activities of the UG, the University of Groningen Library participates in this commemoration in various ways, always focusing on the role of the Groningen Academy.
In a physical exhibition we will show a lot of authentic historical material about the Relief from our Special Collections.
Furthermore, large physical reproductions of our historical material will bring the UB building into the atmosphere of Groningen Relief.
Exhibition: The Groningen Academy & the Relief of Groningen
Friday 24 June through Sunday 30 October 2022
Exhibition showcases Special Collections, 3rd floor stairwell
Reproductions spread throughout the stairwell
UB City Centre
Broerstraat 4
9712 CP Groningen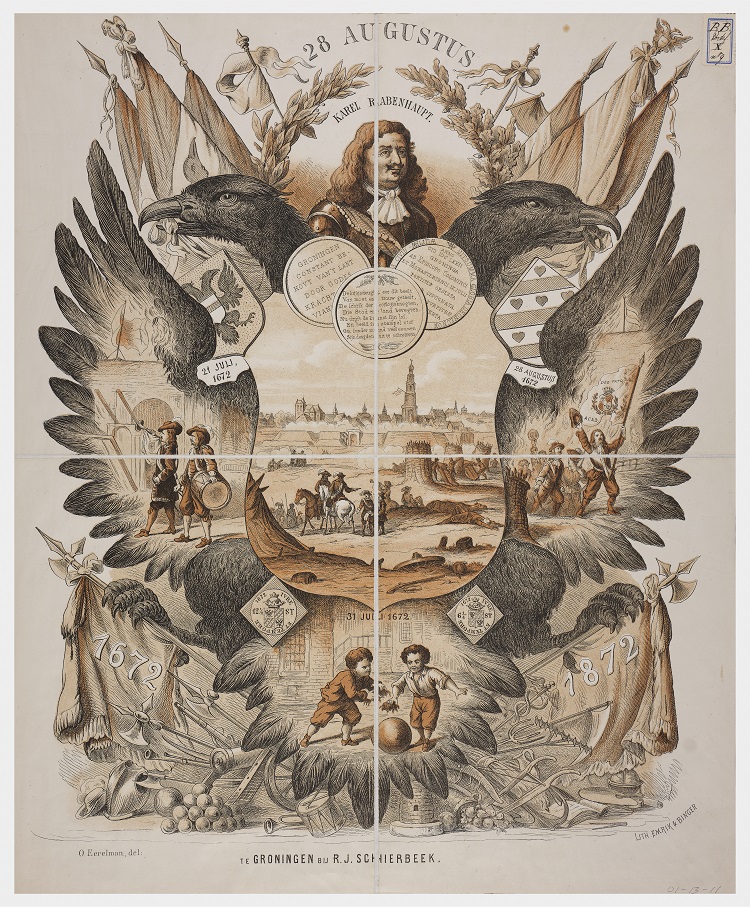 | | |
| --- | --- |
| Last modified: | 22 June 2022 10.52 a.m. |