Crossborder Health Institute
De Aletta Jacobs School of Public Health en de afdeling Health Services Research van de Universiteit van Oldenburg hebben een nieuw grensoverschrijdend instituut (CBI) voor zorgsystemen en preventie opgezet. Door gebruik te maken van de sterke punten van twee zeer goede zorgsystemen, kunnen we een stap dichterbij 'meer gezonde jaren' komen, zowel binnen de beide regio's als daarbuiten.
Het Crossborder Institute of Healthcare Systems and Prevention zal lopende samenwerkingsverbanden (Interreg-projecten, the European Medical School, Graduate School) verder versterken en bevorderen op het niveau van systeemvergelijking in de gezondheidszorg. De samenwerking zal leiden tot een langdurige coöperatie tussen Niedersachsen en Noord-Nederland, die de kern vormt voor een Europese gezondheidszorgregio en een op kennis gebaseerde markt.
Lees hier onze blog over het Crossborder Health Institute.
Lees hier over de eerste call voor pre-proposals van het Crossborder Health Institute, deadline 31 oktober 2019.
De deadline van de eerste call voor pre-proposals is verstreken. De ontvangen proposals zullen worden gepresenteerd op de Cross-border Healthcare Meet-up op 22 november 2019 (in Midwolda). Alle senior onderzoekers die geïnteresseerd zijn in grensoverschrijdende zorg zijn van harte welkom op de Meet-up om nieuwe connecties te maken voor toekomstige samenwerkingen.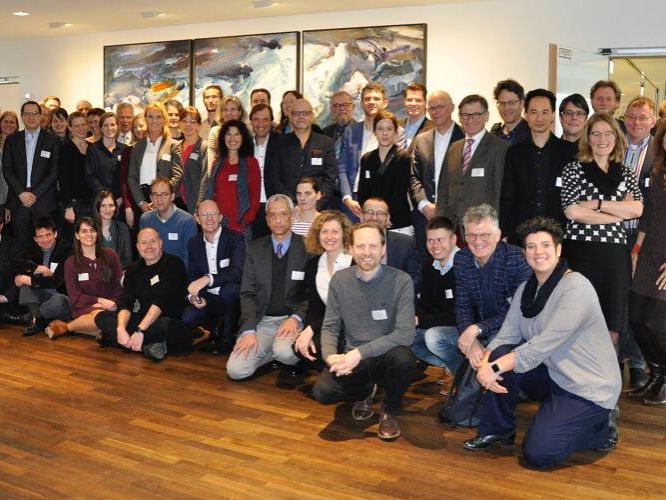 | | |
| --- | --- |
| Laatst gewijzigd: | 19 november 2019 09:36 |