Aletta Research Meet-up
| | |
| --- | --- |
| When: | Th 22-04-2021 14:00 - 16:00 |
| Where: | Online (Gather Town) |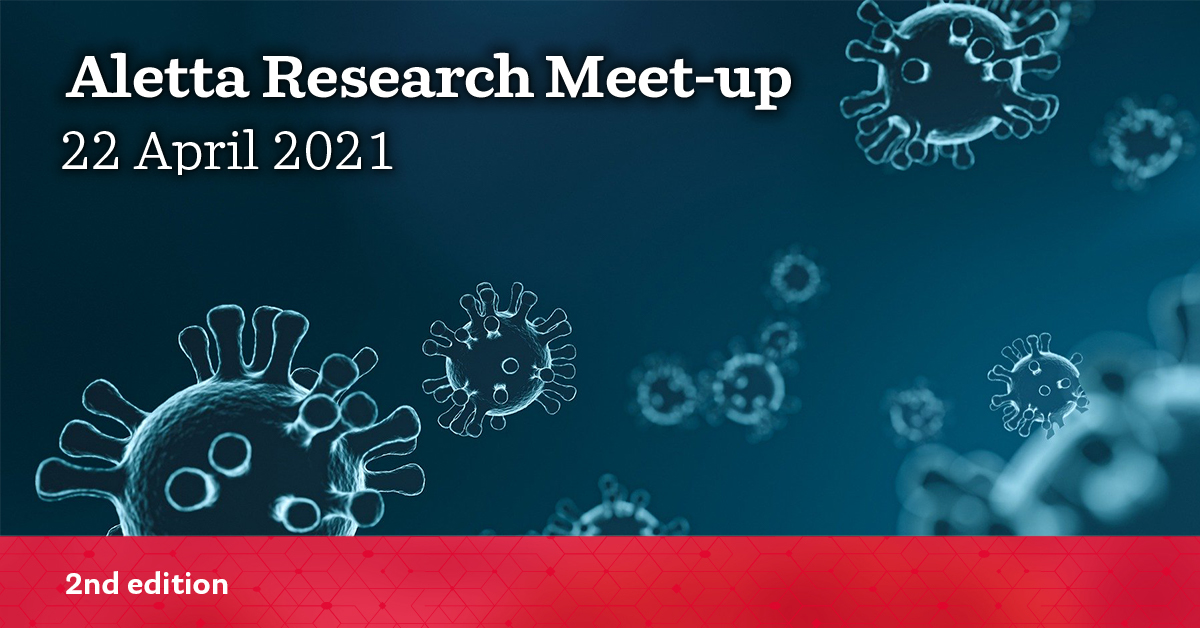 On 10 December we organised our first online Aletta Research Meet-up focused on the implications of the Covid-19 pandemic for science. On 22 April 2021 we organise a follow-up event. See the detalis below and register!

Topic: Science & Practice: What are the implications of Covid-19 public health research for practice?

Five experts of different disciplines/societal institutions will reflect on how scientific findings can be used for the development of practical policies tackling the COVID-19 pandemics, but also how practical issues can stimulate research.

We will ask them the question: what facts do we have from research and what would be their implication for practice? This question will be answered from an interdisciplinary perspective in five short presentations and will lead to a panel discussion. The speakers will also be available after the event for informal chats in Gather Town.
Confirmed speakers
Programme
| | |
| --- | --- |
| 14:00 | Introduction by Jochen Mierau, AJSPH's scientific director |
| 14:05 | Pitches by five speakers |
| 14:50 | Break |
| 15:00 | Panel discussion with all speakers chaired by Jochen Mierau |
| 15:30 | Informal discussion tables with speakers in Gather Town |
The event has been designed for an online environment and is meant for everyone interested in Covid-19 public health research : researchers, policy makers, workers at societal institutions.