Work challenges in times of Covid-19: Older workers need support, younger workers too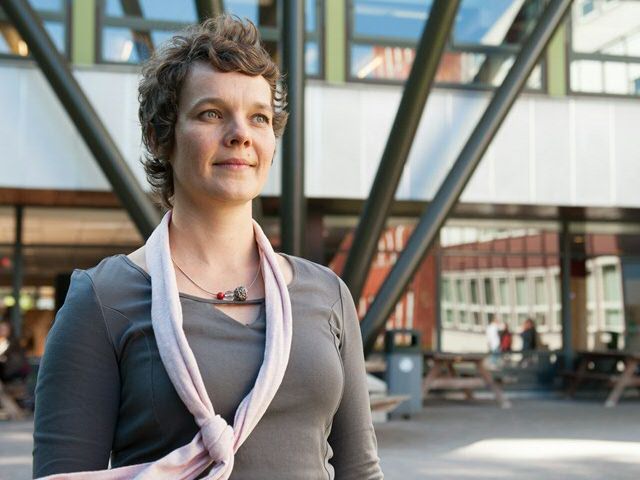 Dutch translation below
The Corona pandemic has had a profound influence on working life. Although the health crisis affects nearly everyone, voices quickly emerged that older workers may be in special need of support. Yet, aging also comes with many benefits which help older workers navigate the new working conditions. Indeed, it was young people who reported the highest levels of distress and loneliness during the first weeks in lockdown. What can organizations do to support their multi-age workforce during lockdown and in the transition to the new normal?
After the Dutch government announced the rule "Work from home as much as possible", as many as 60% of workers in the Netherlands reported following this call in early April 2020.[1] The digital revolution and technological developments made it possible for employees in various sectors including education, trade, and business services to perform most of their work tasks behind their computer on their home desks. Employees in other sectors, including healthcare, food supply, and construction, mostly remained in their workplaces. Yet, their work has by no means been 'business as usual'. Healthcare workers have been facing increased emotional job demands treating and caring for patients and their families impacted by Covid-19, irregular work schedules, and unfamiliar work procedures. Employees in the food supply chain and construction have been facing new safety regulations, and the risk of catching the virus, as their work does not allow for physical distancing.
It is clear that the current health crisis affects the whole workforce, yet at the same time it is plausible that some groups are more affected than others. One group that quickly came into focus as potentially vulnerable are older workers (usually defined as those aged 50 years and above).[2] Soon after the crisis hit, it became clear that being older increases the risk to face serious health consequences when getting infected. In fact, many of the protective governmental regulations, such as school closures and the transition to the home office, were designed with older adults and other vulnerable groups in mind. As a result, behavioral and social scientists have become concerned that the "decline narrative of aging" has become more salient and stronger in the aftermath of Covid-19.[3] According to this narrative, getting older is equated with vulnerability, dependency, and loss of productivity.
Such associations are problematic as they can lead to ageism and intergenerational tensions. More importantly, the decline narrative of aging makes it easy to forget the many benefits and strengths that come with age, and the valued contributions older workers make.
Organizational psychologists who study aging in the workplace have found that getting older certainly comes with some challenges, for example, slower information processing and learning. When facing new working conditions – moving from physical to online education, learning about new safety procedures – these cognitive changes can make it harder to remain effective in one's job. For most older workers, however, these challenges are balanced out by enhanced experience, emotional maturity, and smart self-regulation. Rapid investigations of well-being during the Covid-19 pandemic have revealed that older adults face less distress and loneliness than younger adults, and that although they perceive a higher health risk, older adults are less worried than younger adults about the impact of corona on their lifestyle, the economy, and their communities.[4,5] A clear mind helps people stay focused at work and be productive. To the extent that worries do not occupy older workers' minds as much as younger workers' minds, they will have an easier time adapting to changed working conditions. Older workers can also draw on their long-term experience to set the right priorities when having to alter work methods. An older teacher will probably know that keeping up students' motivation is key when switching to homeschooling, while an inexperienced teacher may erroneously believe that pupils are best served by closely monitoring their learning progress.[6]
The abrupt transition to the home office also presented other challenges that older workers likely navigated more easily than younger employees. One challenge is to deal with higher job autonomy once work is much less closely monitored by supervisors and colleagues. Organizational research shows that older workers value job autonomy more than younger workers do, who may in fact be overwhelmed by the lack of structure and guidance that is so important in the beginning of the career. Another challenge is maintaining work-life balance when there are no longer clear boundaries between work and private life. Studies show that older employees tend to keep work and non-work worlds more strictly apart than young workers do; they do this through behaviors such as switching off private messages during work time to avoid distractions, or no longer checking work-related emails in the evening.[7] These habits will likely have helped to establish new routines in the transition to the home office. Younger workers, in contrast, tend to integrate their work and non-work lives, a behavior that has long-term costs for well-being and can lead to exhaustion the longer the home office situation endures.
Now that we are slowly transitioning out of the lockdown, predictions are that some of the altered working conditions will stay. New safety regulations at work will have to remain in place for many months to come, work-related travel is projected to decrease dramatically, and working in the home office through digital means is predicted to increase. What can organizations do to support their multi-age workforce? It can be expected that younger and older workers benefit from different kinds of support. Many younger workers will benefit from closely monitoring levels of exhaustion and well-being, and from providing structure and training in effective self-regulation. Many older workers, in comparison, will benefit more from technological support and quickly accessible help when switching to new technology. All age groups will benefit when policies and opportunities are put in place that allow age-diverse coworkers to help and complement each other as we collectively shape the "new normal" of working life.
Susanne Scheibe is adjunct professor of Lifespan Development and Organizational Behavior at the Faculty of Behavioural and Social Sciences of the University of Groningen.
References
1 https://nos.nl/collectie/13824/artikel/2329795-coronacrisis-of-niet-40-procent-werkenden-gaat-nog-gewoon-naar-het-werk
2 https://timewise.co.uk/article/looking-after-your-older-workers-during-the-coronavirus/
3 https://www.nextavenue.org/covid-19-decline-narrative-of-aging/?utm_source=sumome&utm_medium=twitter&utm_campaign=sumome_share
4 https://academic.oup.com/psychsocgerontology/advance-article/doi/10.1093/geronb/gbaa068/5840530
5 https://academic.oup.com/psychsocgerontology/advance-article/doi/10.1093/geronb/gbaa048/5819592
6 https://www.dvhn.nl/groningen/Thuisonderwijs-in-coronatijd-Ouders-kunnen-onmogelijk-de-rol-van-de-docent-overnemen-25671329.html
7 https://onlinelibrary.wiley.com/doi/abs/10.1002/job.2283

---

Werkuitdagingen in tijden van Covid-19: oudere werknemers hebben ondersteuning nodig, jongere werknemers ook

De Corona-pandemie heeft een grote invloed gehad op het beroepsleven. Hoewel de gezondheidscrisis bijna iedereen treft, waren er al snel berichten dat oudere werknemers mogelijk extra ondersteuning nodig hebben. Maar ouder worden brengt ook veel voordelen met zich mee die de werknemers helpen bij het navigeren door de nieuwe arbeidsomstandigheden. Het waren juist de jongeren die de hoogste niveaus van stress en eenzaamheid rapporteerden tijdens de eerste weken van de lockdown. Wat kunnen organisaties doen om hun personeel in verschillende leeftijdsgroepen te ondersteunen tijdens de lockdown en bij de overgang naar het nieuwe normaal?
Nadat de Nederlandse regering de regel 'zoveel mogelijk thuiswerken' had aangekondigd, bleek dat maar liefst 60% van de werknemers in Nederland zich hieraan hield begin april 2020.[1] De digitale revolutie en technologische ontwikkelingen maakten het mogelijk voor werknemers in verschillende sectoren, waaronder onderwijs, handel en zakelijke dienstverlening om de meeste werktaken thuis achter hun computer uit te voeren. Werknemers in andere sectoren, waaronder de gezondheidszorg, voedselvoorziening en bouw, bleven meestal op hun werkplek, maar ook hun werk was geenszins 'business as usual'. Werknemers in de gezondheidszorg hebben te maken met toenemende emotionele functie-eisen bij het behandelen en verzorgen van Covid-19 patiënten en hun families, onregelmatige werkschema's en onbekende werkprocedures. Werknemers in de voedselvoorzieningsketen en de bouw hebben te maken met nieuwe veiligheidsvoorschriften én het risico het virus op te lopen, omdat hun werk fysieke afstand niet toestaat.
Het is duidelijk dat de huidige gezondheidscrisis de hele beroepsbevolking treft, maar tegelijkertijd is het aannemelijk dat sommige groepen harder worden getroffen dan andere. Een groep die snel als potentieel kwetsbaar in beeld kwam, zijn oudere werknemers (meestal gedefinieerd als werknemers van 50 jaar en ouder)[2]. Al snel na het uitbreken van de crisis werd duidelijk dat ouder worden het risico op ernstige gezondheidsgevolgen bij besmetting vergroot. In feite zijn veel van de beschermende overheidsregels, zoals schoolsluitingen en de overgang naar het thuiskantoor, ontworpen met het oog op ouderen en andere kwetsbare groepen. Als gevolg zijn gedrags- en sociale wetenschappers bezorgd dat het 'verval van het ouder worden' in de nasleep van Covid-19 saillanter en sterker is geworden.[3] In deze gedachtengang wordt ouder worden gelijkgesteld met kwetsbaarheid, afhankelijkheid en productiviteitsverlies.
Dergelijke associaties zijn problematisch omdat ze kunnen leiden tot leeftijdsdiscriminatie en spanningen tussen generaties. En nog belangrijker, het de gedachte dat ouder worden gelijk staat aan aftakeling maakt het gemakkelijk om de vele voordelen en sterke punten die met de leeftijd komen, en de belangrijke bijdragen die oudere werknemers leveren, te vergeten.
Organisatiepsychologen die het ouder worden op de werkplek bestuderen, hebben ontdekt dat ouder worden zeker gepaard gaat met een aantal uitdagingen, zoals tragere informatieverwerking en het lerend vermogen. Bij nieuwe arbeidsomstandigheden - overgaan van fysiek naar online onderwijs, leren over nieuwe veiligheidsprocedures - kunnen deze cognitieve veranderingen het moeilijker maken om effectief te blijven werken. Voor de meeste oudere werknemers worden deze uitdagingen echter gecompenseerd door meer ervaring, emotionele volwassenheid en slimme zelfregulatie. Vluchtig onderzoek naar het welzijn tijdens de Covid-19-pandemie heeft uitgewezen dat oudere volwassenen minder last hebben van stress en eenzaamheid dan jongere volwassenen, en dat hoewel zij een hoger gezondheidsrisico hebben, ouderen zich minder zorgen maken dan de jongere volwassenen over de impact van corona op hun levensstijl, de economie en hun gemeenschappen.[4,5] Een heldere geest helpt mensen gefocust te blijven op het werk en productief te zijn. Voor zover de zorgen niet zozeer de geest van oudere werknemers bezighoudt als die van jongere werknemers, zullen ze zich gemakkelijker kunnen aanpassen aan veranderende arbeidsomstandigheden. Oudere werknemers kunnen ook putten uit hun jarenlange ervaring om de juiste prioriteiten te stellen bij het veranderen van werkmethoden. Een oudere leraar zal waarschijnlijk weten dat het essentieel is om de motivatie van leerlingen hoog te houden wanneer ze overstappen op thuisonderwijs, terwijl een onervaren leraar misschien ten onrechte denkt dat leerlingen het beste geholpen kunnen worden door hun leerproces nauwlettend te volgen.[6]
De abrupte overgang naar het thuiskantoor bracht ook andere uitdagingen met zich mee waar oudere werknemers waarschijnlijk gemakkelijker doorheen navigeerden dan jongere werknemers. Een van de uitdagingingen is het omgaan met grotere autonomie op het werk wanneer het werk veel minder nauwlettend wordt gevolgd door leidinggevenden en collega's. Uit onderzoek naar organisaties blijkt dat oudere werknemers meer waarde hechten aan autonomie in hun werk dan jongere werknemers, die juist overweldigd kunnen worden door het gebrek aan structuur en begeleiding, die zo belangrijk zijn vroeg in de carrière. Een andere uitdaging is het bewaren van de balans tussen werk en privé wanneer daar geen duidelijke grenzen meer zijn tussen zijn. Studies tonen aan dat oudere werknemers de werk- en niet-werkwereld doorgaans meer gescheiden houden dan jonge werknemers; ze doen dit door gewoontes zoals het uitschakelen van privéberichten tijdens werktijd om afleiding te voorkomen, of het niet langer lezen van werkgerelateerde e-mails 's avonds.[7] Deze gewoonten zullen waarschijnlijk hebben bijgedragen aan het opzetten van nieuwe routines bij de overgang naar het thuiskantoor. Jongere werknemers daarentegen, hebben de neiging om hun werk en niet-werkleven te integreren, gedrag dat op lange termijn kosten met zich meebrengt voor welzijn en kan leiden tot uitputting naarmate de thuiswerksituatie langer aanhoudt.
Nu we langzaam uit de lockdown komen, is de voorspelling dat sommige van de nieuwe arbeidsomstandigheden zullen blijven bestaan. Nieuwe veiligheidsvoorschriften op het werk zullen nog vele maanden van kracht moeten blijven, werkgerelateerd reizen zal naar verwachting dramatisch afnemen en het werken in het thuiskantoor met digitale middelen zal naar verwachting toenemen. Wat kunnen organisaties doen om hun leeftijdsdiverse personeelsbestand te ondersteunen? Verwacht kan worden dat jonge en oudere werknemers verschillende soorten steun nodig hebben. Veel jonge werknemers zullen baat hebben bij nauwlettend toezicht op de niveaus van uitputting en welzijn, en bij het bieden van structuur en opleiding in effectieve zelfregulering. Veel oudere werknemers zullen juist meer baat hebben bij technologische ondersteuning en snel toegankelijke hulp bij de overgang naar nieuwe technologie. Alle leeftijdsgroepen zullen er baat bij hebben als er beleid en kansen worden ingevoerd die leeftijdsdiverse collega's in staat stellen elkaar te helpen en aan te vullen terwijl we gezamenlijk het 'nieuwe normale' van het beroepsleven vormgeven.
Susanne Scheibe is adjunct hoogleraar Lifespan Development and Organizational Behavior aan de Faculteit Gedrags- & Maatschappijwetenschappen van de Rijksuniversiteit Groningen.
Referenties
1 https://nos.nl/collectie/13824/artikel/2329795-coronacrisis-of-niet-40-procent-werkenden-gaat-nog-gewoon-naar-het-werk
2 https://timewise.co.uk/article/looking-after-your-older-workers-during-the-coronavirus/
3 https://www.nextavenue.org/covid-19-decline-narrative-of-aging/?utm_source=sumome&utm_medium=twitter&utm_campaign=sumome_share
4 https://academic.oup.com/psychsocgerontology/advance-article/doi/10.1093/geronb/gbaa068/5840530
5 https://academic.oup.com/psychsocgerontology/advance-article/doi/10.1093/geronb/gbaa048/5819592
6 https://www.dvhn.nl/groningen/Thuisonderwijs-in-coronatijd-Ouders-kunnen-onmogelijk-de-rol-van-de-docent-overnemen-25671329.html