Samen Werken aan Volksgezondheid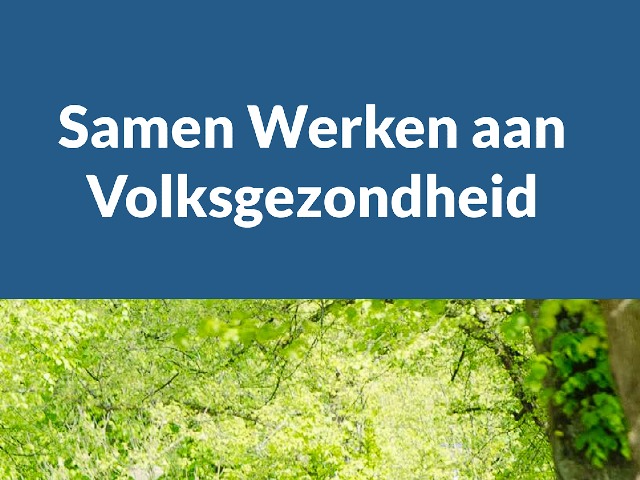 Beschermers van de volksgezondheid staan voor grote uitdagingen
De volksgezondheid is van ons allemaal. Het is een groot goed, dat het waard is om beschermd te worden. De roep om een brede blik op gezondheid en welvaart is sterker dan ooit. Gelukkig maar want de uitdagingen zijn groot: toenemende sociale ongelijkheden; onafwendbare veranderingen in ons klimaat; toenemende mentale druk op jongeren en jongvolwassenen; steun en opvang voor vluchtelingen uit conflictgebieden; steeds meer zelfstandig wonende ouderen met dementie, en een blijvend hoge zorgvraag door zowel infectieziekten als chronische ziekten. Ons zorgstelsel piept en kraakt en de versnippering belemmert integrale zorg.

Er is behoefte aan meer helderheid, gelijkheid en sturing
Voor het verwezenlijken van een gezonde samenleving zijn de samenleving, het zorgsysteem én het openbaar bestuur gezamenlijk aan zet. Daarbij mag, nee moet, de overheid sturen. De legitimatie daarvoor ligt in artikel 22 van de Grondwet: 'De overheid treft maatregelen ter bevordering van de volksgezondheid'. Op dit moment ontbreekt overzicht en sturing in Nederland om de vele kansrijke initiatieven tot bloei te laten komen. Ons pleidooi is echter nog fundamenteler. Voor inwoners is niet duidelijk op welke preventie en zorg zij daadwerkelijk mogen vertrouwen. De ongelijkheid die is ontstaan in toegang tot preventie en zorg is onwenselijk. Iedere Nederlander mag erop vertrouwen dat
de overheid zijn of haar gezondheid zo goed mogelijk beschermt. Iedere Nederlander verdient dezelfde kans op een gezond leven.

Overheden, GGD'en, zorgverzekeraars, professionals en overige burgers; samen gaan we het DOEN
Wij pleiten in dit essay voor een interdepartementaal Nationaal Programma Volksgezondheid. Dat doen we vanuit de gedachte dat succesvolle bijdragen aan de volksgezondheid zich kenmerken door brede betrokkenheid van inwoners, professionals, bestuurders en politici. Een beter samenspel tussen de rijksoverheid, gemeenten en zorgverzekeraars is hoognodig, net als een herijking van de taken van de GGD'en. Nederland is een land vol ondernemingsgeest en creativiteit. Deze capaciteiten moeten we omarmen en benutten om de gezondheid van jong tot en met oud te bevorderen. Als we collectieve doelen centraal stellen en bestuurlijke verantwoordelijkheden via wettelijke verankering verhelderen, kan iedereen zijn of haar ideeën en handelen daarop afstemmen. We eindigen daarom met de oproep om te streven naar een voor iedereen navolgbare cyclus: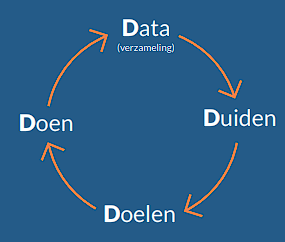 Zo weten straks alle Nederlanders op welke preventie en zorg zij mogen vertrouwen. Zo zorgen we samen voor onze volksgezondheid.
Dit essay wordt u aangeboden door de Koepel Artsen Maatschappij + Gezondheid (KAMG) en door juniorvereniging De Jonge Arts M+G.

De volgende artsen M+G hebben meegeschreven en meegedacht:
Vionne van der Borden | Christine Deurman | Peter van den Hazel | Thesra Hilte-olde Scheper | Henk Jans | Marleen Kraaij-Dirkzwager | Anita Kraak | Igor van Laere| Tijs Rutgers | Catrien Schimmelpenninck | Pieter van der Torn | Hetty van Velzen | Clementine Wijkmans

Onder bezielende begeleiding van:
Koos van der Velden | Paul van der Velpen

Namens KAMG, Karine van 't Land
Namens De Jonge Arts M+G (onderdeel van LOSGIO), Elise Beket