Public spaces and interacting between people are important to have a healthy life, what will happen after the corona crisis?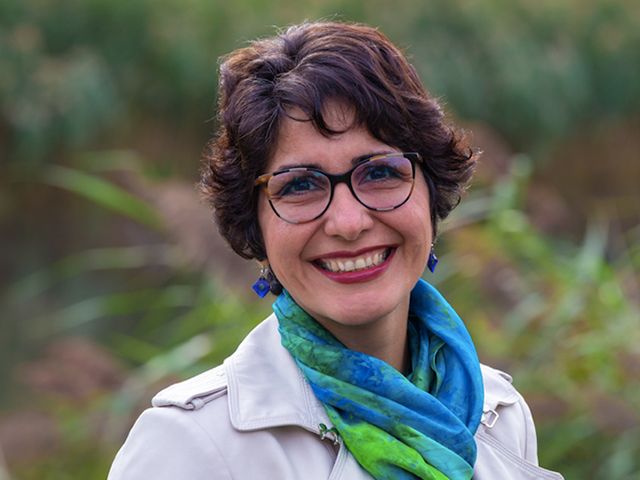 Dutch translation below
In urban life, public open spaces represent our shared values. They are our common spaces, that help us build a sense of ownership to our cities, meet people, and make memories. Public spaces also play an important role in enhancing the health and well-being of people. Recently, interest from policy makers, academics and practitioners in creating indicators of healthy public open places is growing. It is important to measure and monitor their progress towards achieving a range of outcomes, as well as identifying opportunities for improvements.
Based on the Place Diagram, which is widely used as a tool to analyze public open spaces, a healthy space has four main characteristics: it can be used in various ways, stimulates social interactions, is accessible and well-connected to other spaces, and safe with a positive image. However, the corona pandemic has been affecting cities and especially densely populated ones around the world. Before elaborating, we need to understand how this pandemic affected our cities and changed the usage of public open spaces. Since a few months ago, around the world, streets have become empty, daily commuting has decreased dramatically, events and festivals have been canceled, and people have been eliminated from public open spaces. This situation provides a break from traffic congestions, air and noise pollution. Some policy makers and transportation experts saw it as an opportunity to reclaim streets and make more spaces for pedestrians and cyclists. Some cities, like Berlin, have even closed some streets to traffic to make more space for cycling. Hopefully, these temporary changes will stimulate cycling and walking in the future as well.
Due to lock downs and social distancing, public open spaces are now more surveilled, and the restriction measurements are in big contrast with the way we have designed them. Before this pandemic, we redeveloped urban spaces to be occupied, to accommodate a variety of activities, to attract different groups of people, and to increase social interactions. Now, we have to pull back. While this intense control is temporary, it raises the question whether we will be able to return back to our normal habits when it is all over.
Different futures can be imagined: when social distancing is finally more relaxed, people could go back to their normal life, occupy public spaces and use them as before, or some people might never regain their trust in being in contact with others. However, mental health, community building and inclusive societies are dependent on having active public spaces. Perhaps a percentage of residents are lucky enough to have private gardens and open spaces to get their daily dose of fresh air, but still interaction with others is missing. Deserted public spaces also have an impact on the function of the city as a whole. Closure of cafes, shops, and restaurants and the canceling of concerts and events have had a great impact on neighborhood and city life. A lot of creative ideas like take away food, coffee to go or drive-in concerts have been created to cope with the economic impacts of these closures. However, what are the social impacts of these changes?
The corona crisis has positive and negative impacts on our life and interactions with others. A lot of racial stereotyping in different countries against certain nationalities happened and, in some countries, supermarkets became a stage for public fights over toilet paper and hand sanitizers. Also, the crisis stimulated panic buying for a while that made life even more difficult for some vulnerable groups. On the other hand, we have seen instant collective urban resilience in many countries, such as group singing from balconies, clapping for the medical staff, etc. It reminds us that interaction and connection are essential elements of our societies, even during this pandemic. However, what about density? Normally, density is good for us, but is it still good during this pandemic?
Some studies showed a higher rate of infections in densely populated areas, and highlighted inequality in access to parks and open spaces in cities. This raises the question whether the desire to live in suburban areas will increase again: during the lockdown when people are not supposed to leave their house to get their essentials, density can help to have alternatives, such as grocery delivery.
Obviously, the restrictive measures will not last forever, and countries are taking steps to relax them. However, are we well-prepared for that? With growing numbers of people back on streets and in public spaces, authorities find it difficult to enforce the 1.5 meter social distancing rules. Businesses and shops have been asked to develop plans to reopen safely and provide their services again, but many streets in historical European cities are narrow and do not provide enough space to respect the rules. Is there any clear protocol on how people are supposed to navigate their cities safely and do all people know how long 1.5m is?
In collaboration with the Amsterdam Institute for Advanced Metropolitan Solutions, the TU Delft has developed the Social Distancing Platform to facilitate social distancing in cities. It offers an overview of different factors affecting our ability to respect social distancing rules. By developing high-resolution maps, they are highlighting detailed information relevant to social distancing in an urban setting – such as the width of the footpath and the location of bus stops and other transport hubs. Based on their research, sidewalks with a width >3 meter are easily accommodating social distancing, a width of 2.5 meter is still possible to keep the desired distance but those that are narrower than 2.5 meter make it impossible to keep 1.5 meter distance from each other. The question now is; what percentage of the streets in historical European cities are wide enough to enable people to respect the rules and what are solutions for making more space? While closing some streets to traffic might be a solution in some parts of cities, changing our lifestyle and getting help from other technologies might be complementary to gain better results.
The role of technology will be heightened as digital space becomes even more prominent as a platform for sharing information and enabling human interaction. Also, it might expedite smart city strategies and programs for equipping our public open spaces for early detection of the virus and tracing and tracking people's connections. It might also increase individualism in using public spaces, working from home or going to work etc. The coronavirus will change the way we work and study. But it won't remove our desire for human connection.
​​Roya Shokoohi is a researcher at the Hanze University of Applied Sciences and holds a master in Architecture and a PhD in Urban Studies & Spatial Planning. Roya is originally from Iran and is experienced in practical and scientific research in multidisciplinary teams and in developing the business opportunities that arise from research and writing research proposals.
References :
https://theconversation.com/public-spaces-bind-cities-together-what-happens-when-coronavirus-forces-us-apart-133763
https://thinkingcity.org/2020/04/13/pandemic-cities-coronavirus-urban-life/?fbclid=IwAR0wuYASUv_Ys7O9Jk5N-w1hJB3KmiBUgJ1fVGCWYBifI4vWbp3hs2w6rHw
https://www.researchgate.net/publication/269222908_Developing_indicators_of_Public_Open_Space_to_promote_health_and_wellbeing_in_communities
https://urbact.eu/sites/default/files/02_guidelines_for_participatory_placemaking.pdf
https://social-glass.tudelft.nl/social-distancing/
https://www.nytimes.com/2020/03/24/upshot/coronavirus-urban-density-risks.html





Openbare ruimtes en interactie tussen mensen zijn belangrijk voor een gezond leven, wat gebeurt er na de coronacrisis?


In het stadsleven vertegenwoordigen openbare buitenruimtes onze gedeelde waarden. Het zijn onze gemeenschappelijke ruimtes die ons helpen een gevoel van eigenaarschap op te bouwen voor onze steden, mensen te ontmoeten en herinneringen te maken. De publieke ruimte speelt ook een belangrijke rol bij het verbeteren van de gezondheid en het welzijn van mensen. In de afgelopen jaren is er steeds meer belangstelling van beleidsmakers, academici en beroepsbeoefenaars om indicatoren te creëren voor een gezonde publieke ruimte Het is belangrijk om het effect van gezonde publieke ruimtes op verschillende uitkomsten te meten en te volgen, en om mogelijkheden voor verbetering te identificeren.
Gebaseerd op het Place Diagram, dat veel wordt gebruikt als hulpmiddel om openbare buitenruimtes te analyseren, heeft een gezonde ruimte vier hoofdkenmerken: het kan op verschillende manieren worden gebruikt, stimuleert sociale interacties, is toegankelijk en goed verbonden met andere ruimtes, en veilig met een positieve uitstraling. De coronapandemie treft echter steden, en vooral dichtbevolkte steden, over de hele wereld. Zonder er direct diep op in te gaan, is het goed om te begrijpen hoe deze pandemie onze steden heeft beïnvloed en het gebruik van openbare open ruimtes heeft veranderd. Sinds enkele maanden zijn straten over de hele wereld leeg geraakt, is het dagelijkse woon-werkverkeer drastisch verminderd, zijn evenementen en festivals geannuleerd en zijn mensen geëlimineerd uit openbare buitenruimtes. Deze sitatie biedt een onderbreking van verkeersopstoppingen, luchtvervuiling en geluidsoverlast. Sommige beleidsmakers en verkeersdeskundigen zagen het als een kans om straten te heroveren en meer ruimte te maken voor voetgangers en fietsers. Sommige steden, zoals Berlijn, hebben zelfs een aantal straten afgesloten voor verkeer om meer ruimte te maken voor fietsen. Hopelijk kunnen deze tijdelijke veranderingen het fietsen en wandelen ook in de toekomst stimuleren.
Door lockdowns and social distancing worden openbare buitenruimtes strenger gecontroleerd, en de beperkende maatregelen zijn in strijd met hoe ze ontworpen zijn. Vóór deze pandemie hebben we onze stedelijke ruimtes ingericht op de aanwezigheid van mensen, het mogelijk maken van allerlei activiteiten, het aantrekken van verschillende groepen mensen en het stimuleren van sociale ontmoetingen. Op dit moment moeten we ons terugtrekken. Hoewel deze intense controle tijdelijk is, roept het de vraag op of we terug kunnen keren naar onze normale gewoontes als het allemaal voorbij is.
Er zijn verschillende toekomstbeelden denkbaar: wanneer de maatregelen uiteindelijk versoepeld worden, kunnen mensen teruggaan naar hun normale leven en publieke open ruimtes gebruiken zoals voorheen, óf sommige mensen zullen misschien nooit meer vertrouwen krijgen in veilig contact met anderen. Geestelijke gezondheid, gemeenschapsvorming en inclusieve samenlevingen zijn echter afhankelijk van het actieve publieke ruimtes. Sommige mensen hebben misschien het geluk dat ze een eigen tuin en open ruimte hebben voor dagelijkse dosis frisse lucht, maar toch ontbreekt de interactie met anderen. Verlaten publieke ruimtes hebben ook een impact op de functie van de stad als geheel. De sluiting van cafés, winkels en restaurants en het afgelasten van concerten en evenementen hebben een grote impact gehad op het buurt- en stadsleven. Er zijn veel creatieve ideeën, zoals het afhalen van eten, koffie to-go of drive-in concerten, gecreëerd om de economische gevolgen van deze sluitingen op te vangen, maar wat zijn de sociale gevolgen van deze veranderingen?
De coronacrisis heeft positieve en negatieve gevolgen voor ons leven en de interactie met anderen. In verschillende landen ontstond veel raciale stereotypering jegens bepaalde nationaliteiten, en in sommige landen werden supermarkten een podium voor ruzies over toiletpapier en handreiniger. Ook zorgde de crisis een tijd lang voor hamstergedrag, waardoor het leven voor sommige kwetsbare groepen nog moeilijker werd. Aan de andere kant zagen we in veel landen spontane collectieve stedelijke veerkracht, geuit in groepszang vanaf balkons, klappen voor het medisch personeel, enz. Het herinnert ons eraan dat interactie en verbinding essentiele elementen van onze samenleving zijn, zelfs tijdens deze pandemie. Maar hoe zit het met stedelijke dichtheid? Normaalgesproken is een hoge stedelijke dichtheid goed voor ons, maar hoe zit dat tijdens deze pandemie?
Een aantal studies toont een hogere besmettingsgraad in dichtbevolkte gebieden en wijst op de ongelijkheid in toegang tot parken en buitenruimtes in steden. Het roept de vraag op of de wens om weer in voorstedelijke gebieden te wonen zal vergroten: tijdens de lockdown, wanneer mensen hun huis niet mogen verlaten om boodschappen te halen, kan dichtheid ervoor zorgen dat je alternatieven hebt om ze te krijgen, zoals boodschappenbezorging.
Uiteraard zullen de beperkende maatregelen niet eeuwig van kracht zijn, en landen ondernemen stappen om ze te versoepelen. Zijn we daar echter goed op voorbereid? Met een groeiend aantal mensen weer op straat en in openbare ruimtes, is het voor autoriteiten niet makkelijk om de sociale afstandsregels van 1,5 meter te handhaven. Bedrijven en winkels zijn gevraagd plannen te ontwikkelen om veilig te kunnen heropenen en hun diensten opnieuw te verlenen, maar veel straten in historische Europese steden zijn smal en er bieden te weinig ruimte om de regels te respecteren. Is er een duidelijk protocol voor hoe mensen veilig door hun steden kunnen navigeren, en weten alle mensen hoe lang 1,5 meter is?
In samenwerking met het Amsterdam Institute for Advanced Metropolitan Solutions heeft de TU Delft het Social Distancing Platform ontwikkeld, om afstand houden in steden te vergemakkelijken. Het platform biedt een overzicht van verschillende factoren die van invloed zijn op onze mogelijkheid om de regels voor sociale afstand te respecteren. Door kaarten met een hoge resolutie te ontwikkelen, maken ze gedetailleerde informatie beschikbaar die relevant is voor sociale afstand in een stedelijke omgeving - zoals de breedte van het voetpad en de locatie van bushaltes en andere vervoersknooppunten. Op basis van hun onderzoek lijken trottoirs met een breedte van> 3 meter goed geschikt voor sociale afstand, met een breedte van 2,5 meter is het nog steeds mogelijk om de gewenste afstand te houden, maar trottoirs smaller dan 2,5 meter maken het onmogelijk om 1,5 meter afstand van elkaar te houden. De vraag is nu; welk percentage van de straten in historische Europese steden is breed genoeg voor mensen om de regels te kunnen respecteren en welke oplossingen zijn er om meer ruimte te maken? Hoewel het afsluiten van straten voor verkeer in sommige delen van de stad een oplossing kan zijn, kan het veranderen van onze levensstijl en hulp van andere technologieën complementair zijn om betere resultaten te behalen.
De rol van technologie zal toenemen naarmate digitale ruimte nog prominenter wordt als platform voor het delen van informatie en het mogelijk maken van menselijke interactie. Het kan ook slimme stadsstrategieën en -programma's versnellen om onze openbare ruimtes in staat te stellen het virus vroegtijdig te detecteren en de verbindingen van mensen te traceren en te volgen. Het kan ook het individualisme vergroten in het gebruik van openbare ruimtes, werken vanuit huis of naar het werk gaan enz. Het coronavirus zal de manier waarop we werken en studeren veranderen. Maar het zal ons verlangen naar menselijke connectie niet wegnemen.
Roya Shokoohi is onderzoeker aan de Hanzehogeschool Groningen en heeft een master in Architectuur en een PhD in Urban Studies & Spatial Planning. Roya komt oorspronkelijk uit Iran en heeft ervaring met praktisch en wetenschappelijk onderzoek in multidisciplinaire teams en met het ontwikkelen van zakelijke kansen die voortkomen uit onderzoek en het schrijven van onderzoeksvoorstellen.
Referenties:
https://theconversation.com/public-spaces-bind-cities-together-what-happens-when-coronavirus-forces-us-apart-133763
https://thinkingcity.org/2020/04/13/pandemic-cities-coronavirus-urban-life/?fbclid=IwAR0wuYASUv_Ys7O9Jk5N-w1hJB3KmiBUgJ1fVGCWYBifI4vWbp3hs2w6rHw
https://www.researchgate.net/publication/269222908_Developing_indicators_of_Public_Open_Space_to_promote_health_and_wellbeing_in_communities
https://urbact.eu/sites/default/files/02_guidelines_for_participatory_placemaking.pdf
https://social-glass.tudelft.nl/social-distancing/
https://www.nytimes.com/2020/03/24/upshot/coronavirus-urban-density-risks.html