Meedoen aan het Weekend van de Wetenschap?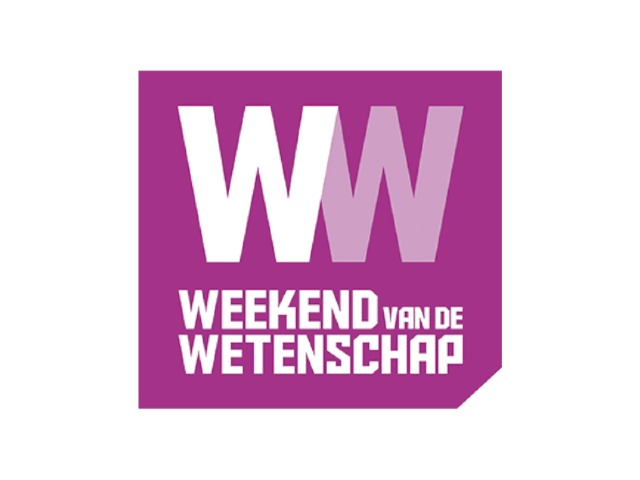 Ook dit jaar wordt in het eerste weekend van oktober in Groningen Zpannend Zernike georganiseerd in het kader van het Nationale Weekend van de Wetenschap. Dit jaar wordt het een extra grote editie. Met op vrijdag 30 september de EU Nacht van de Onderzoeker in Forum Groningen door de vier nieuwe interdisciplinaire schools van de RUG (wees welkom, binnenkort zijn de gratis kaarten te bestellen), en op zaterdag 1 oktober 2022 voegen we het Forum Groningen toe als extra locatie aan Zpannend Zernike. Daar organiseren we een wetenschapsfestival voor gezinnen met kinderen in de basisschoolleeftijd.
Op zaterdag 1 oktober tussen 12:00-17:00 uur toveren we het hele Groninger Forum om tot één grote ontdekkingstocht van de wetenschap voor kinderen en hun begeleiders. Om hen te enthousiasmeren voor de wetenschap, te laten zien hoe wetenschap werkt, dat het begint bij nieuwsgierigheid en om aan te tonen dat wetenschap oplossingen biedt voor de grote uitdagingen van deze tijd.
Dit kunnen we natuurlijk niet zonder jullie hulp! Daarom zijn wij op zoek naar wetenschappers die het leuk zouden vinden om deel te nemen aan dit festival op zaterdag 1 oktober. Dit kan bijvoorbeeld met een toffe installatie, een proefje, demonstratie of activiteit. (denk aan NEMO of Expeditie NEXT ter inspiratie) Het is ook een prachtige manier om data te verzamelen door live-onderzoek te doen zoals bij Lowlands Science. Heb je wel interesse, maar weet je nog niet goed wat je wilt doen? Laat het ons ook weten, dan kijken we samen wat er mogelijk is. Dus alle ideeën, rijp en groen, zijn welkom.
Check van te voren wel even of je op 30 september (opbouw) & 1 oktober (evenement + afbouw) aanwezig kunt zijn. De deadline voor het aandragen van input is 1 augustus 2022, eerder is altijd beter. ​​We gaan dan samen met alle indieners inventariseren welke bijdragen daadwerkelijk passend en mogelijk zijn op het festival. Er zijn vergoedingen beschikbaar voor materiaal en andere mogelijke kosten.
Heb je interesse? Stuur een mailtje met je eerste ideeën over welk onderwerp, wat voor soort activiteit (proefje, live-onderzoek, mini-college, installatie) en welke boodschap je graag wilt overbrengen naar Lisa Schaeffer van BKB, het bureau dat ons ondersteunt bij de organisatie, via lisaschaeffer@bkb.nl of bel haar via 06-208 363 11.