Cross-border Institute of Healthcare Systems and Prevention: Call for pre-proposals.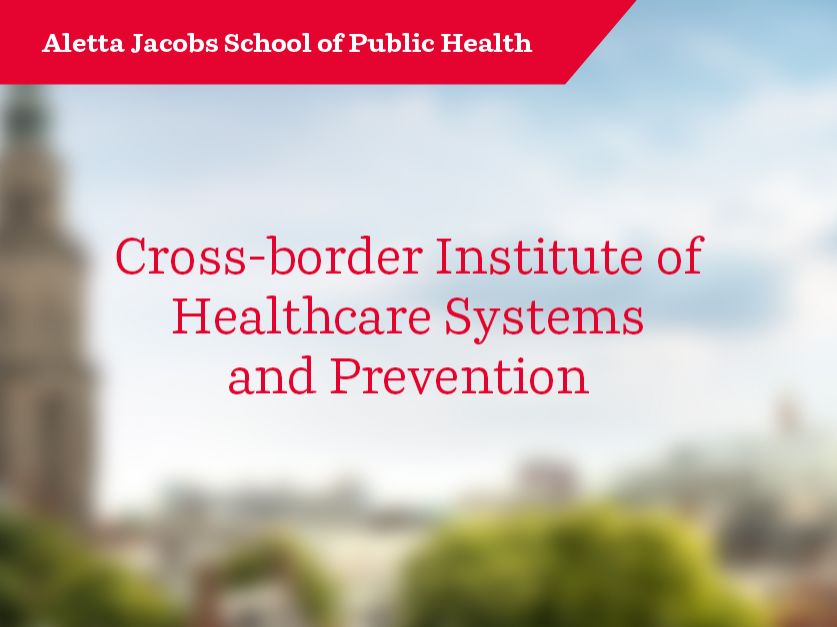 The new Cross-border Institute of Healthcare Systems and Prevention invites researchers to participate in their first call for pre-proposals on cross-border healthcare. The call is one of the very first activities from the Cross-Border Institute to incentive cross-border collabortions between researchers from Groningen and Oldenburg.
The new institute is a joint initiative from the Department of Health Services Research of the Faculty of Medicine and Health Sciences at the University of Oldenburg and the Aletta Jacobs School of Public Health from the University of Groningen. Both institutions give great relevance to cross-border research convinced that by connecting, cooperating and sharing, healthcare in the border region can be improved.
Read the application form with details of the call here. The deadline to submit your pre-proposals is October 31st, 2019. If you have questions do not hesitate to get in touch with the institute via cbi rug.nl and cbi uol.de. We encourage you to participate and to share this information with your colleagues.
You can read more about the institute in our blog about the kick-off.