Corona crisis in Latin America: Why some measures might be difficult to implement?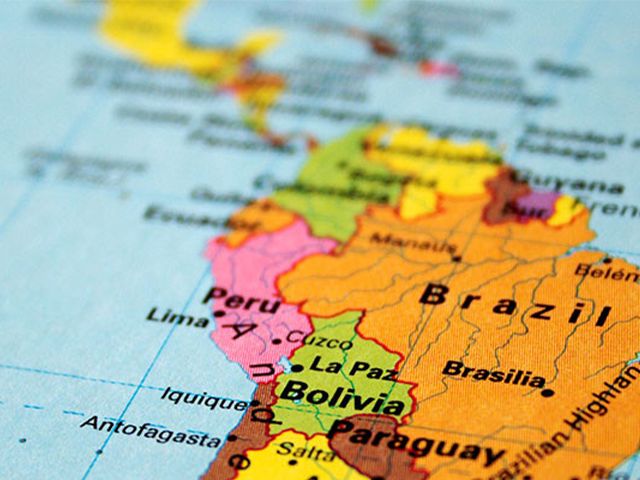 Spanish translation below
Almost five months ago, by the end of February, the corona virus crisis started in Europe. Italy was the first nation in pumping up the red lights followed by Spain. Then, many other European countries took measures. On March 13th in the Netherlands we received the directive to work from home. By then, Latin American countries were waiting, observing how the situation in Europe was developing and in the best case starting to prepare themselves for facing the pandemic.
Today, Latin America is experiencing the most severe phase of the corona pandemic. Four countries lead the list with the highest number of people infected: Brazil (1.344.143 cases), Peru (279.419 cases), Chili (271.982 cases) and Mexico (216.852 cases). The highest number of deaths are reported by Brazil (57.622 deaths) and Mexico (26.648 deaths), two of the largest countries in Latin America and the most overpopulated.
Taking into account the size of the population in Brazil (over 210 million of inhabitants estimated) and Mexico (over 127 million of inhabitants estimated), the number of people deceased might seem no so high. We might say that Latin American countries have a large tradition dealing with infectious diseases and perhaps that might be influencing these figures. However, it might also be that the number of reported cases by the governments is not accurate. According to a recent report by the Brazilian Journal of Intensive Care, the number of confirmed cases in Brazil represents only 9.2% of reality. The inaccuracy in the reported data may be related to some factors, such as a fragmented information system, low capacity of testing in the population and operational difficulties, resulting in a lag between the collection and the delivery of results.
Undoubtedly, like in other European countries the highly contagious covid-19 is also representing a threat to the Latin American healthcare systems. Controlling the corona pandemic in Latin America might be even more challenging than in Europe due to some contextual factors, that I comment below.
Testing capacity
It has been suggested, that testing plays a key role to control the pandemic. However, the testing capacity in Latin American countries might be compromised for several reasons, one of them is the few resources allocated to the healthcare sector and the public healthcare system overload. To have a better idea, consider the universal health strategy's public health expenditure benchmark of at least 6% of the GDP. Only 3 Latin American countries are above this threshold: Costa Rica, Cuba and Uruguay. Most of the Latin American countries are below 5% of the GDP (WHO-PAHO, 2017). In view of these data, the motto, test, test, test, might be not realistic in Latin America. On the contrary, corona tests in Latin American countries should be administered following a strategic approach.
Social distancing and working from home are a luxury good.
Unlike European countries where social distancing and working from home were, in general, well adopted by the population; in Latin America adopting these measures might be very complex for a big part of the population. Social distancing in overcrowded places like Mexico City, with 20 million of inhabitants, might not be only a real challenge, but also a luxury good. We should take into account that most of the population in Mexico use the public transport to mobilize, and still around 9% of the population live in cramped conditions (INEGI, 2017).
Also, the collectivist culture that characterize these Latin American societies plays an important role. Being close to the family is the rule and not the exception, people are used to hugs, kisses, handshakes, and in a few words to live close to each other. Particularly in towns and villages, not making the handshaking might be interpreted as a disrespectful and impolite gesture. The social pressure regarding the polite gestures and the close attachment to the family might hamper that citizens put in practice the social distancing properly.
Regarding home confinement and specifically working from home, we should keep in mind that poverty and informal economy prevail in this region. For example, in Mexico where 42% of the total population live in conditions of poverty (CONEVAL, 2018), and 56% of Mexicans are part of labor informality (INEGI, 2020), staying at home during the corona crisis is of course a luxury good that many Mexicans cannot afford. In general, 53% of the citizens in Latin America and the Caribbean are part of the informal employment sector (CEPAL, 2019). Thus, the majority of the population in this region cannot remain in quarantine.
After all, it is not surprising that at the height of the corona pandemic, it is decided to retake activities with certain precautionary measures such as the use of a face mask, hand washing and as far as possible, social distancing.
Stigmatization, lack of trust in the government, misinformation.
In addition to the aspects commented above we should also consider the fake news, misinformation and the lack of trust in the governments by the population. These factors frequently lead to confusion among the citizens of this region which results in not believing in the corona pandemic and even in assaulting healthcare professionals or setting fire to hospitals. The stigma associated with the diagnosis also makes difficult the control of the pandemic. Some sectors of the population in Latin America are reluctant to disclosure the corona diagnosis, because of the judgment that the others will make of them.
In summary, controlling the corona pandemic and preventing the collapse of the economy at the same time is undoubtedly a difficult task for most of the Latin American countries. Adopting quarantine in this region is not realistic. Convincing the citizens about the corona pandemic will be important and necessary. In Latin America, the corona crisis evidences the fragile healthcare systems and the social inequalities.

Adriana Pérez-Fortis is scientific coordinator of the Cross-border Institute of Healthcare Systems and Prevention (CBI) at the Aletta Jacobs School of Public Health and at the University of Oldenburg.
Larissa Yamamoto is Analyst of project, strategy and innovation at Unimed Campinas in Brasil.
---


Crisis del coronavirus en América Latina: ¿Por qué algunas medidas podrían ser difíciles de implementar?

Casi 5 meses atrás, a finales de febrero la crisis del coronavirus comenzó en Europa. Italia fue el primer país en encender las luces de alarma, seguido por España. A partir de eso, muchos otros países europeos tomaron medidas al respecto. El día 13 de marzo, los que habitamos en los Países Bajos recibimos la instrucción de trabajar desde casa. Para entonces, los países Latino Americanos se mantenían a la expectativa, observando como la situación se desarrollaba en Europa y en el mejor de los casos comenzaban a prepararse para enfrentar la pandemia.
Hoy, América Latina está experimentando la fase más severa de la pandemia de la corona. Cuatro países lideran la lista con el mayor número de personas infectadas: Brasil (1.344.143 casos), Perú (279.419 casos), Chile (271.982 casos), y México (216.852 casos). El mayor número de muert­­es han sido reportadas por Brasil (57.622 muertes) y México (26.648 muertes), dos de los países más grandes de América Latina y los más superpoblados.
Tomando en cuenta el tamaño de la población en Brasil (más de 210 millones de habitantes estimados) y México (más de 127 millones de habitantes estimados), el número de personas fallecidas puede parecer no demasiado alto. Podríamos decir que los países latinoamericanos tienen una amplia tradición en el tratamiento de enfermedades infecciosas y tal vez eso podría estar influyendo en estas cifras. Sin embargo, también puede ser que el número de casos reportados por los gobiernos no sea exacto. Según un informe reciente de la Revista Brasileña de Cuidados Intensivos, el número de casos confirmados en Brasil representa solo el 9,2% de la realidad. La inexactitud en los datos informados puede estar relacionada con algunos factores, como un sistema de información fragmentado, baja capacidad para hacer pruebas en la población y dificultades operativas, lo que resulta en un retraso entre la recopilación y la entrega de resultados.
Sin duda, como en otros países europeos, el covid-19 -altamente contagioso-, también representa una amenaza para los sistemas de salud latinoamericanos. Controlar la pandemia de la corona en América Latina podría ser aún más desafiante que en Europa debido a algunos factores contextuales, que comento a continuación.
Capacidad para realizar pruebas
Se ha sugerido que realizar pruebas juega un papel clave para controlar la pandemia. Sin embargo, la capacidad de pasar pruebas en los países latinoamericanos podría verse comprometida por varias razones; una de ellas es la poca asignación de recursos al sector salud y la sobrecarga del sistema público de salud. Para tener una mejor idea, considere el punto de referencia del gasto en salud pública de la estrategia universal de salud de al menos el 6% del PIB. Solo 3 países latinoamericanos están por encima de este umbral: Costa Rica, Cuba y Uruguay. La mayoría de los países latinoamericanos están por debajo del 5% del PIB (WHO-PAHO, 2017). En vista de estos datos, el lema, probar, probar, probar, podría no ser realista en América Latina. Por el contrario, las pruebas de corona en los países latinoamericanos deben administrarse siguiendo un enfoque estratégico.
El distanciamiento social y el trabajo desde casa son un bien de lujo.
A diferencia de los países europeos donde el distanciamiento social y el trabajo desde casa fueron, en general, bien adoptados por la población; en América Latina la adopción de estas medidas podría ser muy complejo para una gran parte de la población. El distanciamiento social en lugares superpoblados como la Ciudad de México, con 20 millones de habitantes, podría ser no solo un verdadero desafío, sino también un bien de lujo. Debemos tener en cuenta que la mayoría de la población en México usa el transporte público para movilizarse, y todavía alrededor del 9% de la población vive en condiciones de hacinamiento (INEGI, 2017).
Además, la cultura colectivista que caracteriza a estas sociedades latinoamericanas juega también un papel importante. Estar cerca de la familia es la regla y no la excepción, las personas están acostumbradas a abrazos, besos, apretones de manos y, en pocas palabras, a vivir cerca unos de otros. Particularmente en los pueblos, no dar el saludo con la mano puede interpretarse como un gesto irrespetuoso y descortés. La presión social con respecto a los gestos corteses y el apego cercano a la familia podrían obstaculizar que los ciudadanos pongan en práctica el distanciamiento social de manera adecuada.
Con respecto al confinamiento en el hogar y específicamente al trabajo desde casa, debemos tener en cuenta que la pobreza y la economía informal prevalecen en esta región. Por ejemplo, en México, donde el 42% de la población total vive en condiciones de pobreza (CONEVAL, 2018) y el 56% de los mexicanos son parte de la informalidad laboral (INEGI, 2020), quedarse en casa durante la crisis de la corona es, por supuesto, un lujo que muchos mexicanos no pueden permitirse. En general, el 53% de los ciudadanos de América Latina y el Caribe forman parte del sector informal de empleo (CEPAL, 2019).
Después de todo, no es sorprendente que, en el apogeo de la pandemia de la corona, se decida retomar las actividades con ciertas medidas de precaución, como el uso del cubre bocas, el lavado de manos y, en la medida de lo posible, el distanciamiento social.
Estigmatización, falta de confianza en el gobierno, desinformación.
Además de los aspectos comentados anteriormente, también debemos considerar las noticias falsas, la información errónea y la falta de confianza de la población en los gobiernos. Estos factores con frecuencia conducen a la confusión entre los ciudadanos de esta región, lo que resulta en no creer en la pandemia de la corona e incluso en agredir a los profesionales de la salud o prender fuego a los hospitales. El estigma asociado con el diagnóstico también dificulta el control de la pandemia. Algunos sectores de la población en América Latina son reacios a revelar el diagnóstico de corona, debido al juicio que los demás harán de ellos.
En resumen, controlar la pandemia de la corona y prevenir el colapso de la economía al mismo tiempo es sin duda una tarea difícil para la mayoría de los países latinoamericanos. La adopción de la cuarentena en esta región no es realista. Convencer a los ciudadanos sobre la pandemia de la corona será importante y necesario. En América Latina, la crisis de la corona evidencia los frágiles sistemas de salud y las desigualdades sociales.
Adriana Pérez-Fortis es coordinadora científica del Instituto Transfronterizo en Sistemas de Salud y Prevención, el cual es una iniciativa conjunta de la escuela de Salud Pública Aletta Jacobs, de Groningen y de la Universidad de Oldenburg, en Alemania.
Larissa Yamamoto is analista de proyectos, estrategia e innovación en Unimed Campinas, Brasil.