Jacobus Cornelis Kapteyn (1851-1922)
Astronomer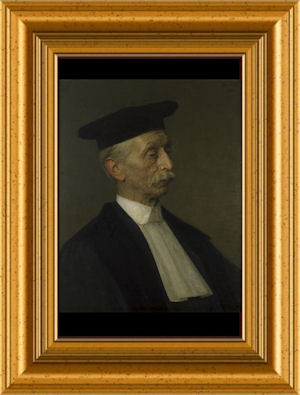 Jacobus Cornelius Kapteyn was born in 1851. He went to study Maths and Physics at the University of Utrecht in 1868. He also received his PhD there. He was made professor of Astronomy at the University of Groningen, when he was 27 years old.
Kapteyn was the first professor of Astronomy in Groningen. He introduce a completely new way of studying the construction of the universe. He started recording large amounts of stars using the new technology of photography. Kapteyn built a special lab for measuring and processing all the photographic recordings. It became famous around the world.
This created the Cape Photographic Duchmustering, which was the first cataloguing of 454.875 stars by photo technique. It was made in cooperation with the observatory at the Cape of Good Hope.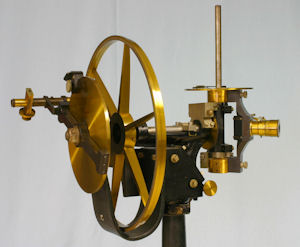 In 1904 Kapteyn developed a plan for better international cooperation: the 'Plan of Selected Areas'. This plan led to splitting the universe into sections, the so-called Kapteyn Universe.
Kapteyn dedicated his whole life to determining the structure of the Milky Way. His discovery of 'galactic rotation' made him one of the most important astronomers of his time.
The department of Astronomy at the University of Groningen bears his name: Kapteyn Astronomical Institute.
Film and audio interview on Jacobus Cornelius Kapteyn
In a short film (in Dutch and English) and audio interview (in Dutch), made on the occasion of the 400-year anniversary of the University of Groningen, prof. dr. Piet van der Kruit talks about the father of Dutch astronomy: Jacobus Cornelius Kapteyn.
| | |
| --- | --- |
| Last modified: | 13 August 2021 3.19 p.m. |