Mural of J.C. Kapteyn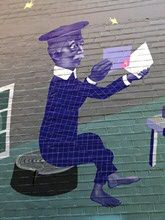 On 17 June, the mural of J.C. Kapteyn was revealed by Jouke de Vries, President of the Board of the University of Groningen. The mural, made by artist Fynn van der Ziel, covers an entire wall in the Oude Kijk in 't Jatstraat, near the entrance of the University Museum. The presentation of the artwork took place almost exactly 100 years after Kapteyn passed away.
The work is the second in a series of murals of important UG academics. The proposal for this series came from former municipal council member Gerben Brandsema and was executed by order of the University of Groningen in collaboration with art foundation Kunstpunt Groningen and the Municipality of Groningen.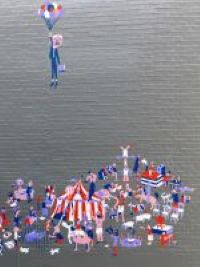 Making Connections
Jacobus Cornelius Kapteyn was the first professor of astronomy and theoretical mechanics at the UG. Because the University did not have an observatory at the time of his appointment, Kapteyn decided to seek contact with British astronomer David Gill of the Cape Town Observatory. Gill sent him over 2,400 glass plate negatives that Kapteyn studied using an instrument he had adjusted himself. This way, Kapteyn mapped the stars in the southern hemisphere and recorded the structure of the Milky Way. Together with Gill, he composed the first atlas of the stars in the southern hemisphere (The Cape Photographic Durchmusterung for the equinox 1875). With his discoveries and remarkably large network, Kapteyn acquired worldwide fame and, along with him, so did the University of Groningen.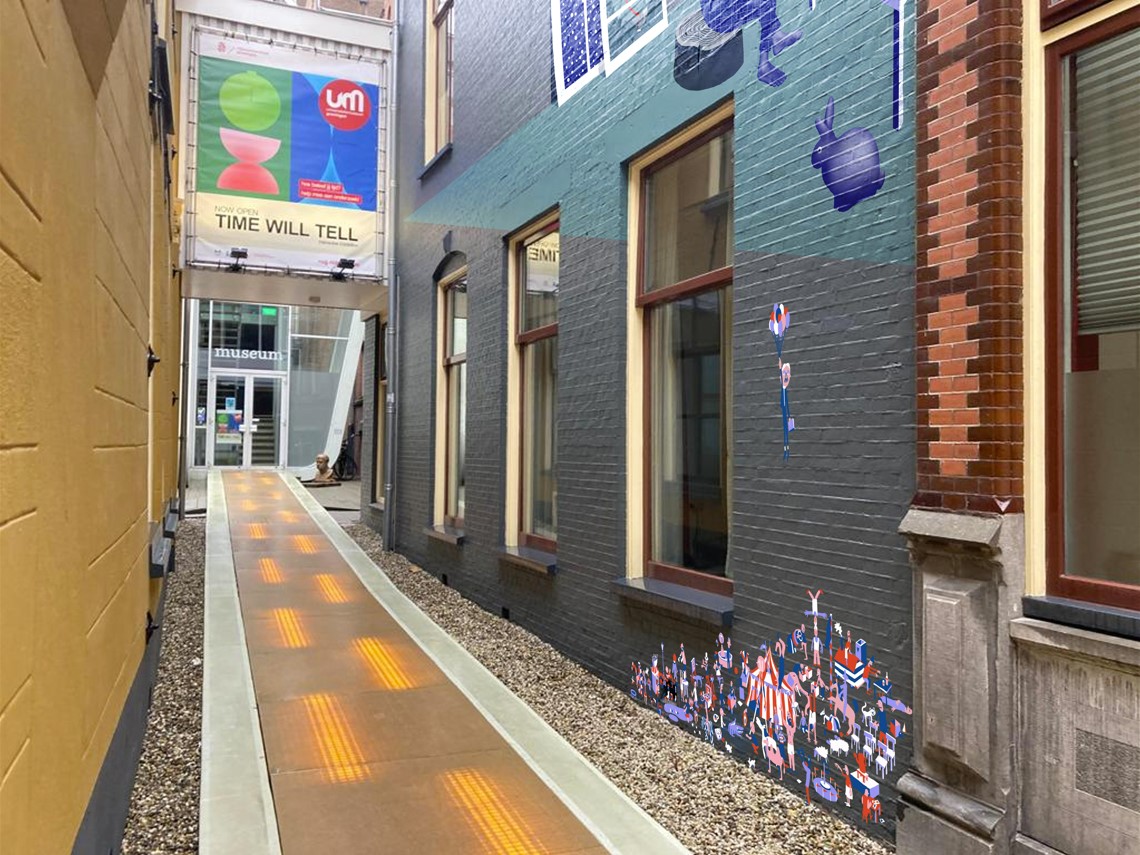 Influential
'It would be justified to call Kapteyn one of the fathers of Dutch astronomy,' says Arjen Dijkstra, Director of the University Museum. Kapteyn's work goes beyond astronomy; he shared his work and, in doing so, influenced other great academics. For example, Jantina Tammes, who Kapteyn guided in statistics, and Jan Hendrik Oort, who studied under his supervision. 'He's a true example of how we want to work as a University nowadays: in an interdisciplinary and internationally-oriented manner,' concludes Dijkstra.
About the mural
According to artist Fynn van der Ziel, the mural is a colourful affair. 'It's somewhat of a puzzle,' he says. 'It's more than just a portrait, it contains many elements from Kapteyn's life.' On the mural, you can see Kapteyn and his glass plates. Behind him, a poster is visible that resembles his link to South Africa. But the mural also harbours some elements that are probably less obvious. For example, Kapteyn is sat on a tree trunk – a reference to his research into trees' growth rings and the sun's influence on the climate. Kapteyn was very fond of animals, so you can see rabbits and birds, and, for the really keen eye, a fast food stall is also depicted – a reference to the cafeteria in the J.C. Kapteynlaan. 'In the end, that is what a lot of people have on their minds when they hear the name Kapteyn,' laughs Van der Ziel.
Read more:
| | |
| --- | --- |
| Last modified: | 05 October 2023 4.18 p.m. |