Emotional Geographies
De invloed van emoties op ruimtelijke en sociale veranderingen
Emoties spelen een belangrijke rol bij het omgaan met ruimtelijke en sociale veranderingen. Die krijgen daardoor soms onverwachte en moeilijk voorspelbare wendingen. Om inzicht te krijgen in de rol van emoties en ervaringen in het denken over ruimte en samenleving organiseert de Faculteit Ruimtelijke Wetenschappen van de Rijksuniversiteit Groningen van 1 t/m 3 juli 2013 het internationale congres Emotional Geographies.
Tijdens het congres verkennen wetenschappers, maatschappelijke partners en kunstenaars de rol van emoties in de manier waarop mensen de samenleving en geografische ruimten beleven. Voorbeelden van thema's zijn 'kunst en architectuur als irritatie', ' mens-natuur relaties', 'sense of place in kustgebieden', 'zintuigelijke ervaringen & de stad', 'erfgoed' en 'gevoelens van geworteldheid bij blijvers'.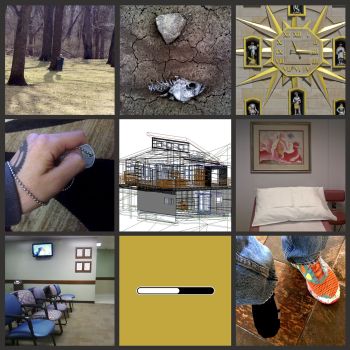 Wetenschap meets creatievelingen
Behalve wetenschappelijke bijdragen biedt het congres veel ruimte aan presentaties van kunstenaars. Een voorbeeld hiervan is de speciale sessie 'Pig or porc, cow or beef. Alienation from the origins of meat' waarin Noord-Nederlandse kunstenaarsgroep PeerGrouP en wetenschappers op zoek gaan naar betekenissen en emoties rond de productie en consumptie van voedsel in verschillende delen van de wereld.
In het Universiteitsmuseum kan tijdens het congres een installatie over 'de geografie van het wachten' bezocht worden. In dit kunstproject is sprake van een unieke samenwerking tussen de Rijksuniversiteit Groningen, kunstenaars uit de Verenigde Staten en Radio Mobi uit Groningen.
De opstelling is deze zomer nog te zien.
| | |
| --- | --- |
| Laatst gewijzigd: | 13 augustus 2021 15:24 |