Russian Quartet. 4 x Netherlands - Russia
10 May 2013 - 30 December 2013
An exhibition to highlight the relationship between the Netherlands and Russia from four different angles: travel, science, cartography and history.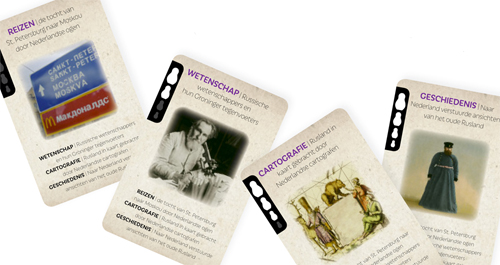 The exhibition is divided into four smaller exhibitions:
Journey from St. Petersburg to Moscow
In 2010 two Belgians wrote a cultural-historical view of Russia, with unique photographs. Their journey was the same as the one of Alexander Radischev in 1790, who travelled along the main road from the seat of government in St. Petersburg to the old capital Moscow.
Russian Science
What Russian scientists did for us: how they compare to their contemporaries in the West and some examples of their research. In the exhibition a comparison is made between scientists from Groningen and their Russian colleagues.
How the Dutch put Russia on the map
In the 17th century the Dutch were looking for a trade route to Asia along the northern Russian coast. Around 1700 the maps of cartographers such as Witsen and Winius were considered the best maps of the Russian Empire.
Greetings from Russia
A selection of postcards dating from around 1900 that portray a lost world: the glory of old cities, modes of transport in variying landscapes and the inhabitants in beautiful traditional clothes.
The exhibition is organised together with the Centre for Russian Studies of the University of Groningen, as part of the cultural manifestations to celebrate the Netherlands-Russia year in 2013.
| | |
| --- | --- |
| Last modified: | 24 March 2023 10.43 a.m. |