Moving Machines
11 February 2011 - 8 May 2011
Paul van Twist (1960) has a unique combination of talents: technology (he is an electrical engineer) and art. In his art he is fascinated by movement. How do our senses register movement? Which emotions are evoked by movement? How can movement stir our imagination?
Van Twist devises his moving machines as a result of personal experiences. He tries to capture movement for his audience to feel and experience. The idea is always principal, the technical side follows this idea. Van Twists machines are self-willed, romantic views of the world around us.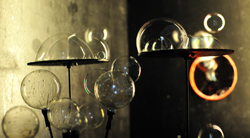 Every machine is built by hand to create what the artist wants it to do. A lot of attention is paid to user-friendliness, as all machines can be operated by spectators.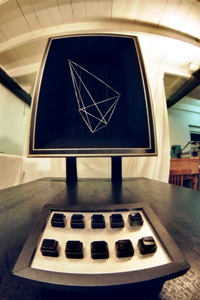 The moving machines by Paul van Twist captivate audiences. Children are fascinated by the visual and acoustic effects they can create themselves. Visitors smile when they recognize and understand the idea behind a machine. Some want to know how it works. Young and old take their time to discover!
www.movingmachines.nl
| | |
| --- | --- |
| Last modified: | 13 August 2021 3.28 p.m. |