Zelfarchivering (green open access)
De RUG heeft op 1 januari 2017 een green open access-beleid vastgesteld. Dit betekent dat u gevraagd wordt om de final author's version (ook wel accepted manuscript of post-print genoemd) van uw peer-reviewed artikelen te deponeren. De Universiteitsbibliotheek zorgt voor de import van deze publicaties naar Pure en biedt u de nodige ondersteuning. Alle onderzoeksoutput die geregistreerd is in Pure, wordt getoond in de onderzoeksdatabase van de Rijksuniversiteit Groningen.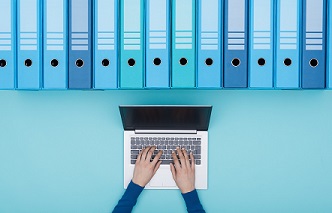 Embargo's
In de meeste gevallen vereisen uitgevers een embargoperiode voordat u uw publicaties kunt zelfarchiveren. De Universiteitsbibliotheek zorgt ervoor dat deze eisen in acht worden genomen. Na afloop van de embargoperiode wordt uw artikel openbaar gemaakt.
Controleer het auteursrecht en zelfarchiveringsbeleid van uitgevers via de SHERPA/RoMEO database.
Delen van pre-prints
Het delen van pre-prints (concept artikelen vóór peer-review) wordt steeds gebruikelijker. Enkele voordelen zijn:
Snellere verspreiding van onderzoeksresultaten
Bewijslevering van uw laatste prestaties (NB Pre-prints ontvangen een DOI en zijn linkable)
Het vaststellen van de prioriteit van ontdekking en het krijgen van krediet
Feedback ontvangen en de kwaliteit verbeteren
Vindbaarheid vergroten
Begrippenlijst

Pre-print: het eerste concept van het artikel, voorafgaand aan de peer-review.
Final author's version: de versie die het peer review-proces volgt en is geaccepteerd voor publicatie. Deze versie bevat niet de lay-out van de uitgever, zoals paginanummering, volume en uitgave. Ook wel bekend als author's accepted manuscript (AAM) en post-print.
Publisher's version: de definitieve PDF van het gepubliceerde artikel. Ook wel bekend als version of record.

Open access-support: openaccess rug.nl | openaccess umcg.nl
Heeft u vragen over open access die specifiek zijn voor uw vakgebied? Neem contact op met een van de open access ambassadeurs van de universiteit.
| | |
| --- | --- |
| Laatst gewijzigd: | 25 september 2019 15:40 |