Open Science: everyone in favour, raise your hand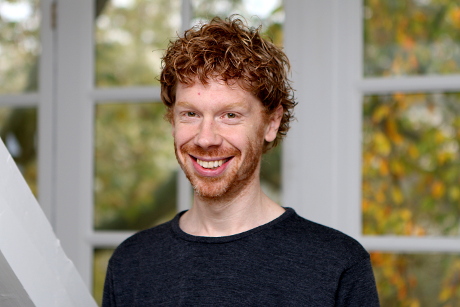 Openness and transparency are core values in science, says the Peer Reviewers Openness Initiative (PRO Initiative). We spoke to one of their co-founders, Rink Hoekstra , assistant professor at the Faculty of Behavioural and Social Sciences. What is the initiative about, why should researchers participate and what effects could this have on the review process?
The PRO Initiative touches upon the system that guarantees the quality of research output: the peer review process. This process is carried out by researchers who provide their academic peers with feedback on their academic work. Researchers who have signed the PRO Initiative have set out certain requirements, which they expect articles submitted for review to meet. An important requirement is the open accessibility of research data. As of 1 January 2017 signatories will refuse to review articles that don't meet their requirements, unless there is an explicit reason not to fulfil them. A good reason, for example, would be that research data contain personal information, such as patient data.
310 people have already signed the initiative, 14 of whom work for the UG. We asked Rink why he set up this initiative, and why all researchers should sign. We also inquired what effect the Peer Reviewers Openness Initiative could have on research and universities. This is what Rink told us.
Why?
"Richard Morey came up with the PRO Initiative, but I was involved at an early stage. The idea stems from frustration about the slow pace with which the academic world tries to resolve all kinds of problems which are much talked about but where real change is very slow. An area where researchers do have certain power - even if you are not part of the scientific board of a journal - is in accepting reviews. Unlike when you want to publish something yourself (which places you in a dependent position) an editor is dependent on you when it comes to reviewing a piece. With this proposal we have tried to use that power to improve topics that matter to us (openness, replicability, verifiability) at least for those articles we are asked to review. We hope that this will create awareness among other editors of the necessity for change. The academic world is full of people who mean well, but at the same time we are all caught in the system. To us this seemed a way of opening up that system a little."
So every researcher should sign?
"I do not believe that every researcher should sign. A signature as such does not mean anything if people do not really support the initiative. I only hope that those who would like to do something realize that they can, and that others might be inspired to at least think about whether the system we've got now could be improved. Just like most people, researchers often feel that the status quo is the only possible way. This proposal shows that we do not necessarily have to accept the way things have been for decades. So, if after consulting our plans people disagree then they definitely shouldn't sign. I am open for discussion about other ways to change the current way of dealing with our research data. Our proposal is just one way to tackle underlying problems (a lack of openness, research that seems hard to replicate, struggles to gain access to a colleague's research data) but I am sure there are many other solutions.
Effects?
"In an ideal world researchers will support the initiative en masse, and as of 1 January 2017 will ask editors to either have access to the data and material for research that they are reviewing, or to have a comment put in the piece explaining why these data were not accessible. (This point is often misunderstood: we are not forcing anyone to make their data public, but we do expect an explanation when this does not happen). Hopefully editors will ask authors to provide these data (although it's also possible that we will no longer be asked to review articles) and hopefully the research data and other material will subsequently be made public, except for cases in which there are good reasons not to do so. These reasons should then be explained. This will result in more articles for which the data have been made public. But secretly we are hoping for a kind of snowball effect: if editors have to ask for this information often, they will probably make sure their journal requests these data in advance (one journal already announced that they intend to adopt our plans in its authors' guidelines). In such a way the effect could quickly become much bigger. And hopefully other journals won't want to lag behind, so they will also take up our plans. This may sound very utopian, but I don't think we've got much to lose."
More information
Bang voor pottenkijkers: het belang van open data
| | |
| --- | --- |
| Last modified: | 17 August 2021 3.38 p.m. |