Modernisme en Minimalisme
Wim Crouwel: Grafische vormgeving een noodzaak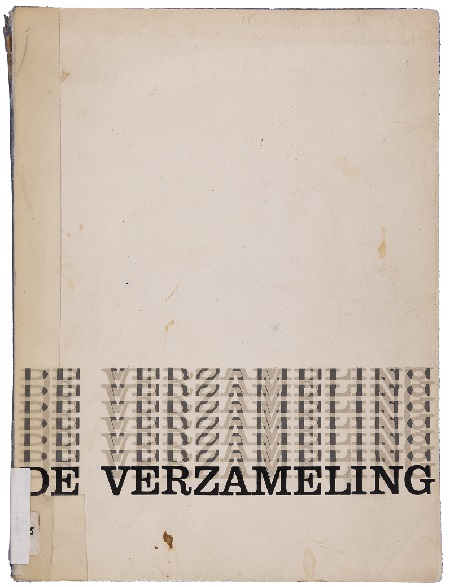 Crouwel vond dat ontwerpers geen kunstenaars waren. Een eigen expressie zou de aandacht afleiden van de boodschap die de opdrachtgever aan zijn publiek wilde overbrengen. Toch blijkt uit alles dat hij zijn inspiratie haalde uit het Modernisme in de architectuur en uit het Minimalisme in de beeldende kunst.
Volgens de modernisten (uit de jaren 1920) moest de vorm bepaald worden door de functie van een gebouw en niet door historische, decoratieve stijlen of de emotie van de architect. Het gebouw diende ook met eigentijdse, industriële materialen samengesteld te worden, zoals beton, staal en glas. Modernistische architectuur was licht, transparant en kende strakke horizontale lijnen en vlakken. Het symboliseerde de vooruitgang.
Over zijn opleiding (1946-1949) aan de kunstnijverheidsschool Academie Minerva, gehuisvest aan de Petrus Driessenstraat in Groningen, zei hij later: "Van dat gebouw heb ik meer opgestoken dan alles wat me daar is onderwezen (19 de -eeuwse sierkunst volgens de Arts-and-Crafts-traditie). Die heldere constructie heeft me gevormd." De school uit 1922-1923 van architect ir. J.G. Wiebenga was het eerste Modernistische gebouw in Nederland.
In de jaren 1960 kwamen in de Verenigde Staten kunstenaars op die met eenvoudige materialen, sobere kleuren, heldere, vaak geometrische vormen (lijnen, vlakken, volumes) en herhaling van dezelfde elementen beeldend werk maakten dat contrasteert met zijn omgeving of daarin juist bijna onzichtbaar is. Minimal Art/Minimalisme was een reactie op de abstract expressionistische kunst uit die tijd. De visuele rust èn spanning die minimalistische kunstwerken konden oproepen is terug te vinden in al het werk van Wim Crouwel
Aan de idealen van het Modernisme en Minimalisme zou Wim Crouwel zijn leven lang vasthouden, ook toen hij daarvoor in de jaren 1970-1980, tijdens de opkomst van Pop Art en Postmodernisme, zwaar bekritiseerd werd. Heldere eenvoud was en bleef voor Crouwel een noodzaak.
Ontwerpers zijn geen kunstenaars, predikte de grootmeester van de Nederlandse naoorlogse vormgeving. Toch was Wim Crouwel als beeldend kunstenaar in Groningen opgeleid en beëindigde hij zijn loopbaan te midden van de kunst, als directeur van Museum Boymans van Beuningen (1985- 1993).
| | |
| --- | --- |
| Laatst gewijzigd: | 03 maart 2020 09:05 |