Arab Orthodox Christians, Nationalism and the 'Holy Land'
Exhibition University Library, RUG January- May 2023
Frank Scholten in context
During the turbulence of the period after the First World War, Dutch photographer Frank Scholten (1881-1942) travelled to Palestine with the aim of producing an 'illustrated Bible'. He travelled first through Italy and Greece in 1920, arriving in Palestine in 1921 where he would stay for two years. While the bulk of his photo collection is images of Palestine, his camera lens gives us a snapshot into modernity in the Eastern Mediterranean, particularly amongst Christian communities.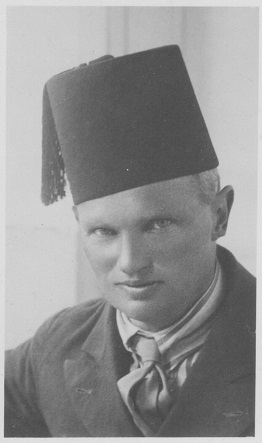 The period Scholten captured was on the eve of a time of tumultuous change for Christian communities in the Eastern Mediterranean. Scholten's documentation gives us a brief glimpse of Athens and Crete in 1920, just before he arrived in Palestine, the 'Holy Land'. He shows us a view of the world where the role and place of Christian communities began to morph quickly, both with the population exchanges between Greece and the new Turkish State, but also as Palestine was entering the era of the British Mandate (1922-1948), before the creation of the State of Israel.
Scholten gives us a rare view of a very particular world that would set in motion the events which shape the region today. The Christian relationship to Islam shifted dramatically in this period. On the one hand increasing animosities between Greece and Turkey with Population Exchanges and on the other the subsuming of religious identities as both Muslim and Christian Arabs forged new secular identities with the birth of Arab Nationalism.
Scholten's documentary approach to photography gives us scenes of an everyday modernity in Palestine with a particular attention to religion and ethnography. His lens shows us the complicated mosaic of communities in the Eastern Mediterranean at the moment when the impacts of the war cemented the competing nationalisms still current today. The Scholten collection shows the connections between Arab Orthodox communities, Greeks living in Palestine at the time and brief glimpse of Greece before the notorious population exchanges, and beyond with various Jewish communities and the Muslim population. We get a sense of the lost interconnectedness of communities across the Eastern Mediterranean before the disruptions that modern nationalism forged.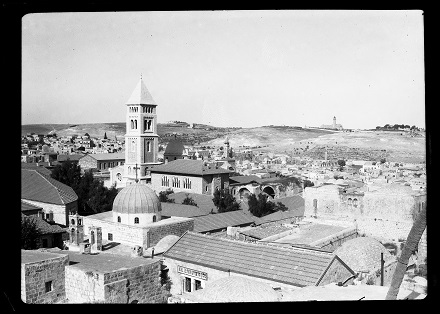 | | |
| --- | --- |
| Last modified: | 06 February 2023 1.37 p.m. |