Physical Internet en de kansen voor duurzamere logistiek van e-commerce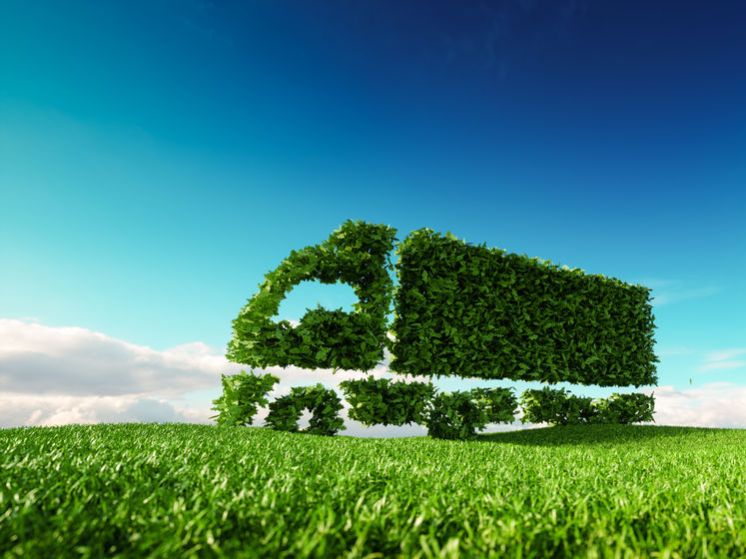 500.000 euro subsidie voor onderzoek onder leiding van Kees Jan Roodbergen

Het Physical Internet (PI) is een toekomstvisie op geheel open en verbonden logistieke netwerken, waarbij fysieke, digitale, operationele en financiële verbondenheid centraal staan. Uitwisseling tussen logistieke partijen, bundeling van bezorgingen en het delen van opslag- en transportcapaciteit bieden kansen voor een efficiëntere en duurzamere logistiek van e-commerce.
Kees Jan Roodbergen, hoogleraar Kwantitatieve Logistiek, onderzoekt de komende jaren samen met zijn collega's Paul Buijs en Iris Vis welke rol micro-hubs daarin kunnen spelen. Dat zijn kleinschalige logistieke operaties op vaste locaties met een klein geografisch verzorgingsgebied, zoals een stadskern, woonwijk of straat. Samen met de partners Districon, ViaTim, Cycloon/Fietskoeriers.nl, Wehkamp, DHL, Centric, IMCC, Dropper en ZUPR kreeg hij daarvoor 500.000 euro van TKI Dinalog. Het onderzoek richt zich op drie onderdelen: de buurtbewoner als pakketbezorger; gecombineerde logistiek voor winkels en webwinkels; en de rol van fietskoeriers in steden.
Buurtbewoner als pakketbezorger
Het kleinste type micro-hub is de street-hub. Dit is een verdeelpunt voor pakketten, dat in een woonhuis kan zijn gevestigd. ViaTim is een start-up die street-hubs aan het opzetten is. Pakketten van webwinkels zoals wehkamp.nl worden daar door DHL bezorgd. De street-hub vormt in de huidige logistieke structuur een extra schakel. Maar de street-hub bespaart ook stops en kilometers van bestelbusjes.
Gecombineerde logistiek voor winkels en webwinkels
De logistiek van winkels en webwinkels is nu vaak nog gescheiden. Integratie biedt mogelijkheden, bijvoorbeeld voor bezorging van online bestellingen vanuit winkels, of snellere belevering van winkels. Deze integratie maakt van winkels feitelijk micro-hubs zoals bedoeld in het Physical Internet. Districon, Centric, IMCC en ZUPR willen de logistiek voor online en offline productverkoop dichter bij elkaar brengen.
Fietskoeriers
Er verschijnen steeds meer fietskoeriers in steden. Deze fietskoeriers werken vanuit een city-hub vanaf waar zij het laatste segment van de bezorging overnemen op milieuvriendelijke wijze. Met Cycloon/Fietskoeriers.nl en Dropper worden de mogelijkheden onderzocht voor fietskoeriers in PI-gebaseerde netwerken.
Meer informatie
Tags:
Physical Internet
,
Paul Buijs
,
logistiek
,
COPE
,
duurzaam
,
webwinkels
,
Kees Jan Roodbergen
,
Iris Vis
,
2019
,
pakketbezorger
,
koeriers