Aletta's Microbiome Day
| | |
| --- | --- |
| When: | Mo 16-10-2023 12:00 - 16:30 |
| Where: | House of Connections, Grote markt 21, Groningen |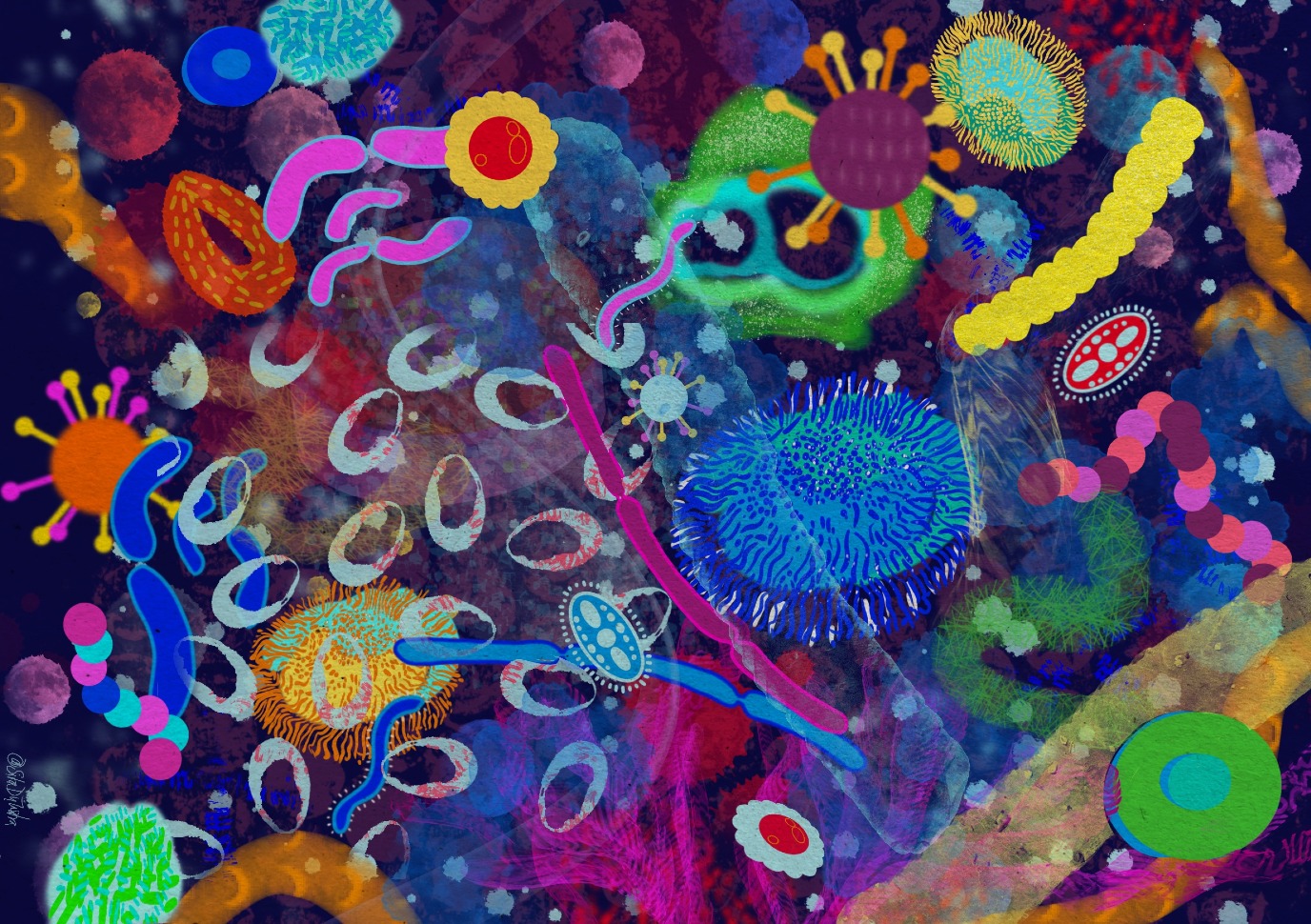 You are invited to our Aletta Microbiome day: "Multidisciplinarity in microbiome research in the North of the Netherlands: how do we connect ?"
When: October 16, 2023, 12-16.30pm
Where: House of Connections, Grote markt 21, Groningen
Research on the microbiome offers great insights in how microbes interact with their environment. Whether it is on an organismal or ecosystem function, much research in our region is performed on different aspects of the microbiome. However, many of us do not know each other, or hardly know what microbiome research is taking place in our region. Therefore, we would like to invite you to the first Aletta microbiome day on October 16, 2023 from 12-4.30pm to connect and share your research in the microbiome realm.
During the Aletta microbiome day we have two inspiring speakers who will present their research on the microbiome. These talks are followed by 1-minute pitches provided by the participants (you!) of this day. In this way you will be able to show your work and discover what others in your close proximity are working on. A perfect way to start new collaborations! We will end the day with world café table discussions, where several topics will be discussed in a multidisciplinary fashion. We will use the remainder of the time to discuss how we can make our connections with microbiome researchers in the North strong(er).
Program:
12:00-13:00 Lunch
13:00-13:30 Speaker soil microbiome, Joana Falcao Salles, GELIFES, RUG
13:30-14:00 Speaker gut microbiome and psychiatric disorders, Jenny Borkent, BSCS, UMCG
14:00-14:15 Coffee / tea
14:15-15:00 1-minute pitches
15:00-16:00 world café discussion tables,
topics: Holomicrobiome, One Health, Gut-brain axis, Translation
16:00-16:30 Plenary Summary, and making plans for follow-up meetings
Participation in this event is free and lunch is included, but registration is required.
We hope to see you on October 16th!
This meeting is organized by,
Aletta Jacobs School of Public Health,
Marjon de Vos, Joana Falcao Salles, Sahar El Aidy, Sonja Billerbeck and Jocelien Olivier on behalf of Fundamental Science for Health and Environment – FSE Hub Aletta Jacobs School of Public Health