AMR - the silent pandemic - a Groninger network meeting
| | |
| --- | --- |
| When: | Th 07-09-2023 14:00 - 16:00 |
| Where: | Groot Handelshuis, Grote markt 21 & Online |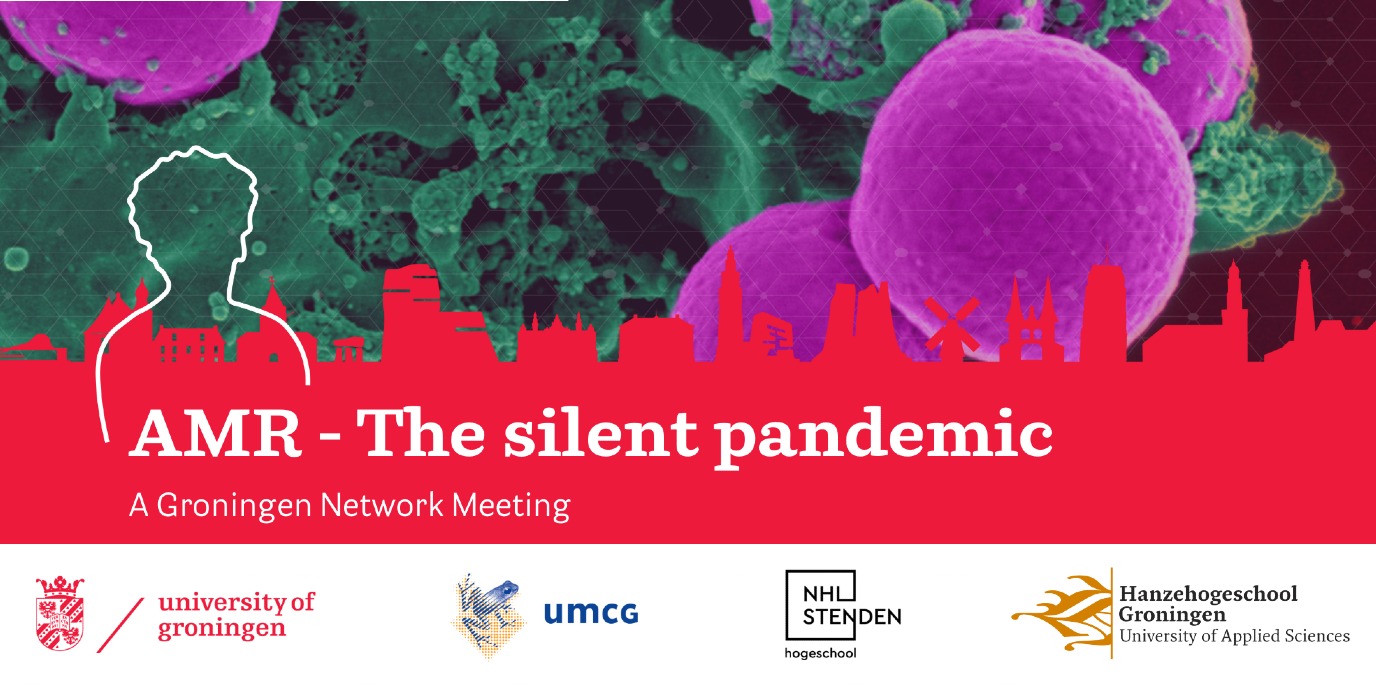 According to the World Health Organization, antimicrobial resistance (AMR) is a global health and development threat, requiring multisectoral action. AMR as a global public health challenge raises many questions, including about the drivers, the roots of transmission, the spread and the effects. Innovation in pharmaceuticals is one of many crucial responses to AMR. Various national and international action plans underscore the need for coordination among numerous sectors and actors.
Within the University of Groningen and the University Medical Center Groningen (UMCG), there is ample expertise in the field of AMR. However, existing experts do not always manage to find one another. The Aletta Jacobs School of Public Health, together with the Department of Medical Microbiology and Infection Control of the UMCG, invites scholars with an interest in the field to a network meeting on 7 September from 14.00-16.00. The aim of the meeting is to meet new colleagues, to share ideas and to start new collaborations in this very exciting field.
Please share the event with your network!
Resistance is futile - please join us on the 7th of September!