Why did our students choose UCG? What do they enjoy most about studying Liberal Arts and Sciences, and what's so great about living in Groningen?
If you'd like to meet our students and learn what it's like to study at UCG, why not visit us as a Student for a Day? Alternatively you can chat with our students on Skype! Complete this form and one of our student ambassadors will be in touch to arrange a time to chat with you and answer your questions.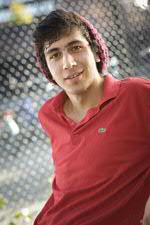 Name: Cairo Geha
Nationality: British
I chose to study at UCG so that I could experience a multidisciplinary approach to education and learning. Liberal Arts & Sciences appealed to me because I was unable to narrow my fields of interest to a specific subject. In this programme I can experience everything before choosing my major in the second year, allowing me to make an informed decision about my future studies, and the programme is giving me an experience I wouldn't be able to have anywhere else. The student community is the life of UCG and I really enjoy the diverse characters and perspectives that are presented at every class and social event. What I love most is that student participation and development is encouraged wholeheartedly. We as students have a tremendous voice in the decisions of the school and the development of classes.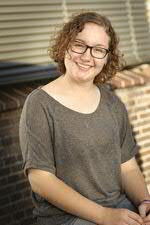 Name: Theodora van Elk
Nationality: Dutch
UCG appealed to me because of the diversity in the subjects I could study. Since the start of the programme I have learned a lot about the themes of Energy, Healthy Ageing and Sustainable Society, and these topics have increased in importance to me. I am considering my major direction for the second year and am interested in Health and Life Sciences, Cognition and Behaviour, and Physics of Energy. The student community at UCG is great and I feel like we have become one big family. I really enjoy sharing experiences with my fellow students and life in Groningen is lots of fun, offering you so many choices for your spare time. I particularly love the market on the weekend, doing sports and going out with my friends in the city.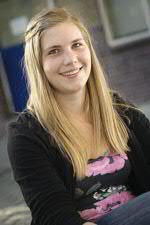 Name: Cyntha Wieringa
Nationality: Dutch
I love the international setting of UCG and the fact that by being part of the first generation I have the opportunity to make an impact on the programme. A Liberal Arts & Sciences education makes you wiser as it teaches you to look at challenges from different perspectives, and I believe this is exactly what the world needs. It is a challenging programme where you learn to take and give a lot in a short period of time. I am already considering doing a major in Physics of Energy or Health & Life Sciences. I'm really interested in researching the changes faced by society today, for example the steps being taken towards sustainability, and the education at UCG is perfect preparation for this. I also do a lot outside of my studies at UCG: I have a part-time job, I'm a member of the student rowing club, and I'm on the board of the UCG study association Caerus. So don't let anyone tell you UC's are bubbles; it is what you make of it!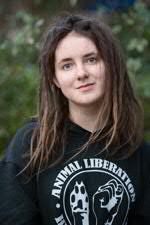 Name: Hanna Dosenko
Nationality: Ukrainian
I believe that everyone should be knowledgeable in various spheres, and this mindset brought me to the Liberal Arts & Sciences programme. I am interested in History and Criticism and considering the political situation of my country, after graduating from UCG I plan to return home and apply what I've learnt to make a difference. The environment created at UCG is incredible and we live in a lively, international community; this means that you will start your day with a German breakfast and discussion about Ukraine, during group work you will learn how to read Dutch scientific articles without knowledge of Dutch, and you will finish your day talking with one of the most famous freelance journalists from Japan who was invited by one of your tutors. I would recommend UCG if you want to understand who you are; it will be challenging yet rewarding, and this is exactly the right way to achieve greatness.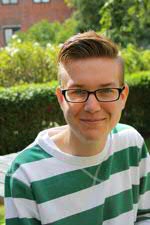 Name: Maarten Joppe Trip
Nationality: Dutch
"Er gaat niks boven Groningen!" (there is nothing above Groningen!). So that is why I'm here, I love the city! I decided to study Liberal Arts & Sciences because it is so different to any other programme due to the diversity of subjects and the freedom for self-development. I like learning about new things that I am not familiar with and there are plenty of them here. In regards to my future choice for a major I am considering something related to Healthy Ageing since it's a very interdisciplinary field. What makes UCG great is the cultural differences in our community and how day to day activities can be experienced totally differently by students from other countries.
| | |
| --- | --- |
| Laatst gewijzigd: | 27 februari 2017 13:33 |