Started in Groningen
Student startups
Why Groningen?
Top-quality teaching
Pioneering research
Vibrant student city
About the University
Innovative, research-driven and rooted in the number-one knowledge hub of the Northern Netherlands, the University of Groningen is an internationally oriented university with 30,000 students. Quality has been our top priority for over four hundred years, and with great success: the University is currently in or around the top 100 in several influential ranking lists.
July 01, 2015
Bacteria generate 'blue energy'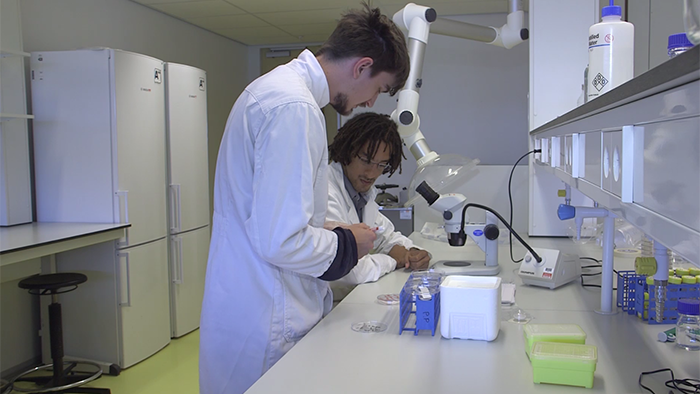 Veenstra, Prof. René
René Veenstra is wereldwijd leidend in onderzoek naar groepsprocessen bij schoolgaande kinderen en jongeren. Via longitudinale/dynamische netwerkanalyse is hij in staat om te achterhalen wat er speelt in een groep. Veenstra past zijn kennis toe bij het tegengaan van pesten. Zijn onderzoek beweegt zich op het snijvlak van sociologie, psychologie, sociale psychiatrie, criminologie en pedagogiek. Rene Veenstra ontving dit jaar een Vici-beurs en is genomineerd voor de Huisbregtsenprijs 2015.