Why Groningen?
Top-quality teaching
Pioneering research
Vibrant student city
About the University
Innovative, research-driven and rooted in the number-one knowledge hub of the Northern Netherlands, the University of Groningen is an internationally oriented university with 30,000 students. Quality has been our top priority for over four hundred years, and with great success: the University is currently in or around the top 100 in several influential ranking lists.
October 08, 2015

Nieuwe Broerstraat 5 is uit

Het oktobernummer van Broerstraat 5 opent met een portret van een bijzondere wetenschapper die zich afvraagt waarom mensen eigenlijk gezond zijn: Cisca Wijmenga speurt naar de genetische...

October 05, 2015

The ecology of microbial invasions

University of Groningen scientists have described how microbial invasions follow the same general pattern as invasions by plant or animal species. This is a clear example of how...

October 05, 2015

Saving energy and money with smart systems

Using the University of Groningen's Bernoulliborg building on the Zernike Campus as a living lab, PhD student Ilche Georgievski has devised systems to save energy and money. The...
More news
October 05, 2015
Northern businesses benefit from student creativity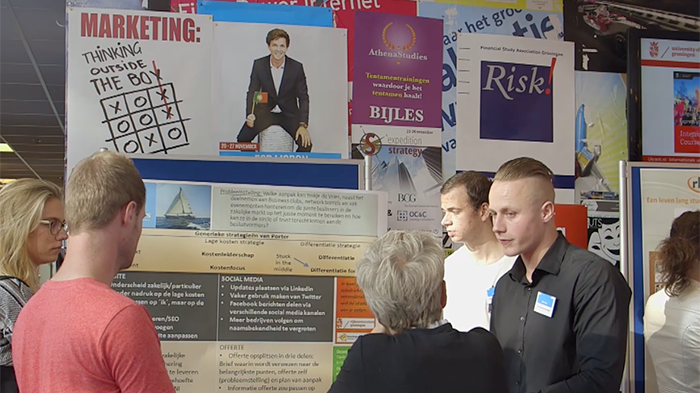 Prof. Bert Otten
Bert Otten, Professor of Neuromechanics at the University of Groningen and the UMCG, has conducted research for top athletes like Bauke Mollema, Epke Zonderland and Dafne Schippers. He will be giving a lecture for Studium Generale on 14 October. Will science herald the end of the romance of cycling?