Started in Groningen
Student startups
Why Groningen?
Top-quality teaching
Pioneering research
Vibrant student city
About the University
Innovative, research-driven and rooted in the number-one knowledge hub of the Northern Netherlands, the University of Groningen is an internationally oriented university with 30,000 students. Quality has been our top priority for over four hundred years, and with great success: the University is currently in or around the top 100 in several influential ranking lists.
July 01, 2015
Bacteria generate 'blue energy'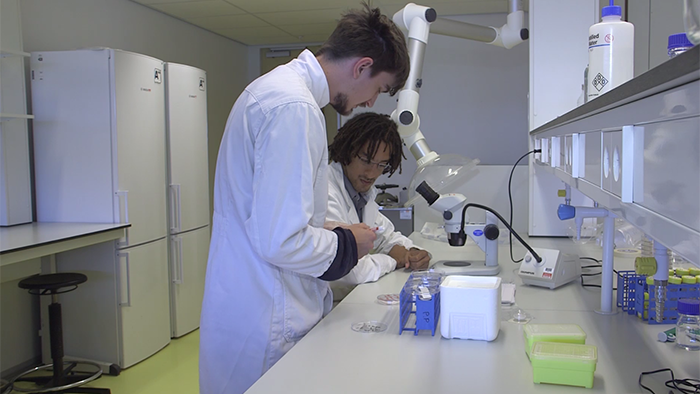 Prof. Lude Franke
Franke is a statistical geneticist, working on analyzing data on the genetics of complex and autoimmune diseases (e.g. celiac disease). He has been awarded several grants to work on identifying molecular effects due to disease-causing mutations.