Majors
At University College Groningen, you'll have the chance to study one of three majors: Sciences, Social Sciences or Humanities. Within these major fields, major specialisations offer you the opportunity to tailor your programme to fit your interest and your prospective Master programme. Thus, major specialisations combine different academic disciplines or perspectives into a specific Bachelor programme that fits your interests and future plans. In the left menu, you can find more information on the major specialisations that we offer. There is also the possibility of a free major, in which you create your own programme with the help and guidance from an academic tutor. The diagram below will give you an overall impression of the MA's your major prepares you for.
In addition to your major courses, you will continue to follow the core programme and do integrative projects with students from the other major specialisations, putting your disciplinary theory into practice within a truly interdisciplinary setting. Additionally, the core programme allows you to improve your understanding of research methods and methodology.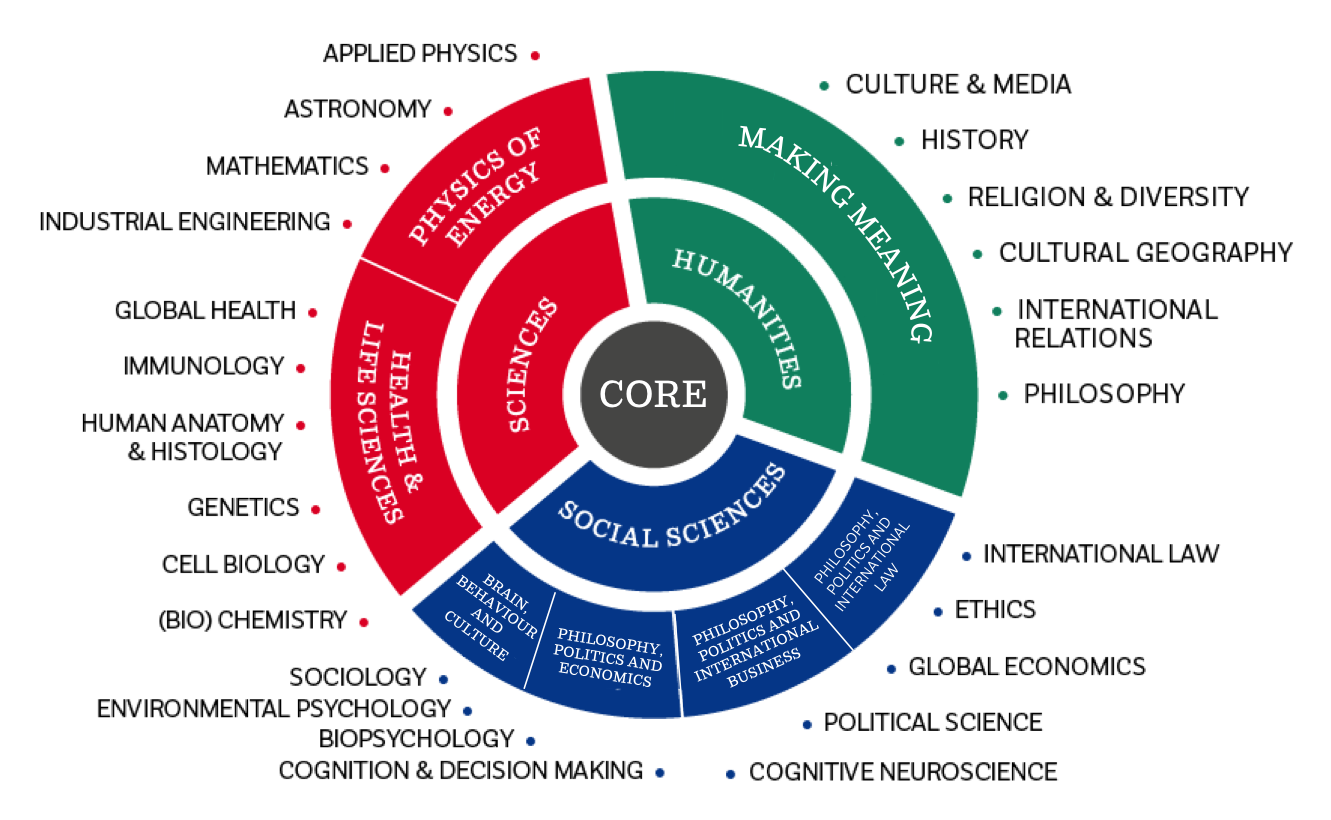 Do you want to be informed about the latest updates on our majors and the courses that we offer? Sign up for our monthly newsletter!
| | |
| --- | --- |
| Laatst gewijzigd: | 07 april 2017 14:33 |